The project has been on for some months now.
As a member of the Steemjet's music team, I, @drumstix, started this project. I'm a Steemcrooner's drummer & songwriter.
In order to achieve this, a team was needed.
I contacted,
@jaff8 - a business enthusiast & AgricTech lover.
Henry O. - a graduate of agriculture engineering & experienced farmer.
@nayomie - a statistician & record keeper.
We started the farm with rare plants. We spent hundreds of steems for the research work, purchasing seeds online. For instance, in our country it is believed that strawberry plant is impossible to survive.
We spent time investigating and did some try and error. After a while, we finally made it grow.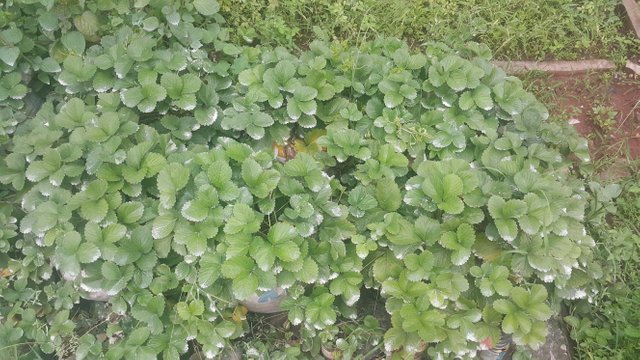 Picture from the strawberry farm.
Challenge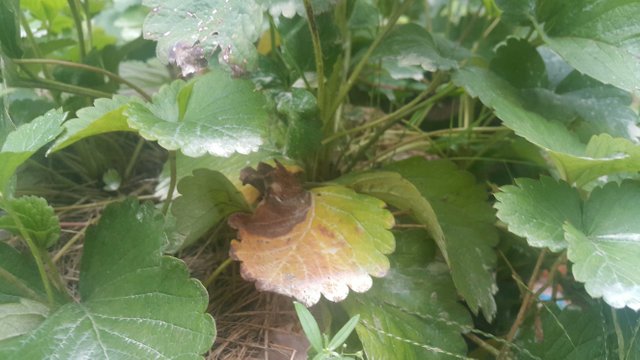 Brown spot on the strawberry leaf.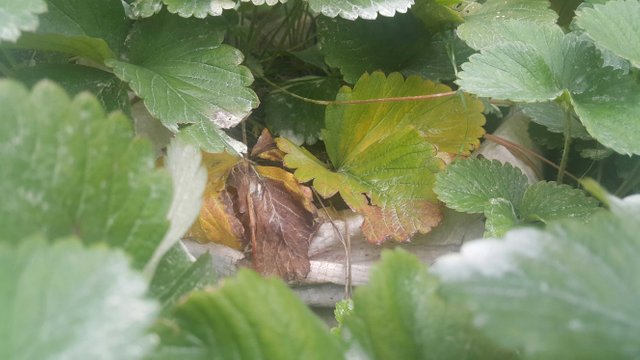 Brown spot spreading to leaves closeby.
Our major challenge as seen above has been the spread of fungis on the plants, resulting in brown spots on the strawberry leaves. Because the plants is rare in the country, the cost for getting proper treatment for the strawberry plants is quite expensive.
We would be delighted if the project is assisted with 5,000 steems. The funds would be used for purchasing pesticides, proper treatment of the strawberry plants and possible expansion.
We believe in planting anything anywhere in the world.
Thanks for reading,
@drumstix,
Spaceforce member 7.