WORLD CUP FINAL PREVIEW + PREDICT AND WIN SOME STEEM
STEEMJET WORLD CUP FINALS PREVIEW FROM STEEMJET SPORTS HOD
In the spirit of the world cup, i bring you an exciting preview of the teams for the final and a chance to win some steem. @dimimp has been doing review for every match day for a while now, in his absence, i bring you a preview and facts you should know as we head into the finals on Sunday.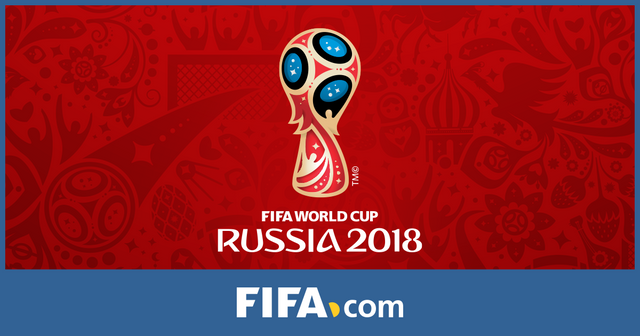 Source
The 2018 world cup has been filled with every bit of excitement you can ever think of. Many people did not believe that it will turn out this way, maybe because of how the very big teams left. Before now, the world cup favorites were Brazil, Germany, Spain, Portugal and Argentina, but where are these teams now?
You will believe with me that football has evolved, it is not a one man show again, no invincibles again. What you play with your team matters a lot.
I was sad seeing my favorite player (Neymar) leave. I know many also were sad seeing their favorite teams crash out from the competition.
On the road to St. Petersburg where the final between France and Croatia will hold, I bring to you facts about the two finalists. Who comes out top? FRANCE OR CROATIA?
It promises to be a cracker, I personally don't want to root for any team, but I hope the better team wins in this one. Get yourself ready to enjoy the biggest final in the world of football.
Now let's look at some history and their journey to the final.
FRANCE
France were winners of the world cup in 1998, they head into the competition with the desire to add another one to their cabinet. Having missed out on the previous finals, they hope to reclaim their lost glory.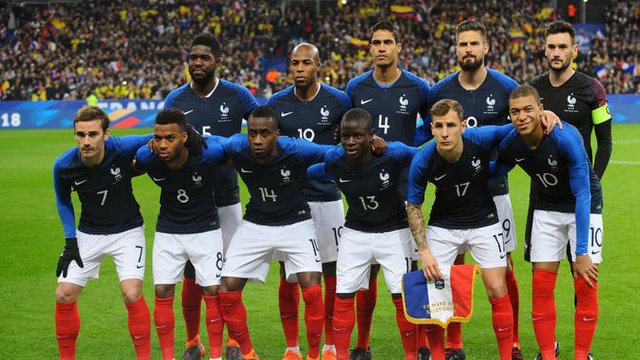 WORLD CUP HISTORY AND FACTS
Best finish: Champions (1998)
Last World Cup: Quarterfinals
World Cup appearances: 15
ROAD TO THE FINAL
Saturday, June 16: France 2, Australia 1
Thursday, June 21: France 1, Peru 0
Tuesday, June 26: France 0, Denmark 0
Saturday, June 30: France 4, Argentina 3 in round of 16
Friday, July 6: France 2, Uruguay 0 in quarterfinals
Tuesday, July 10: France 1, Belgium 0 in semifinals
Sunday, July 15: vs. Croatia in final
PLAYERS TO LOOK OUT FOR
France boost many amazing stars, one unique thing about the team is that they play as a unit, good team spirit. But there are amazing players that can easily make the difference.
Kylian Mbappe. The 19-year-old PSG star is so fast, and his ability down the wing works well with mobile forwards like Griezmann, like with Neymar at PSG. He doesn't have a bunch of strength, but he makes up for it with his speed and smarts. He's already arrived on the world stage, but here's a chance to prove he can one day be the world's top player.
Others include Antoine Griezmann, N'golo Kante, Paul Pogba and Hugo Lloris
CROATIA
Croatia entered the world Cup as underdogs, nobody believed that they could make it to the finals. One strength the Croatian side possess is their midfield, which is filled with midfield maestros in the likes of Luka Modric, Ivan Rakitic and others.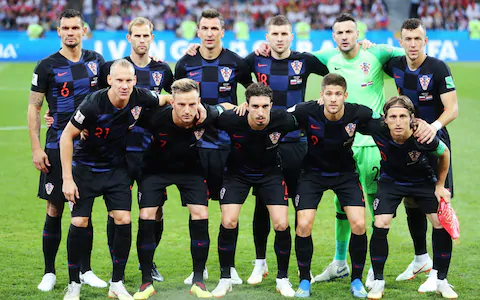 The manner to which they knocked out big teams like Nigeria, Argentina, Russia and finally England will prove how strong a side they are. Only time will tell if they will be the world cup winners.
WORLD CUP HISTORY AND FACTS
Best finish: Third place, 1998
Last World Cup: 2014
World Cup appearances: Five
ROAD TO THE FINAL
Saturday, June 16: Croatia 2, Nigeria 0
Thursday, June 21: Croatia 3, Argentina 0
Tuesday, June 26: Croatia 2, Iceland 1
Sunday, July 1: Croatia 1, Denmark 1 (Croatia wins 3-2 in penalty kicks) in round of 16
Saturday, July 7: Croatia 2, Russia 2 (Croatia wins 4-3 in penalty kicks) in quarterfinals
Wednesday, July 11: Croatia 2, England 1 (in extra time) in semifinals
Sunday, July 15: vs. France in final
PLAYERS TO LOOK OUT FOR
Midfielder Luka Modric. The Real Madrid star is 32 years old and his prime is almost over, but he is still a player that can make a big impact. He doesn't rely on speed, just using his body to find space and get the attack going with pinpoint passes. He's a top midfielder and will be the engine in the middle for the Europeans.
Others include: Ivan Rakitic, Mario Mandzukic (Juventus), Ivan Perisic (Inter)
PREDICT AND WIN
In our quest for global adoption of steem, i will be giving out 1 steem each to the first three people to get the correct
score predictions of the game
All you need to do is to upvote the post and drop your predictions in the comment box below
Entries will end Saturday 14/07/2018 (11PM NIGERIAN TIME )
Winners will be paid after the match
Lets go people...