"Ask not what your country can do for you -- ask what you can do for your country" - John F. Kennedy.
If I had it my way, I would have reframed the title of this writing contest to "what can I do to promote STEEM". This would have brought to mind the famous words of a former American President as quoted above.
But who am I? except for a loyal Steemian flying on the solid wings of Steemjet. (The pilots know it better.) Let me seize this opportunity to thank the father of the Steemjet congregation in person of Sir @dimimp, the entire @steemjet crew who have birthed @steemjetcontests.
I also wish to thank @empato365 for keeping to his promise of organizing a contest for writers. This contest stands to prove beyond reasonable doubts that we are indeed, Words and STEEM.
Back to the business of the day.
What can I do to promote STEEM?
Strategize: By strategizing, I mean going out of the conventional lane to seek ways of uplifting the value of STEEM in the best possible way, utilizing all practicable means and available resources. Take for instance, the @Steemjet initiative. One might think that it's just a pool party of a project where everyone comes in and has his/her self STEEM bathed. But NO, @steemjet is a carefully planned strategy aimed at giving STEEM the global publicity and adoption it deserves.
One crucial thing to note here is that such strategy is only limited to the online space. Now what I do to give a boost to these efforts is that I go into the offline world and preach the gospel of STEEM. I try as much as I can to educate people on the fact that blockchain technology is the future. I tell them about Steemit. I've convinced and personally brainwashed friends and acquaintances into creating Steemit accounts, and I'm glad they are growing today.
That's one strategy I've adopted, amongst many others. We all know that ahead of every successful step one takes, there lies a barrier which sometimes, may arise as a result of doubt. You would often times hear people ask how much you've gained from Steemit since you've joined, before seeing reasons to sign up and start earning. This is so because in my country, anything monetary which has to be done online either sounds as internet fraud, or a Ponzi scheme. In such a situation, what do I do?
Testify: I testify. Solid proofs backed by evidence elicits effective conviction, so I flaunt my successes so far, before the doubting Thomas', and without further persuasion, they would all see themselves investing in STEEM.
I was among the Thomas' category of persons when a friend introduced Steemit to me. I saw it as yet another hoax, or a network stuff, but when I saw proof of the cash he got, I needed to soothsayer to tell me that I have to sign up on Steemit without much delay. That's what I'm talking about here. Once I win the interests of the onboarding Steemians, what do I do?
Educate: Show them the way. I try and would always try to the best of my ability to teach the world outside the basics and future of blockchain technology and the power that is wielded in STEEM as a cryptocurrency. In addition to that, I will see how to organize brief pep talks and meet up sessions, where I can let the people around me share from my knowledge about STEEM and how the whole system works.

Expand: I strive to explore more trajectories. I will take the publicity of STEEM beyond just the Steemit shores, but to the blue streets (Facebook), green streets (WhatsApp) and to every possible platform where information can be effectively disseminated, and an audience achieved.

Market: Yes, market STEEM. But it, sell it, and let the marketing process go on. No one would own a treasure and won't love to relish it's value. At least, by trading with the STEEM I have, I am indirectly pushing up the market value of the currency in the coin market. This I have always done, will do, and always do.
Summarily, I have used the word STEEM to embody the headings, which contains details on what I'd do to promote STEEM.
I believe that with these little inputs of mine, STEEM would no doubt, JET it's way into the sky so HIGH. Sooner than expected.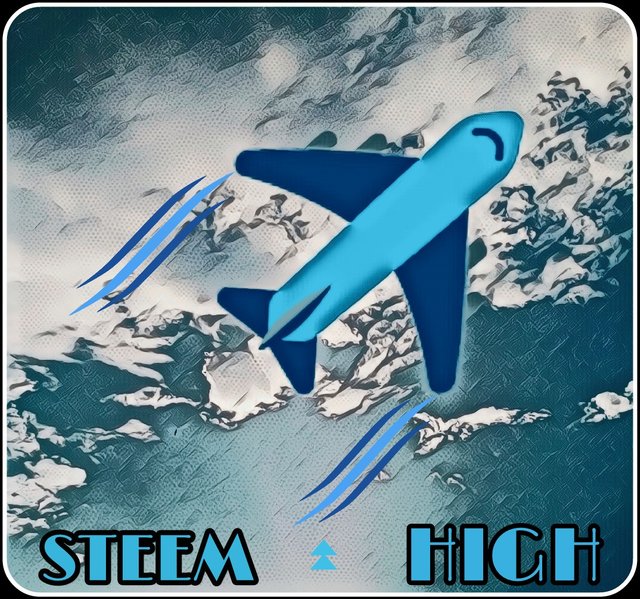 Logo designed by @derovict.