THE FIRST STEEMJET MEETING HELD IN SOUTH-SOUTH NIGERIA. date: 27th day of May, 2018.
Well! Well!! Well!!!
This day was great, so great.
STEEMJET community is the fastest growing community on blockchain and planet earth. Any doubts??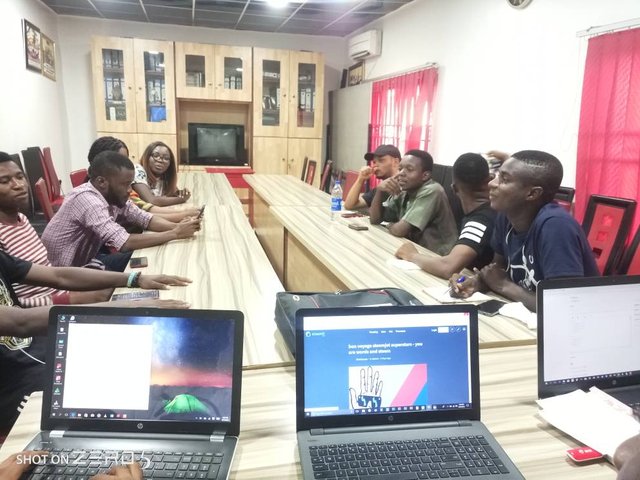 We're just 4months old and see how far we've gone. Truly, the sky is our starting point.
REPORTS! REPORTS!!
I will just summarise what we discussed.
The meeting was called by our own pilot @lordjames and was organised by him, @empato365,@mbj and myself(SF1).
The meeting covered our days of work and was divided into topics.
Projects
Restructuring
Launch codes
Departments
Funding etc.
Of all the above mentioned, Restructuring is finallized, projects is yet to be finallized though will briefly discuss below, lunch codes was reviewed and explained in details, departments was visited and some changes were made which I will briefly discuss down, and issues of funding was taken care of.
Delegates in attendance were 17 in number
@lordajmes @empato365 @deandaniel @mbj @joushuaetim @kristenantai @vheobong @profchydon @lifeofdarlington @peterakapan @geyzee @follypandy @nexrules @ungest @sancti @ungest @fidelmobro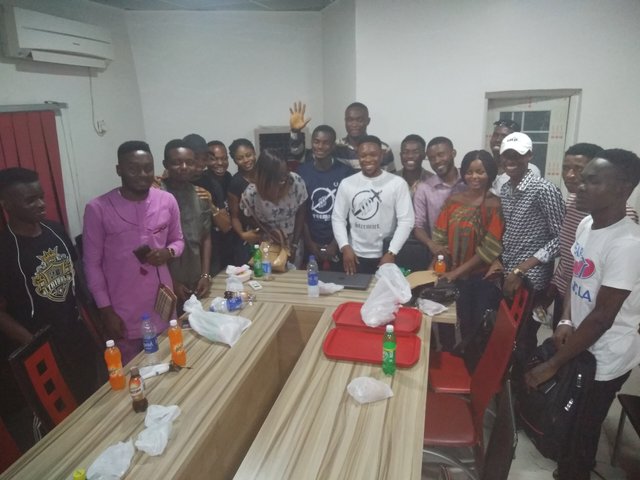 Non-delegates/Steemjetters includes
@angiebrown @ucathy and two others who aren't yet registered on the steem blockchain but were encouraged and briefed about Steemit and steemjet.
All protocols were observed.
Brief summary
About projects, LORDJAMES made it clear that any one could come up with a reasonable project(promoting STEEMJET and Steemit as a whole) and he'll fund the person depending on the weight of the project. Project reports will be well accounted for.
Departments were revisited so as to outline the works, flaws and strength. Some were removed, some renamed and some were assigned new responsibilities. Out of nine departments then, 7 is left.
Petty issues were discussed and all taken care of. Questions were asked, solutions were available.
A little update
STEEMJET departments are now!!
Art/photography department headed by @mbj
Music/voice department headed by @mrprecious and assisted by @kristenantai
Steemjet content directors
Steemjet HR/welfare department headed by @joshuaetim
Steemjet Representatives/Newbie directors
Headed by @deandaniel
Steemjet health educators/advisors headed by @peterakpan
Steemjet social advisors headed by @lifeofdarlington
General manager of all steemjet departments is @lordjames
N/B: Contact the head of your department for review if your department is not what it used to be.
The main information about departmental grouping will be updated by empato and more information will come up on @steemjet blog.
All T's were crossed and I's were dotted
It was a success, we will make it bigger next time.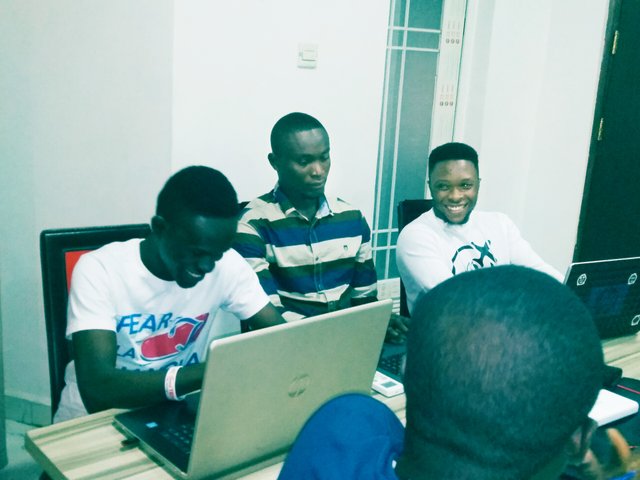 @empato365, @mbj and @deandaniel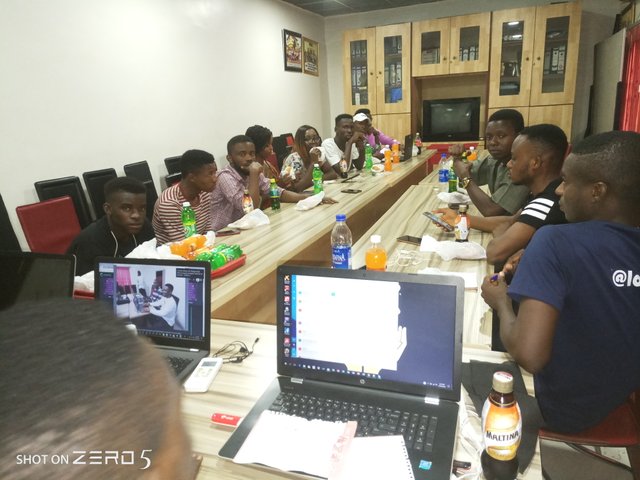 Cross-section of the community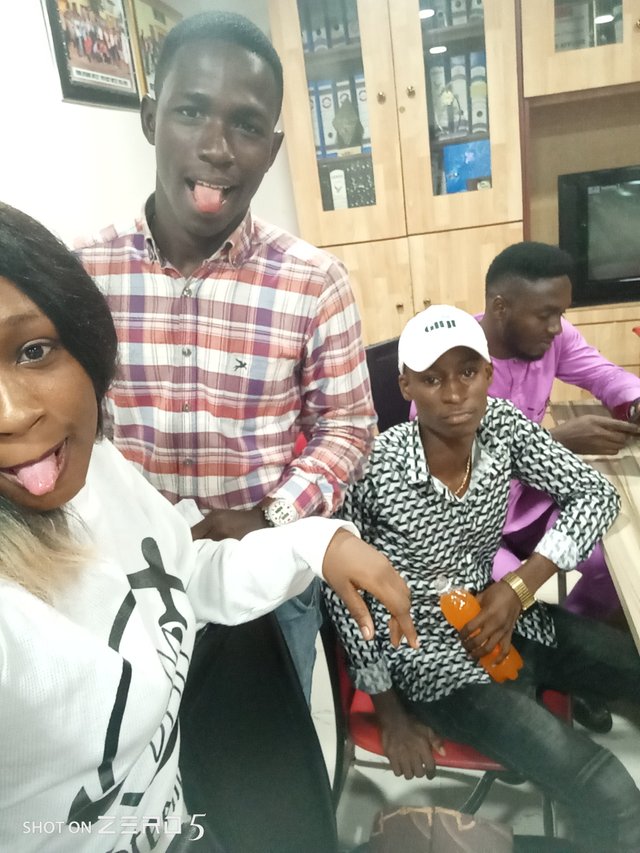 @angiebrown, the new guy, @geyzee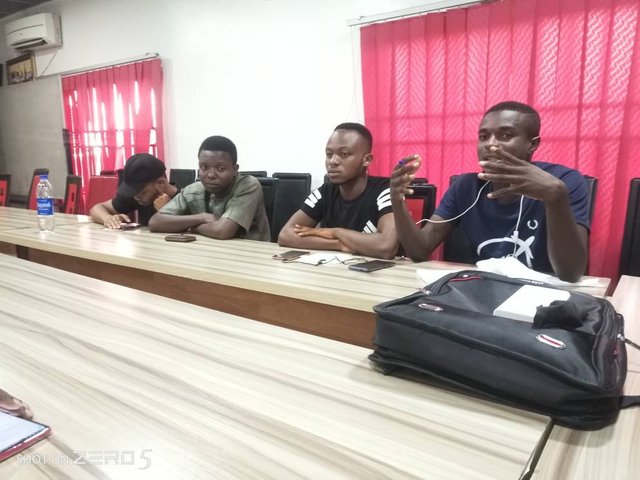 @Lordjames's session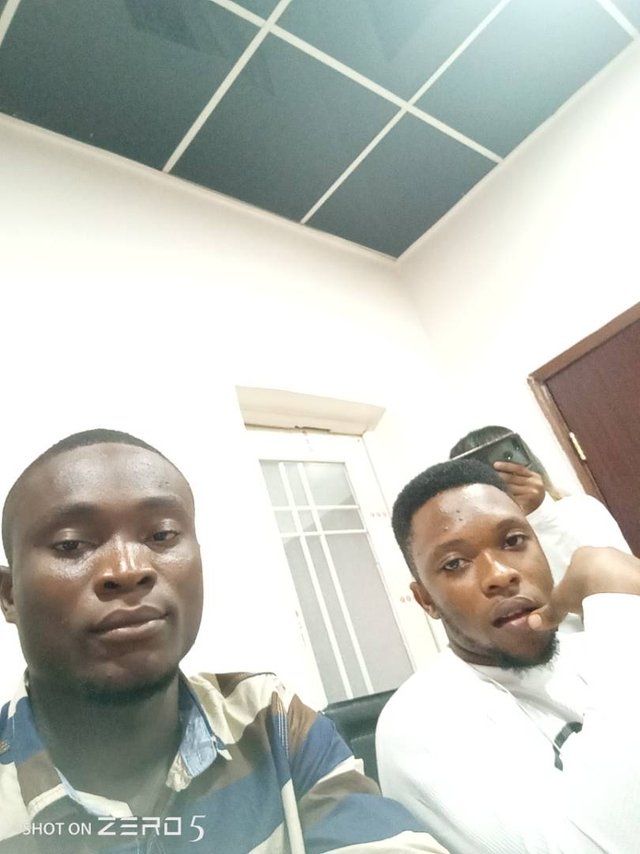 @mbj and @deandaniel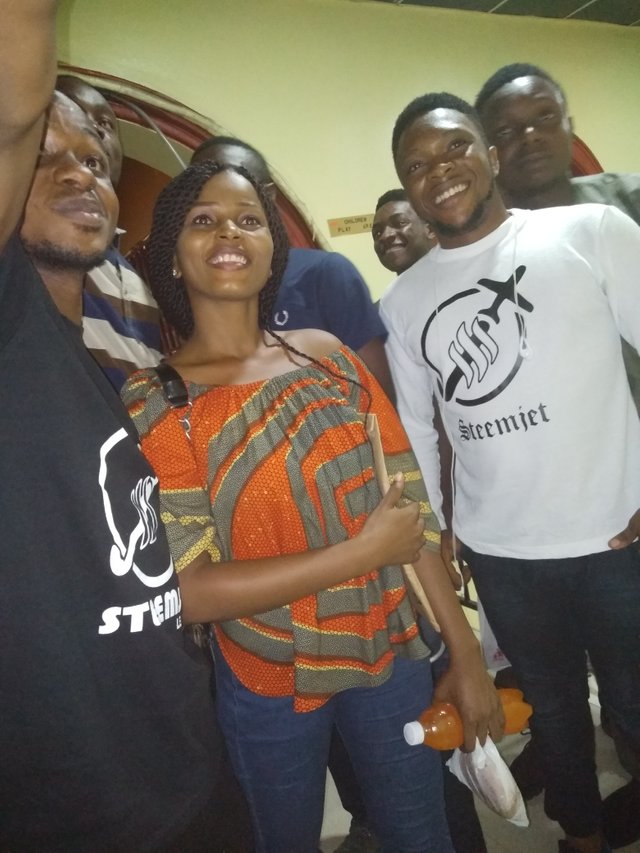 @joshuaetim, voice of steemjet and @deandaniel.
Thanks for your time guys.
And a very big thank you to our mentor, @dimimp .
more reports from others