CRYPTOCURRENCY/STEEMJET AWARENESS PROGRAM ORGANISED BY ME!!
Since I became a member of STEEMJET I understood what it means be selfless, and also learnt how to impact positively in others lives, theses our features of our forerunner @dimimp.
Working in a team can be great fun, you feel part of something bigger, accomplish more, learn new skills from others and even learn a lot about yourself. STEEMJET community is the best, thanks to all members and I'll advise you to join this family if you aren't here already. Talking of cryptocurrency, I knew nothing about it even as at when I joined steemit, I never knew of this life changing something until I met @dimimp who changed my life and encouraged me to study crypto. Well, I was ready to do anything for money then, LOL. I had to set my mind towards that because MIND SET matters a lot, I was ready to give in my all to understand crypto and how to invest at the right time on the right coin... Well, it was a success, after lots of study and lessons from dimimp.
But I refuse to succeed along, I choose to carry everyone alone especially the broke youths around. I told @dimimp I want to organise a cryptocurrency awarenwss progam in my school UNIVERSITY OF UYO, NIGERIA because it hurts me when I see broke youths when the answer to needs is right in the air, in front of them, all the need is someone to point and show it to them.
After I made the request to @dimimp and stated the amount needed for the exercise to hold, @dimimp didn't hesitate nor said anything outside what I asked, he provided the funds. Like I said before, he's our forerunner, our MENTOR.
REPORTS FROM THE EVENT
It was a success, the turn up was huge, 150 above in attendance, organisation was perfect.
All the speakers I contacted where present.
Special thanks to @samstickkz for all his presentations and all other people who where there.
Also, the STEEMJET media. Those guys ate amazing, there where right behind me. There got the whole event covered.
There make their report as soon as possible.
The summary of the event; IT WAS A SUCCESS, everyone went back home happy.
PHOTOS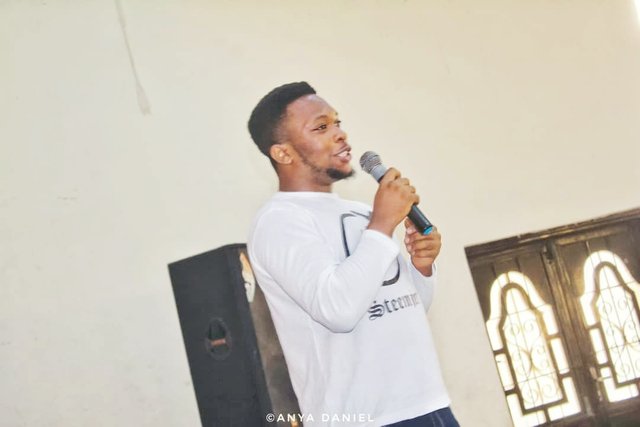 My session.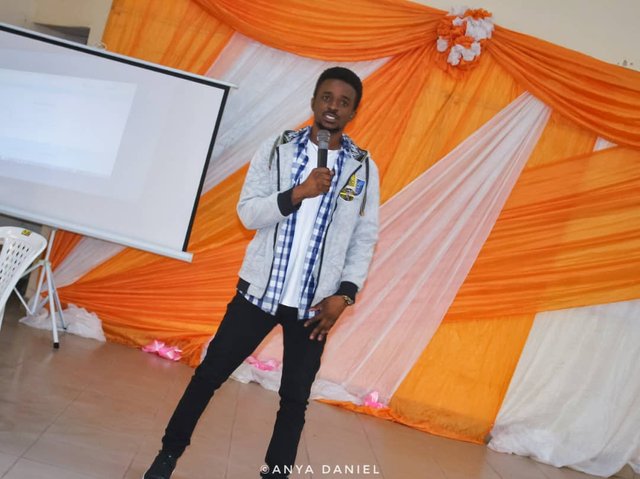 @samstickzz session.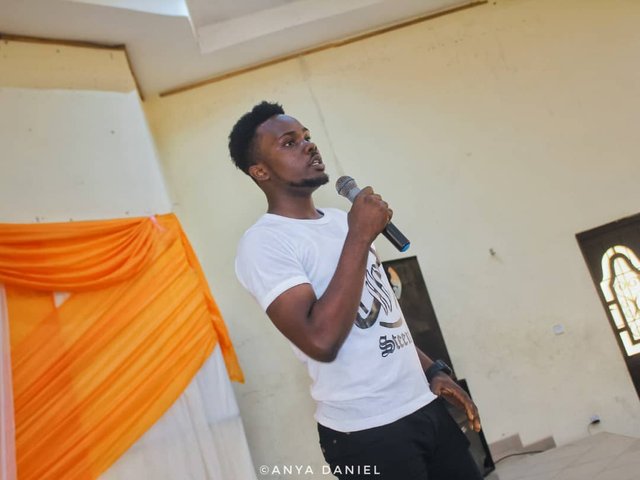 @dannytroniz session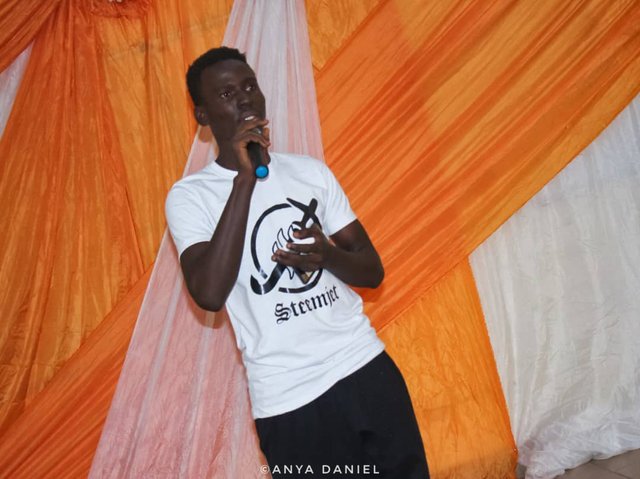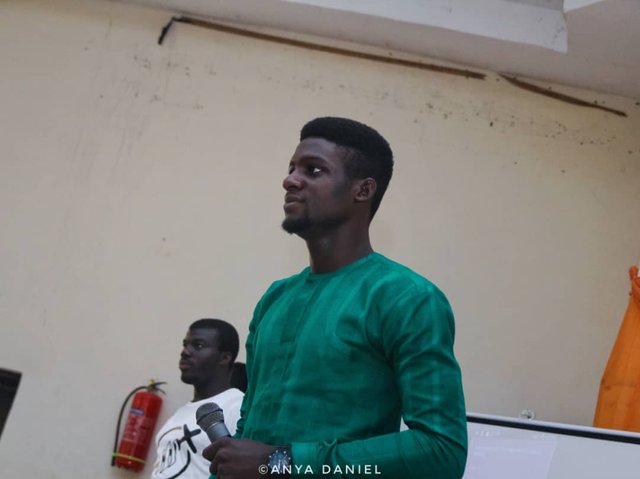 @Utin Peter's session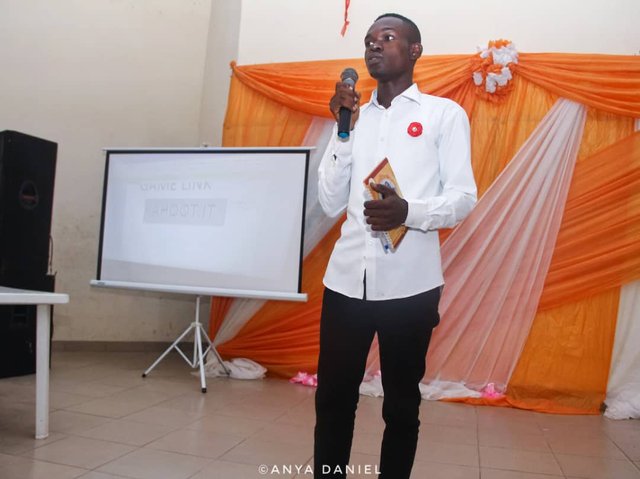 @empato365 sessions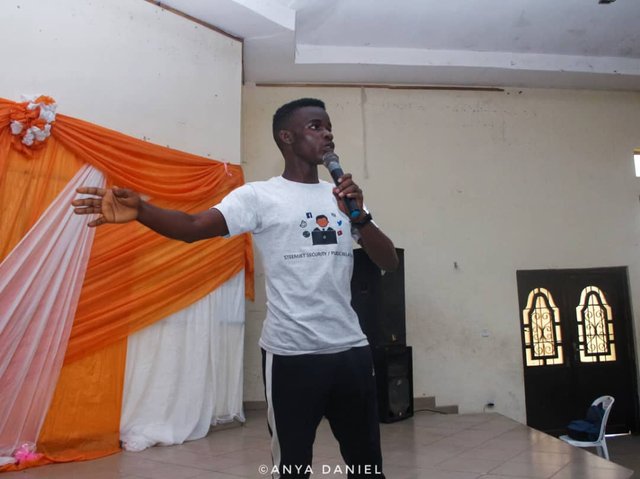 @Lifeofdalington session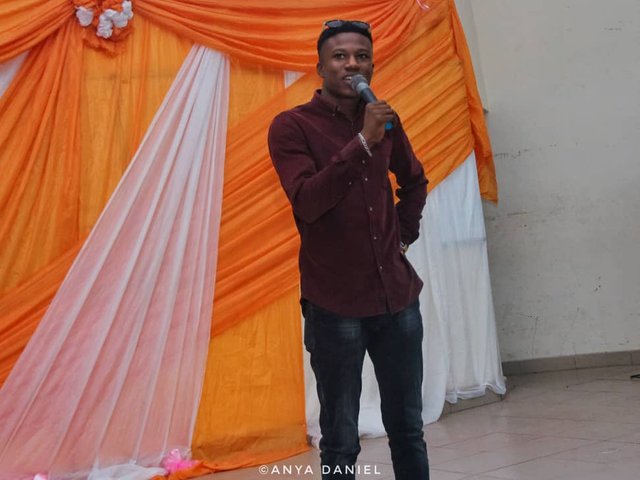 MC Rich with comedy.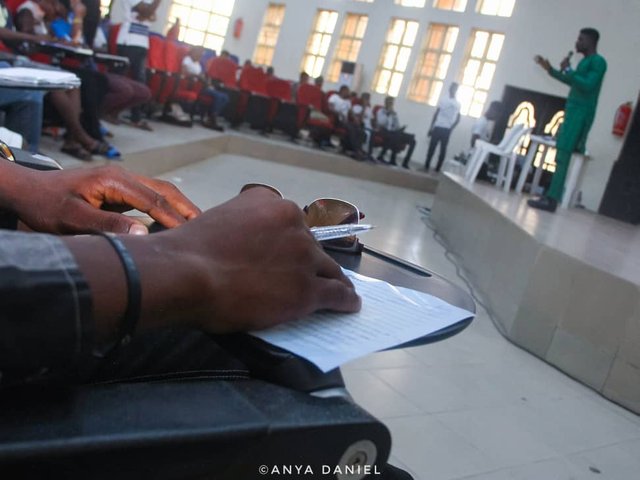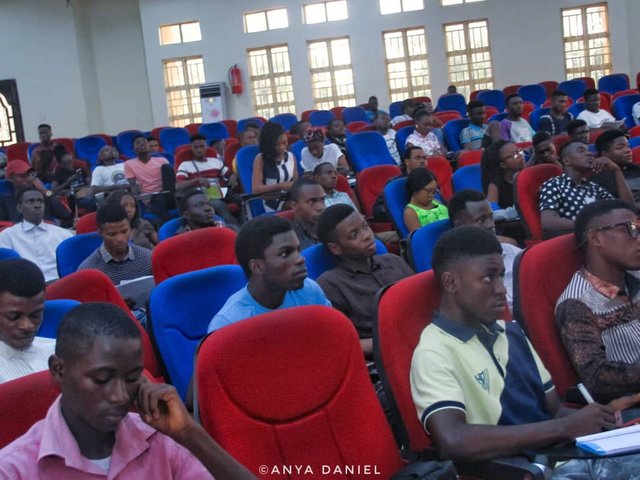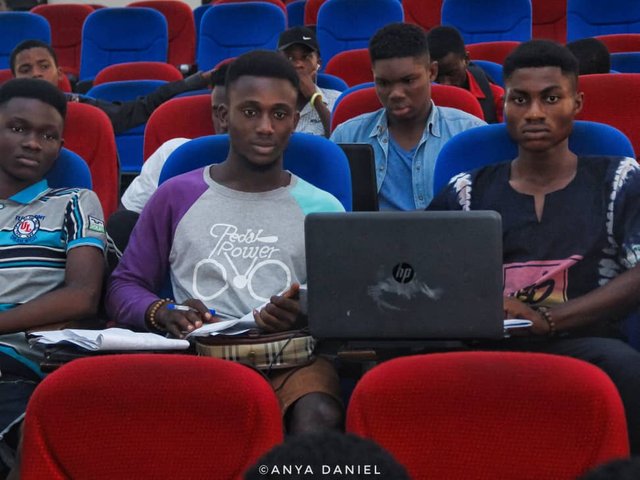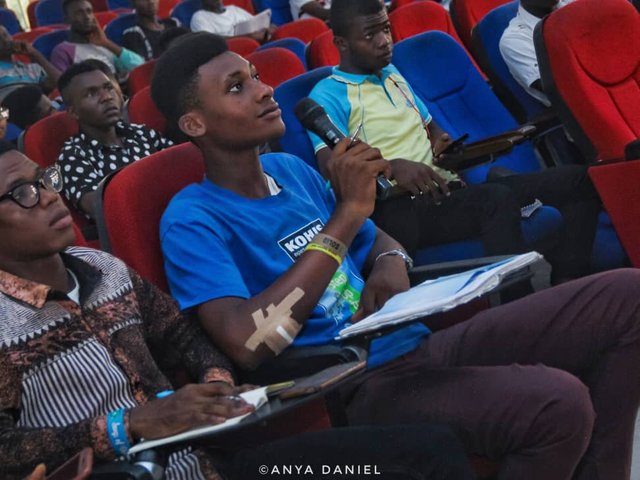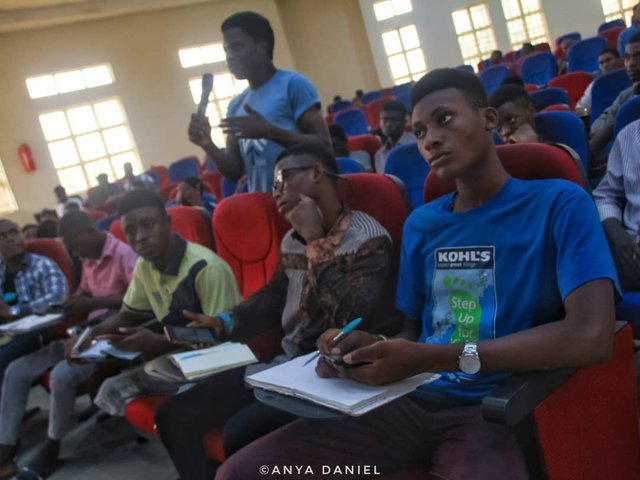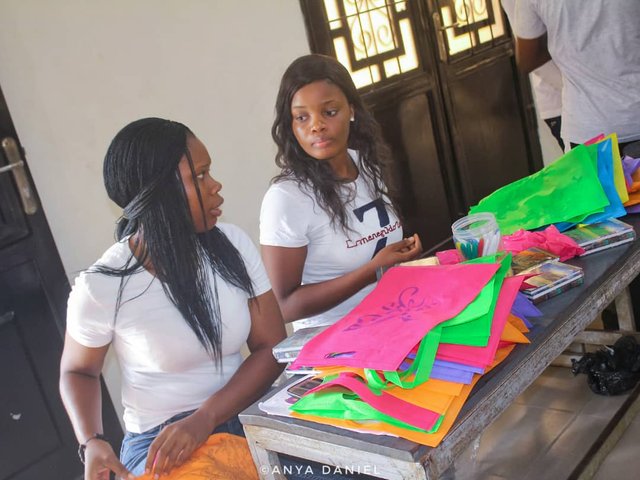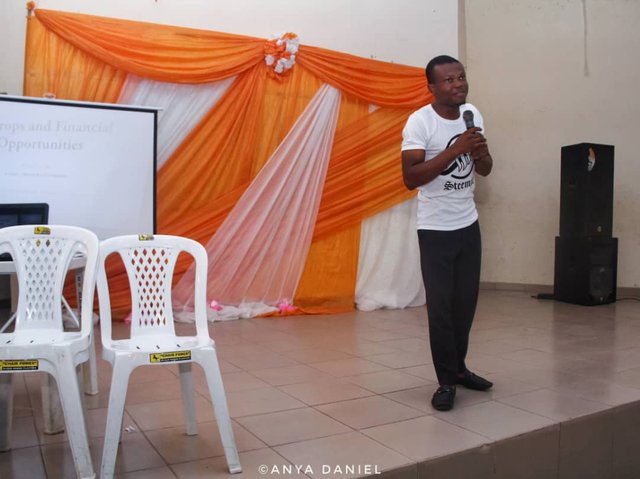 The Airdrops king.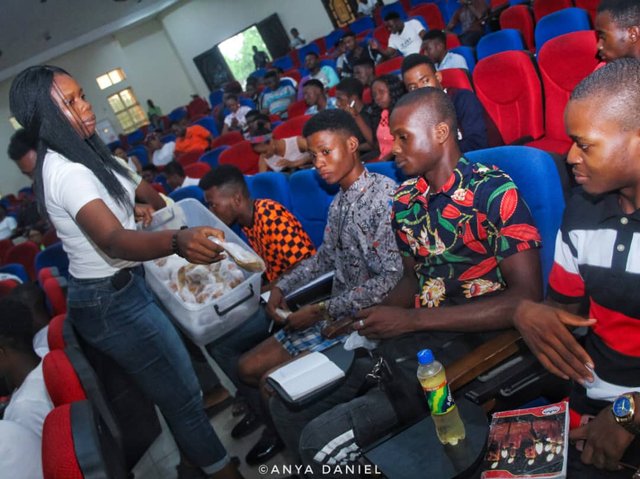 Refreshments session.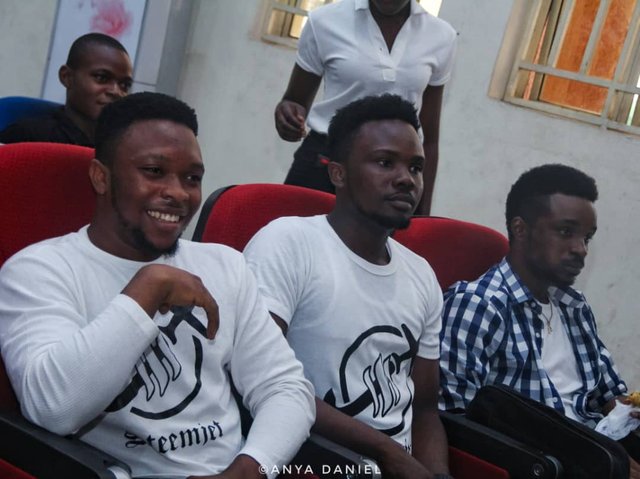 The STEEMJET media is going to post the remaining stories once it's ready.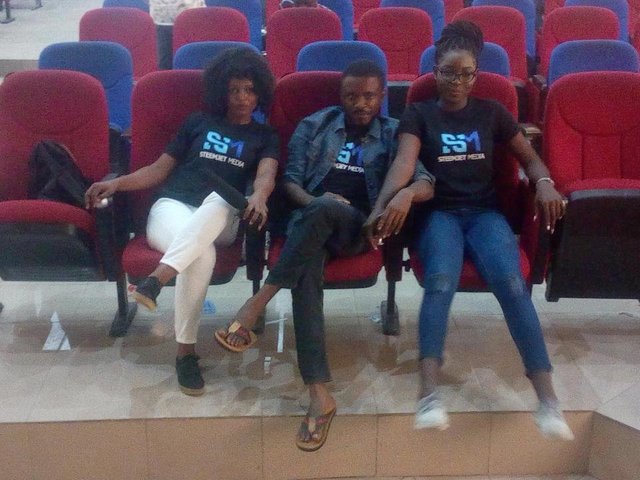 Global adoption is our aim.
We're achieving it..
A step at a time.
I'm grateful it was a success, and to every one who stood beside me to make it great,thanks so much especially @dannytroniz, @folly-pandy, @nicebassey, @justubong, @lifeofdarlington and other..
This is the 1st time and it was so successful, who knows, maybe I could organise the same thing for my country next time... smiles
That's so much @Dimimp
It's a # DONE DEAL NOW.
Thanks for your time...