STEEMJET KIDS AWARENESS PROJECT
Global Adoption of steem remains the ultimate goal and today we decide to visit the richest people on the planet. "The kids".
They are still young and have all the time in the world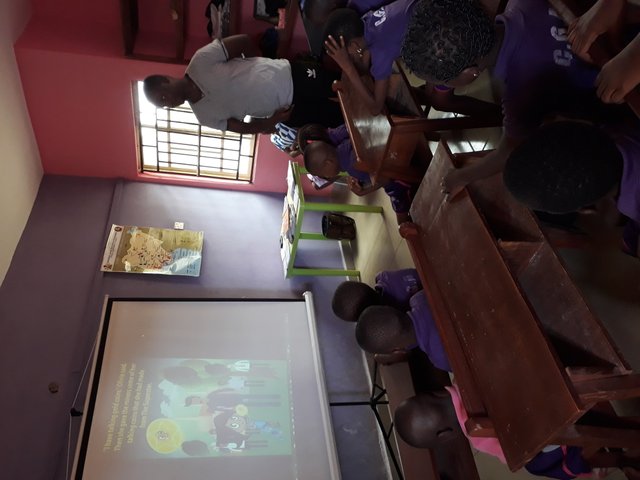 @dimix3 teaching the children
Using our book 'OLIVIA AND THE SUPERSTAR', We were able to teach them about cryptocurrency and the steem blockchain. The future has come and gold and paper money is no longer an efficient way of holding money.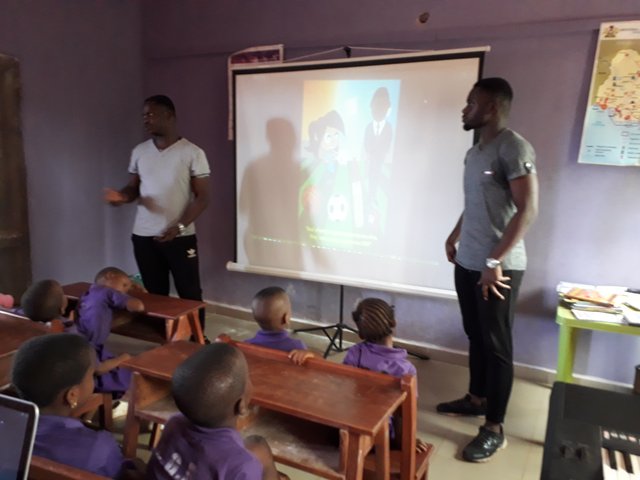 @dimix3(left), @chukwunalu(right)
This is our first steemjet kids project, and we paid a visit to Ginosko schools in Delta state, Nigeria.
We were able to teach the kids the steemjet anthem.
https://steemit.com/dtube/@chukwunalu/356ifcqk
Above is the link to the video of the kids singing the second and third stanza of the steemjet anthem with @dimix3 playing the keyboard and @jefferykingson playing the guitar. The anthem was composed by @mrprecious and @etemi.
In the second video, you can see the kids reading the steemjet story designed by @shrazi.
https://steemit.com/dtube/@chukwunalu/2cuma4r7
Above is the link to the second video.
We aim to reachout to more kids and teachers from other schools. However we would need financial support from @dimimp and the steemjet community since all the equipments used were hired. We believe that having our own equipments would make this easier and more effective.
What more, the kids requested for the hard copy of the story book and we promised to get it across to them. We are hoping for support to publish the 'Olivia and the super star' story book so that we can always distribute it to the kids during each outreach.
In addition we are suggesting that a kids outreach department should be created to oversee projects similiar to this.
I also use this medium to thank everybody for the joint effort put together to ensure that this first project was carried out. @dimix3, @jefferykingson,@tudors, @shartzy,@udembahenry, @lucentbritex, @annyvery1 and the entire @kabolo group.
Thank you @dimimp for providing the steemjet platform to atttain the global adoption of steem.