我是纹身师gogo - Steemit Phoenix tattoo design.
凤凰,亦作"凤皇",古代传说中的百鸟之王。雄的叫"凤",雌的叫"凰",总称为凤凰,亦称为丹鸟、火鸟、鶤鸡、威凤等。常用来象征祥瑞,凤凰齐飞,是吉祥和谐的象征,自古就是中国文化的重要元素。
文字源
Phoenix is also known as "Bird King(凤凰)". Just like the name, Phoenix is the king of birds in ancient legends. The male called "Feng凤", the female called "Huang凰". It also has other names like red bird, fire bird, etc. Flying phoenix is an auspicious symbol of harmony. Phoenix is a part of ancient China culture, an important element of China's spirit.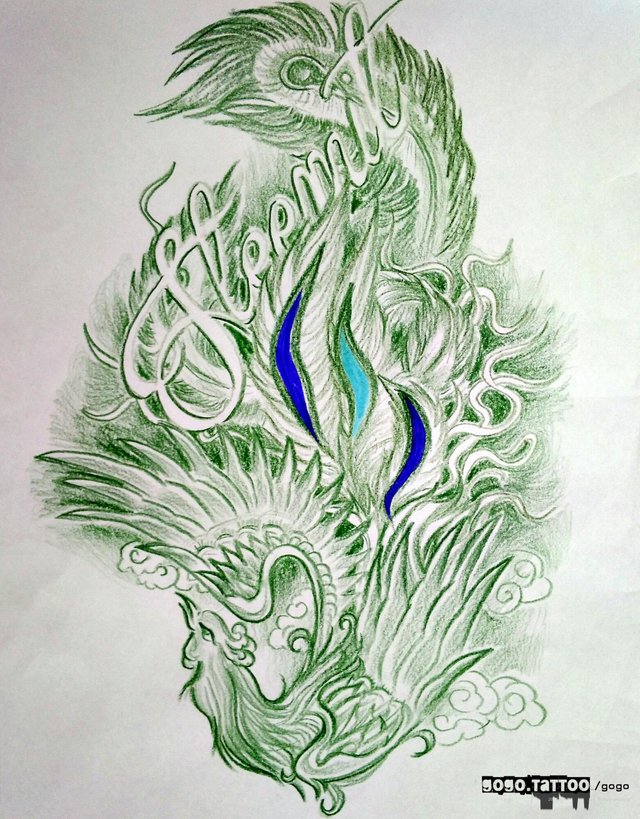 但是cn.technode.com/post/2017-07-11/china-vpn-ban这个报道,还有这个报道让我觉得很恐慌。作为一个乖乖的中国纹身师我不敢使用VPN,不想违法,所以不能去cryptopia.co买Phoenix coin。你们听说过吗?我只是觉得很适合今天的话题所以提到了这个货币,没有特殊的原因,只是因为喜欢凤凰而已。 ;-)
But cn.technode.com/post/2017-07-11/china-vpn-ban this Chinese article and techbang.com/posts/52475-network-great-wall-strengthened-again-the-chinese-government-asked-internet-service-provider-of-a-total-blockade-vpn?from=home_latest. Ok, just read these two links and it will be enough to understand what is happening to China. Using vpn in China, illegal! As a good Chinese citizen and hard-working tattoo artist, you know I won't want to do anything illegal.
So, I wouldn't be able to visit my favorite new zealand exchange, or buy Phoenix coin.
Did you hear about it before ?
I just thought it was quite suitable to the topic, and I love Phoenix.
仍然为Steemit 画了凤凰纹身设计。希望Steemit吉祥,像凤凰!
This tattoo design is for Steemit. I wish Phoenix to bring Steemit harmony.
gogo.tattoo/gogo/design/steemit_phoenix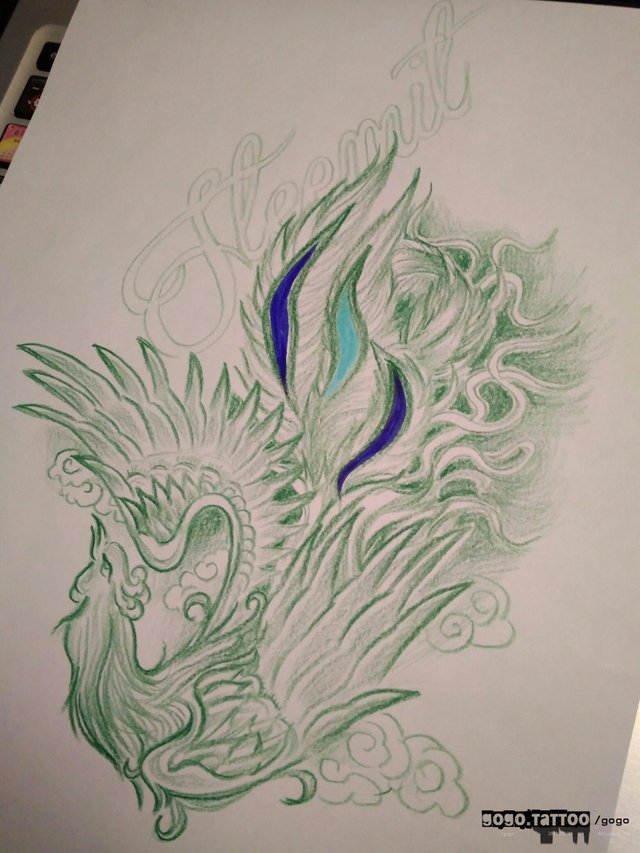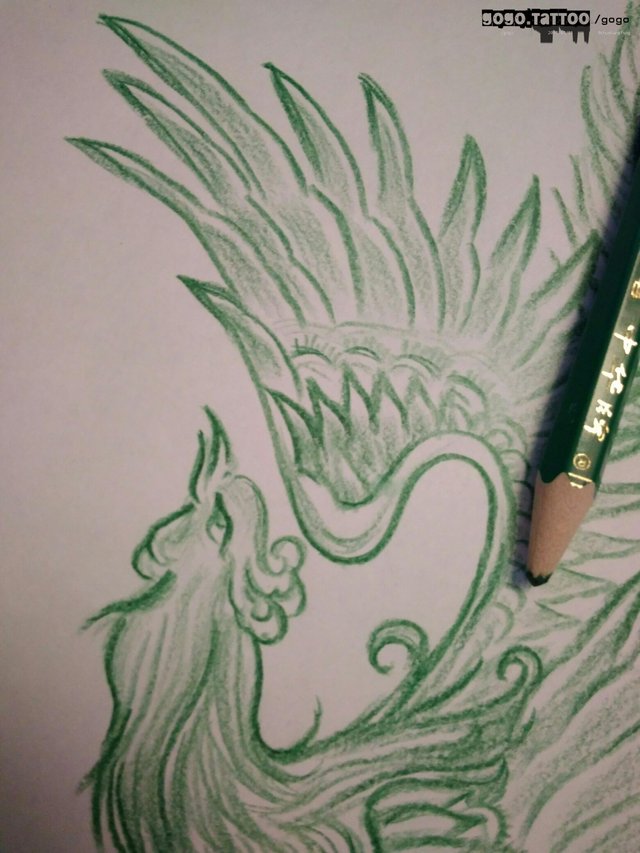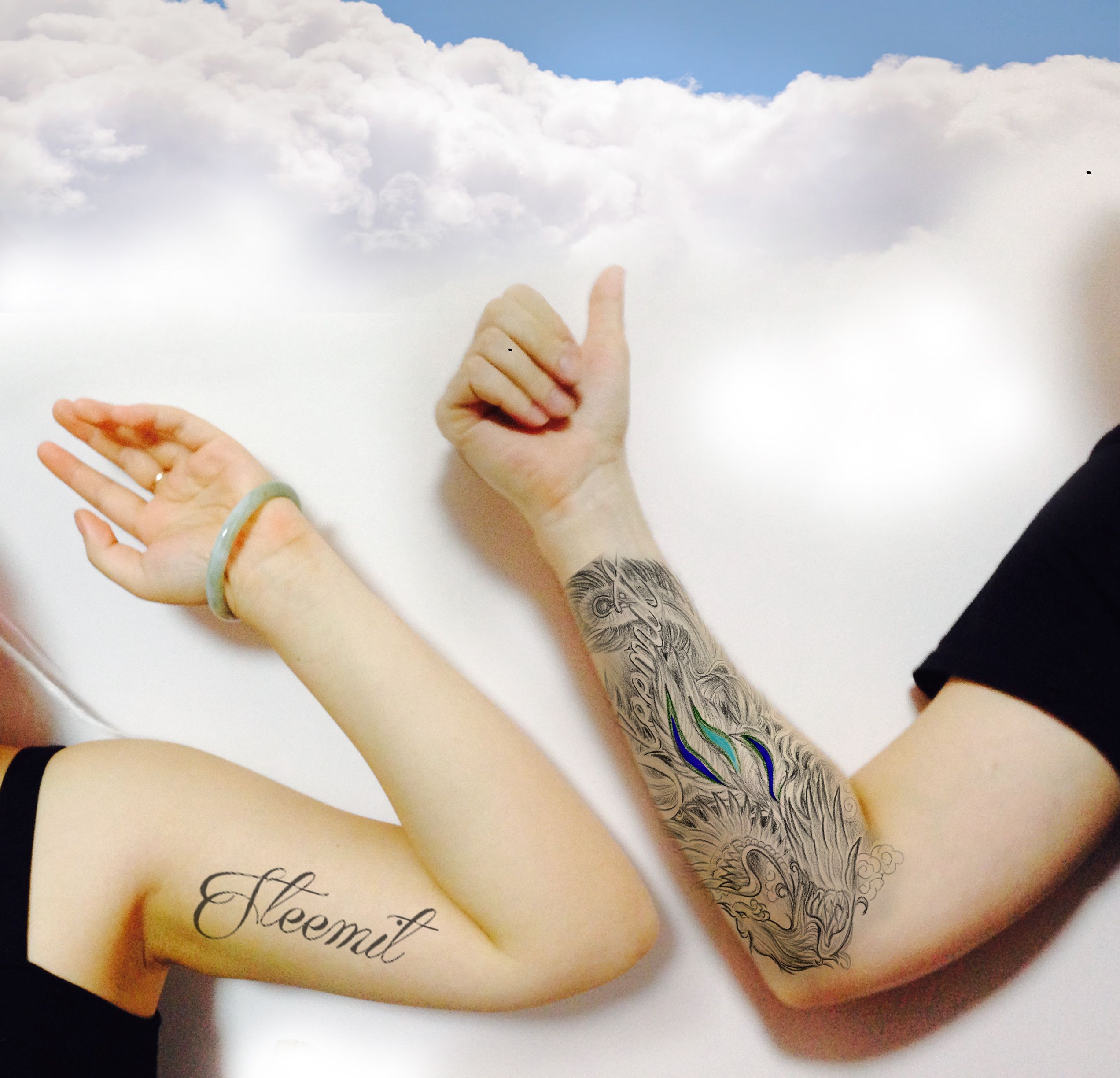 photoshoped 上身效果图
我希望有一天这个纹身会被记录在gogo.tattoo。
Maybe one day it will be recorded on gogo.tattoo Offical Steemit
♥Follow Follow ♥ Vote Vote ♥ Comment Comment♥
我是纹身师gogo - With love