July 24th, 2019 - Tarot Tuesday Weekly Wednesday Wrap-up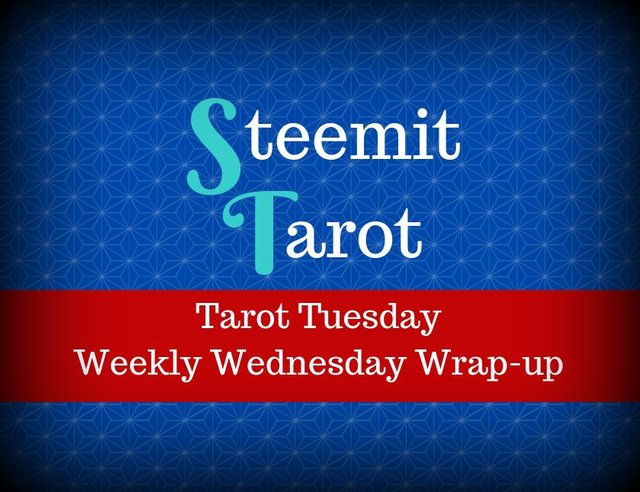 Hello & bright blessings to you! If you're just joining us for the first time, this is the place to look for news about the Steemit Tarot community, along with a weekly curation post of all the links that were resteemed this week for Tarot Tuesday (as well as some more general divination delights).
If you have any questions, please feel free to drop it down in the reply section, or shout out over at our Discord channel. I'm not there every day, but I do try to check in at least a few times a week.
Also, for those people who have been curated in this post - I've also tweeted out your link, since a number of Steemians on Twitter are doing what they can to help gain visibility for the blockchain we all love. If I wasn't able to find your Twitter handle, I replaced the "@" before your Steem handle name with a "#" - yes, that means you got your very own hash tag! Be sure to shout with your Twitter profile if I hash tagged you but you have an account, or if you can't find a tweet from me and would like a direct link.
NEWS
The Steem price might still be low, but we only dropped down one post in the curation so I had 8 posts for this week's wrap-up. Can't wait to see how many we have once the next bull run hits!
Now, on to the featured posts for this week!
TAROT TUESDAY RECAP

by @ladyreijya
A big part of being human, is having friends, and other various relationships. Today, someone may re-enter your life suddenly, and unexpectedly. This is the opportunity to make ammends and start a new relationship with that person.

What if that person is on the "wrong spectrum of life"? Who are you to judge? If they come to you with an addiction, maybe they need your help getting out. If they come to you with drama, maybe they need your good insight to a terrible situation. Your small interaction, could be the catalyst that saves a life.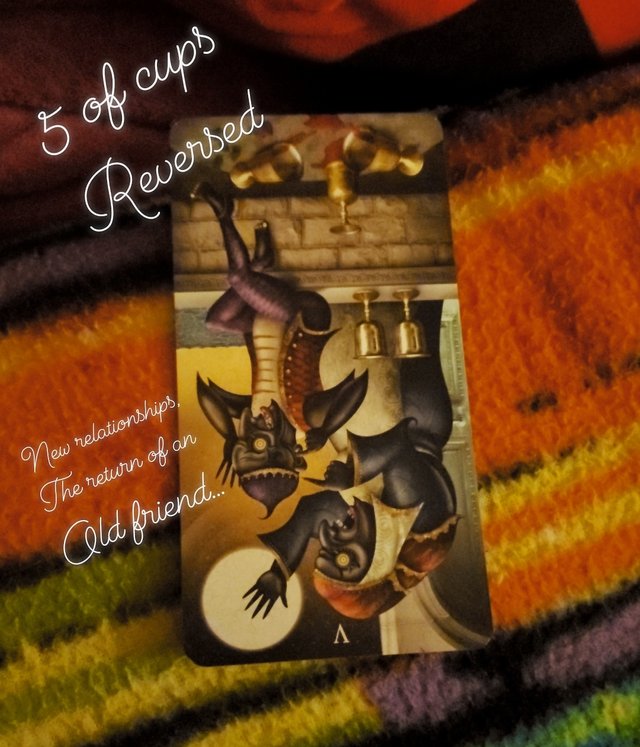 by @traciyork
[NOTE: Apologies for the delay in posting this - I usually have this up by 8am EST, and it's now around 9:25am. I ran into a bit of a WordPress issue this morning - for some reason, I couldn't get the card photos to upload. Shout out to Frank at Dreamhost Customer Support for fixing the problem in about 2 seconds! And note to self - next time, just ask the experts first, don't try to figure it out on a Tuesday morning during Mercury Retrograde after only one cup of coffee... 😂]
Hello and happy Tuesday! Welcome to another of my weekly (free) Tarot Tuesday card readings, that I've been doing for a few years now. This time the reading is for the week of July 23 2019.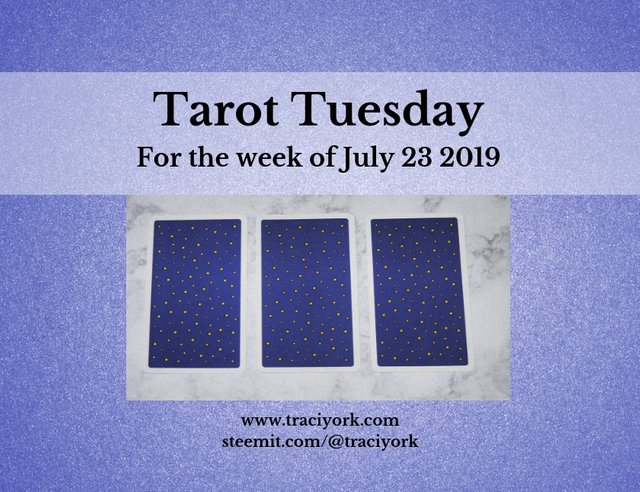 by @shaman-ra
Ask Anything


Can you beLIEve that this the best photo of this Tarot Spread? Well, it is, so we have to roll with it. The question asked for this Tarot spread was, "What will happen if I stay home and try making money off of the internet?"

The first card, top left, represents the past with regards to the question. In the past, Mr. Dreamtree's online presence tends to generate hostility/mind games, as indicated by the 5 of Swords. True so far. Ha ha.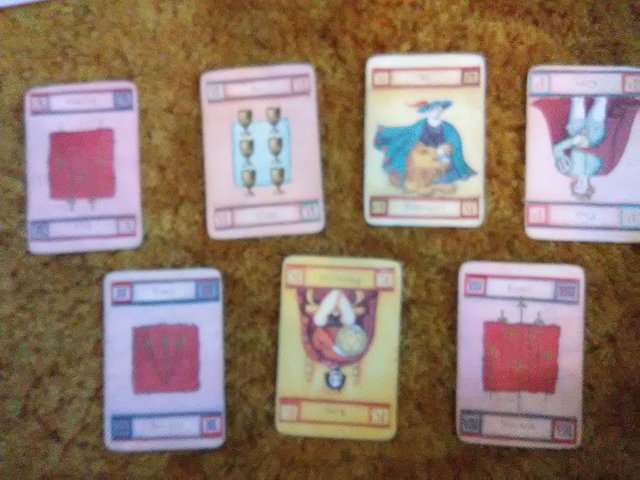 by @kimmysomelove42
Wishing you a wonderful Tuesday. My Dahlia's are in glorious bloom. This year they are all a beautiful pink. Hoping my yellow/burgundy ones come back.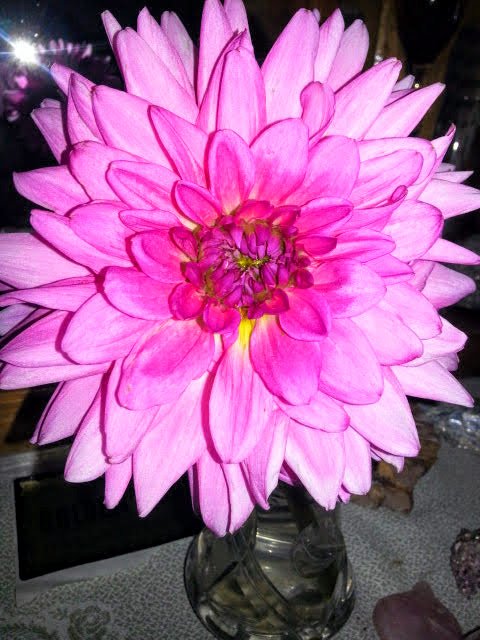 by @pixiepost
#PixiePost #Spirituality #Coffeeandcards

Tuesday's card of the day is here. 🌸💕☕

As usual, the Universe has inspired me to draw a card from my Universe Has Your Back deck as I channel the wisdom with you.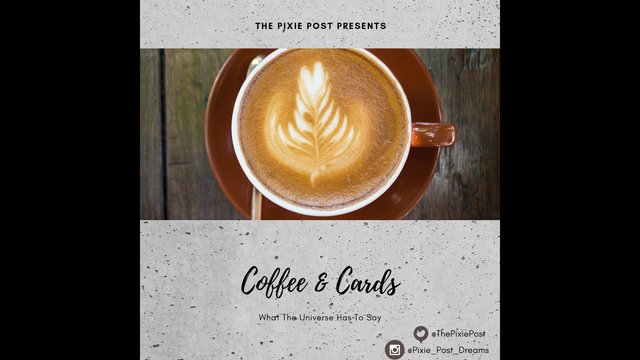 by @intuitivejakob
Hey Beautiful Angels, someone went banankers and figured out a special way to propose what could only happen if you were a real romantic.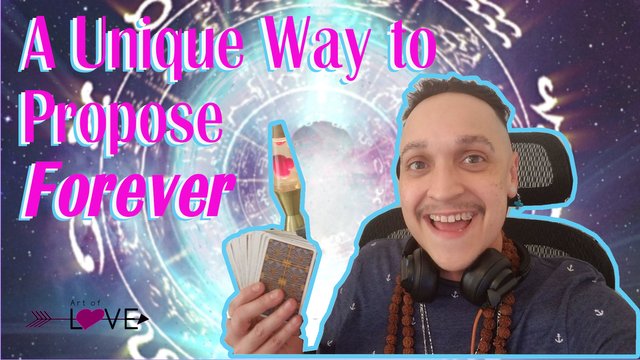 by @viking-ventures
I'm taking you along with me as I create a new card deck for myself. I will create it with an American Indian theme as I did once before. What is Lenormand? - check out my previous article.

Card 22 Crow

This is another card that has changed substantially. It started off as crossroads.
When we think of the Crossroads, we think of: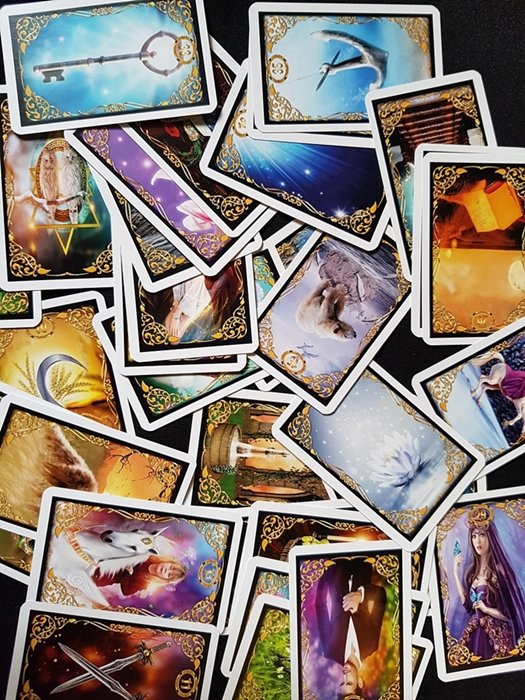 by @enchantedspirit
Introduction


My Tarot Tuesday Twosome takes two cards and explains what they suggest about the present and immediate future. Two cards can show point / counter-point situations. They can show a situation and further details to consider. They can indicate the present situation ... and the near future or the next step in the progression.

They give literally twice as much information as the familiar One-Card Reading, and I have found them to be surprisingly prescient in my practice with them. So, I decided to bring them here to my Steemit blog -- to show you what I mean and invite you to consider their weekly message / prediction ... and step into a more conscious life.

Editor's Note: ---> You may notice something different about today's reading. Like the presence of a third card. (Yeah, I know. Mercury is retrograde. Did you also notice it's Wednesday again ... not Tuesday?)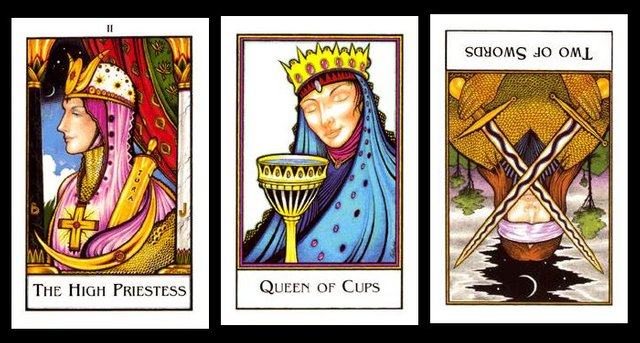 Interested in delegating to @SteemitTarot?
Clicking the links below will bring you to Steemconnect to delegate the specified amount. And, THANK YOU!
UPDATE: July 10th, 2019 - it was brought to my attention (thanks, @kimmysomelove42!) that the links don't work. I checked, and it seems that SteemConnect has started redirecting links to their beta site. For info on how to make the links work, check out this post by @holger80 - How to login with steemconnect using the beta interface

That's it for now!
Special thanks to the wicked awesome & supportive @jaynie from the equally awesome & supportive #PowerHouseCreatives (formally known as @steemitbloggers) for allowing me to essentially copy her @share2steem curation post template format.
As always, you ROCK!
Bright blessings to everyone in the week ahead!