Steemit Sandwich Contest (Null Entry) - "Sleepless in Toronto" Sandwiches
Here is another null sandwich entry that I wanted to share. I made these sandwiches in the middle of the night, after getting up to attend to a crying newborn. Hence, I named them "Sleepless in Toronto" sandwiches!!
They are basically Celery Tuna Cucumber Open Face & Avocado Radish Open Face. They don't require any cooking at all and can be put together in a moment's notice!
These days, we don't sleep much anymore (perhaps, only three or four hours in total each night). Nursing my baby also makes me hungry all the time. These sandwiches really save the day - they are quick and simple. More importantly, they are healthier.
This plate was for my husband (he is a real champ as he always get up to help me with baby in the middle of the night):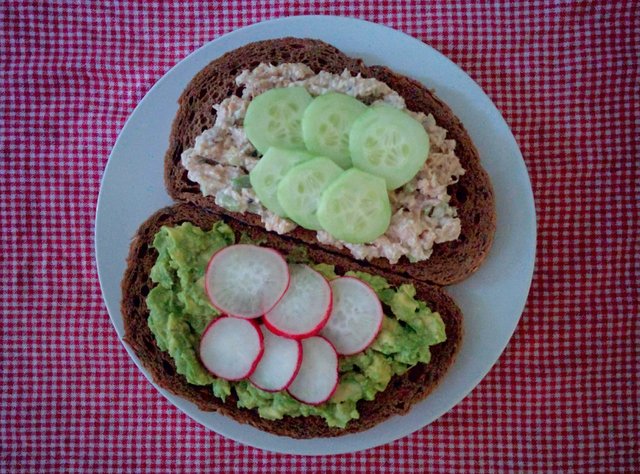 This is my sandwich (I'm trying to lose that 20 lbs of ridiculous, therefore, I eat smaller portion now):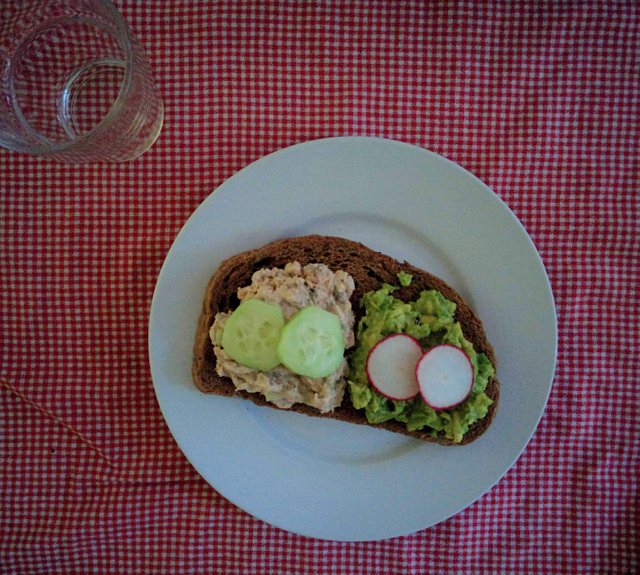 The good news is - my husband is quite liking the 'new' sandwiches. He is a meat person after all.
By the way, do you notice that I have been using the same bread?
Yes, it's flax seed bread. Apparently, flax seed helps with lactation. Therefore, they are the only bread I am consuming right now. Also, my husband seems to be able to digest this bread better than others!
No, it didn't make my husband produce breast milk (I wish, lol).
My baby is finally asleep and I get to finish writing this post that I had started a few days ago (sigh).