Steemit Sandwich Contest (Null Entry) - "PB&J" Sandwich
Here is another null entry from me this week and it's the famous "PB & J" Sandwich.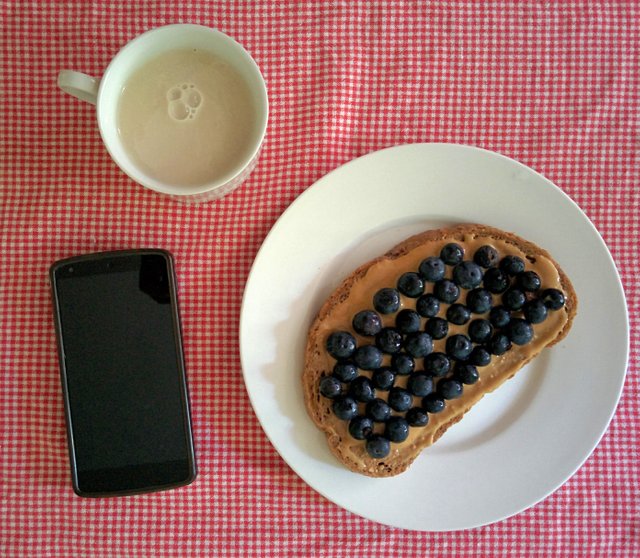 Before I moved to North America, I had never tried, or heard of PB & J Sandwich. In fact, I thought it was gross at first. But then, I changed my opinion after trying it. This maybe a North American 'thing', although I am not entirely sure. Perhaps, some of you can confirm whether it is common or popular in other parts of the world.
In our case, we substituted the jelly component with fresh fruit (blueberries). During berry season in the summer, we consume tons and tons of blueberries. The batch of berries we got was soooo sweet, so I thought it's perfect for a special "PB & J" Sandwich.
This combo offers up a lot of texture with the fresh fruit. In my opinion, it's better than the regular jelly sandwich. Do you like PB & J sandwich?