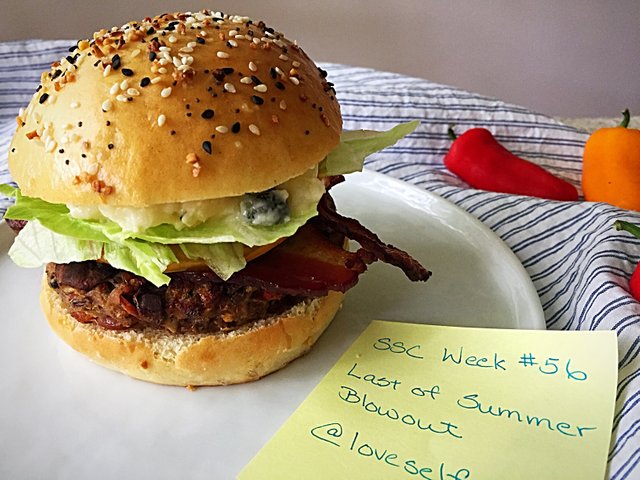 Every year when Labor Day weekend arrives, I would have mixed feelings about this long weekend. As a child, Labor Day signified the start of a new school year and now as an adult, it meant summer is ending and cold weather will soon be arriving. For week #56 of Steemit sandwich contest created by @jaybird I wanted to make a sandwich celebrating every last bit of summer. Burgers remind me of summer so what better way to celebrate Labor Day than a loaded one.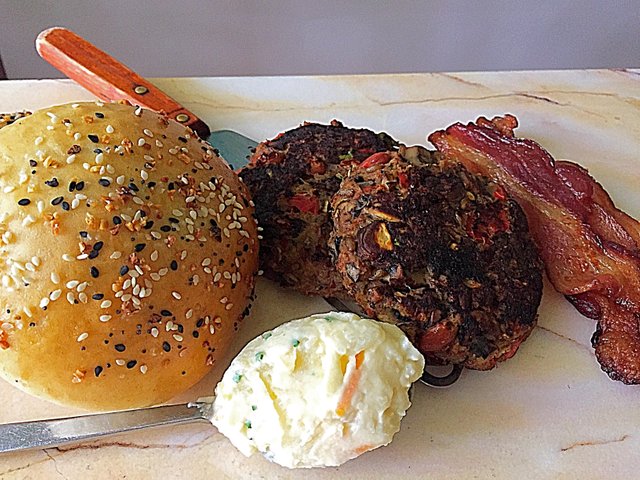 Ingredients
mushroom patties (cremini mushrooms, kholrabi, pinto beans, red bell peppers, onions, pysllium husk, eggs, parmesan cheese, bread crumbs, gruyere cheese, garlic, olive oil, salt, pepper, basil, oregano and thyme.)
everything burger buns (flour, egg, olive oil, sugar, yeast, salt, and every bagel topping)
double smoked bacon
tomatoes
lettuce
potato salad (potatoes, mayonaise, carrots, cornichons, salt, pepper, pickling juice, and chives)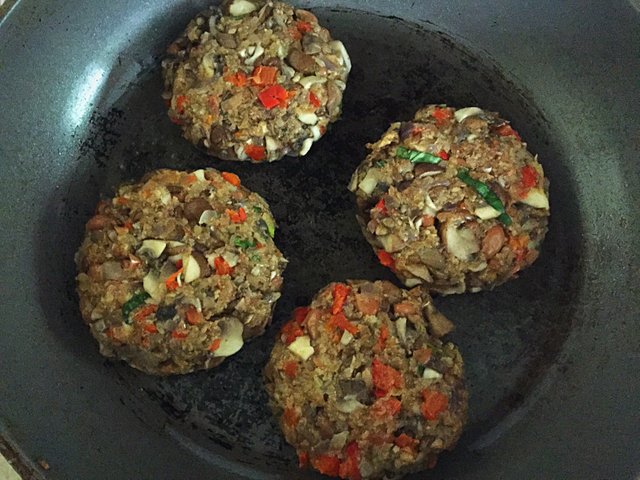 I'm not a huge fan of red meat so I made a mushroom patty to mimic the beef. I chose brown mushrooms because of their texture and color. I sautéed the mushrooms to release some of the water content in them so the patties would not be wet. Extra veggies were added for flavor and crunch. To help hold the mixture together, mashed beans, psyllium husk and eggs were used. Psyllium husks work well for binding foods together and they are also a great way to sneak in some extra fiber into your foods.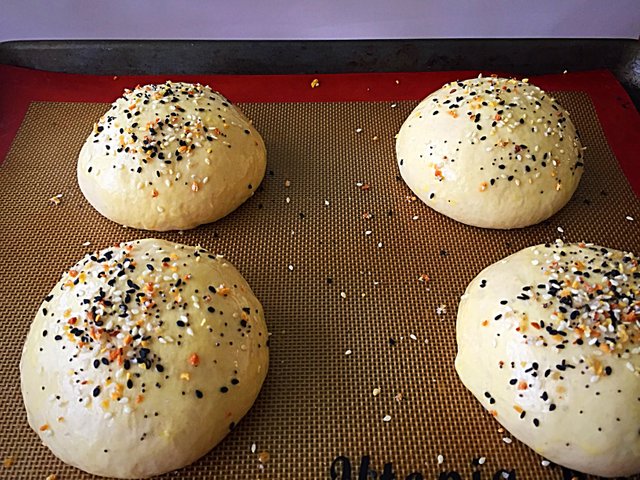 For the buns, I made classic hamburger rolls. Just before baking them, I egg washed the tops and sprinkled some everything bagel seasoning mix. I love how the bits of dehydrated garlic and onion add an extra savory note to the fluffy buns. I wanted a creamy element for my burger so I made a simple potato salad. I added some slices of cornichons and pickling juice to the potato salad for acidity and tartness. Now, I'm ready to build my burger.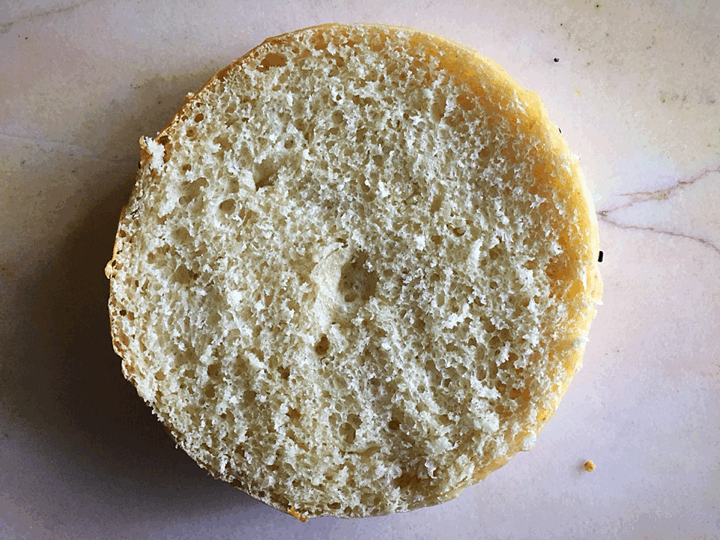 The mushroom patty really looks like beef.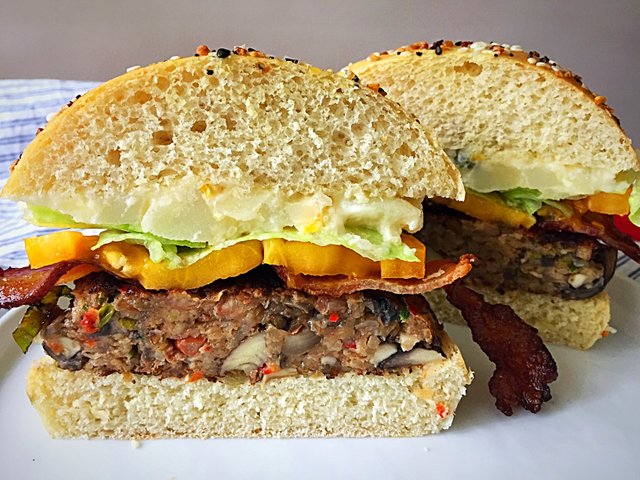 The smokiness of the bacon works really well with the meaty mushrooms. The potato salad is tangy and the tomato adds a touch of sweetness. I'm going to enjoy my burger and the warm sunshine. Happy Labor Day!