So last Monday REALLY was a true blue Monday with Steemit being down - I was in real trouble as I had a sandwich to post. The postal service was down and I almost gave up, but persevered and posted my sandwich, a tad stale by Tuesday morning when Steemit came back and to my delight our judge @jaybird really enjoyed it!
Another lesson learnt - never ever give up when the going gets tough, just keep on fighting the fight and you may just win the fight, so thank you @jaybird for that lesson :)
So I had routine blood tests done and I who love double cream yogurt, creme fraiche, sour cream, real butter, chocolate, succulent Lamb Chops, BBQ ribs etc etc, was told my cholesterol no longer is medium high, it now is into the high range! So I can no longer gloat that I escaped that bad family gene after all :(
Friday night usually is Burger or Fish & Chips & crispy crunchy Onion Rings night, with most things deep fried mind you!
So no more juicy Beef Burgers with Chips & Onion Rings every Friday night, no, that will be reserved for special occasions - like maybe we can think up more of those now; but seriously, I will have to watch myself :)
I thought I would go all out and not only go Vegan, but also do away with those soft spongy large Bread Rolls; so here is my Guilt-free almost Gluten-free Vegan Mushroom Pineapple Burger Stack with Basil & Rocket Pesto entry into @jaybird's SSC Week #59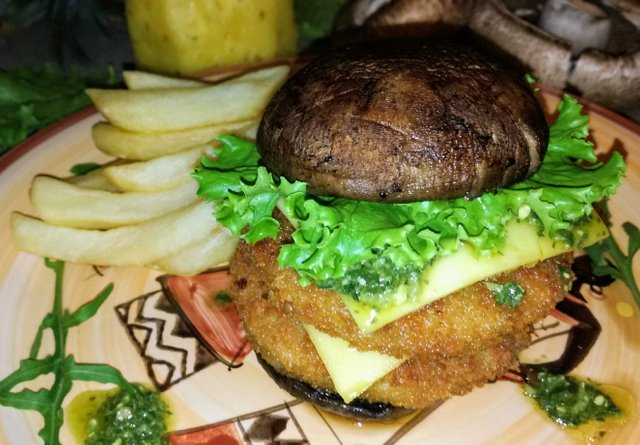 INGREDIENTS:
Chicken Style Vegan Burger Patties with golden crumbs
Large Brown Mushrooms
Pineapple - sliced
Vegan Cheese Slices
curly garden Lettuce
Basil & Rocket Pesto - recipe below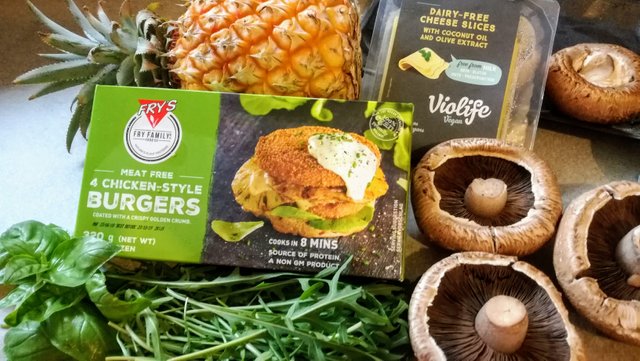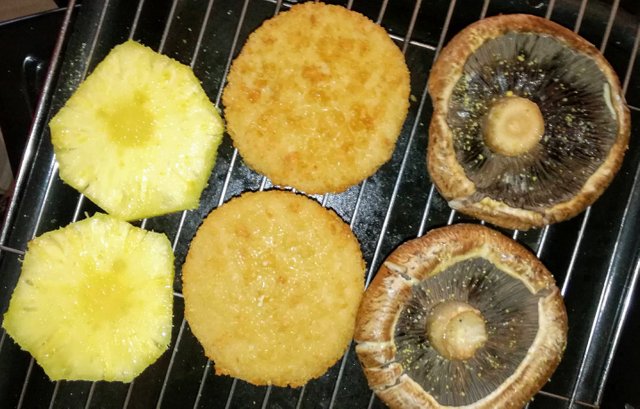 Brush Patties, Mushrooms and Pineapple slices with Olive Oil
Place on BBQ or under grill and cook on both sides
Season with Garlic & Herb seasoning

BASIL & ROCKET PESTO
250ml fresh Basil
250ml Wild Rocket
50ml Pine Nuts
50ml roasted Cashews
125ml Olive Oil
2 cloves Garlic
15ml Lemon Juice
Salt & Pepper
Method
Place in food processor and blend until smooth
Season to taste
Place one large Mushroom upside down on serving plate, top with Pesto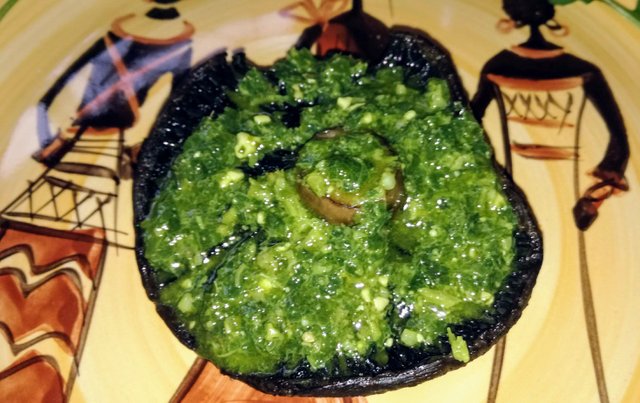 Grilled Chicken style Vegan Patty and grilled Pineapple slice on top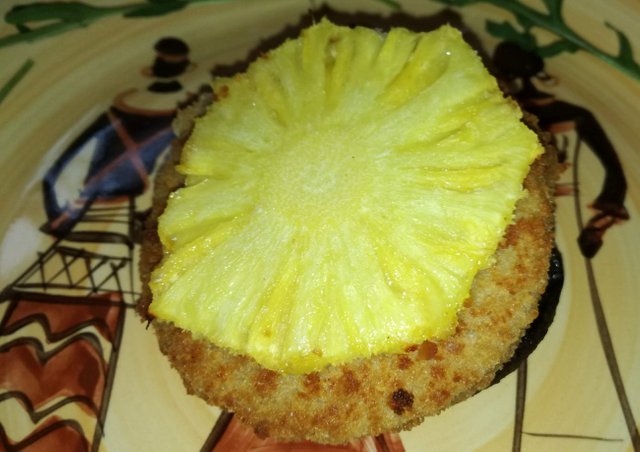 One slice vegan Cheese on top, lathered with Pesto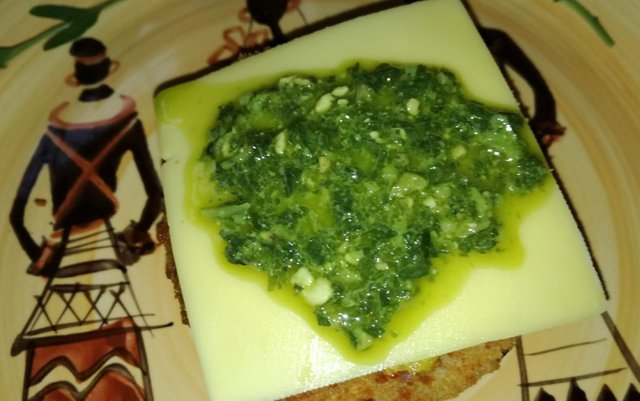 Repeat layers of Pattie, Pineapple, Cheese, Pesto & lastly curly Lettuce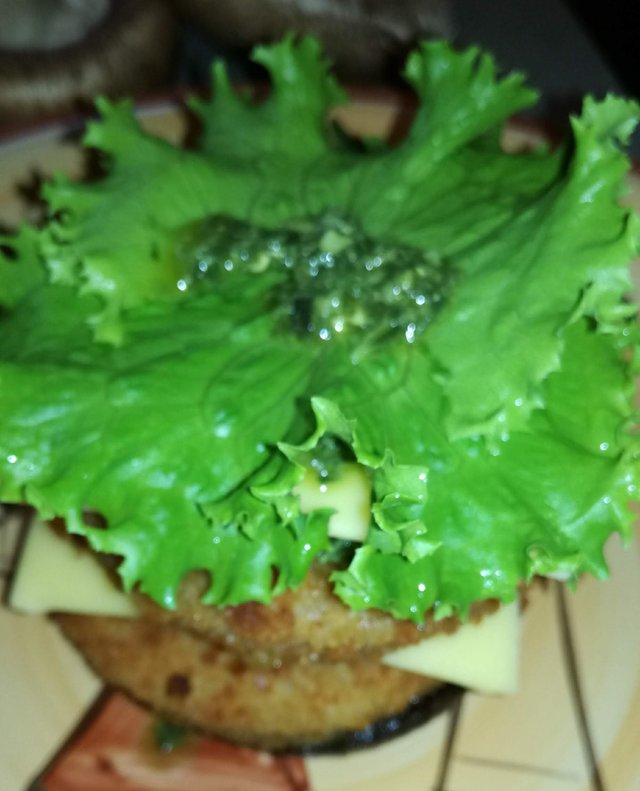 Seal the Burger with a grilled Mushroom, serve with oven chips and enjoy!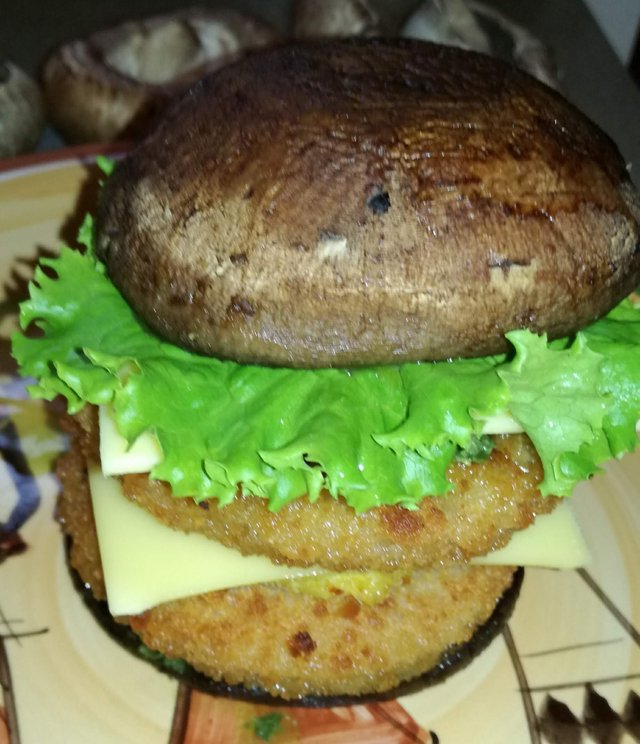 Proof photo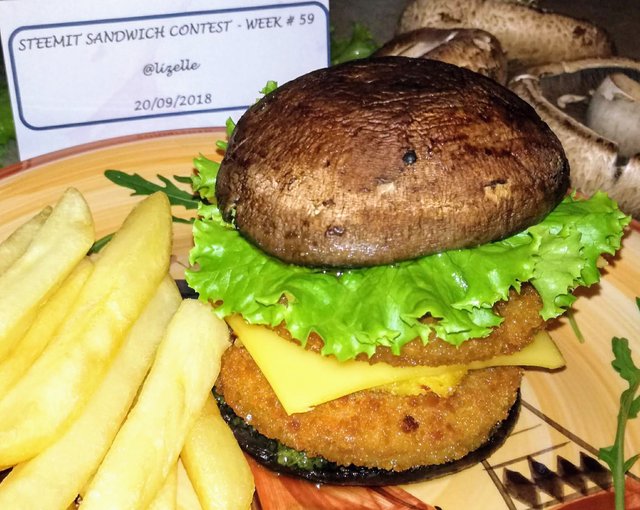 Guilt free Burgers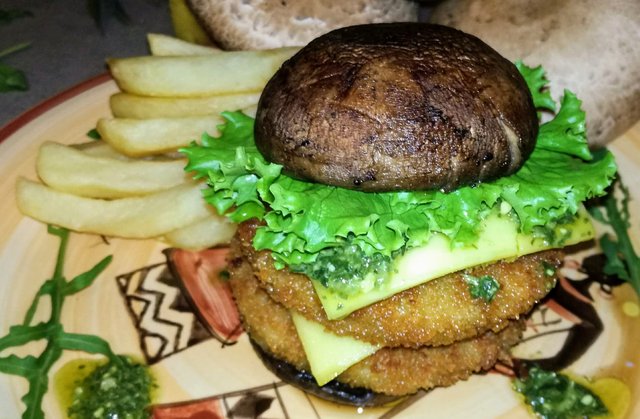 A quick look at the making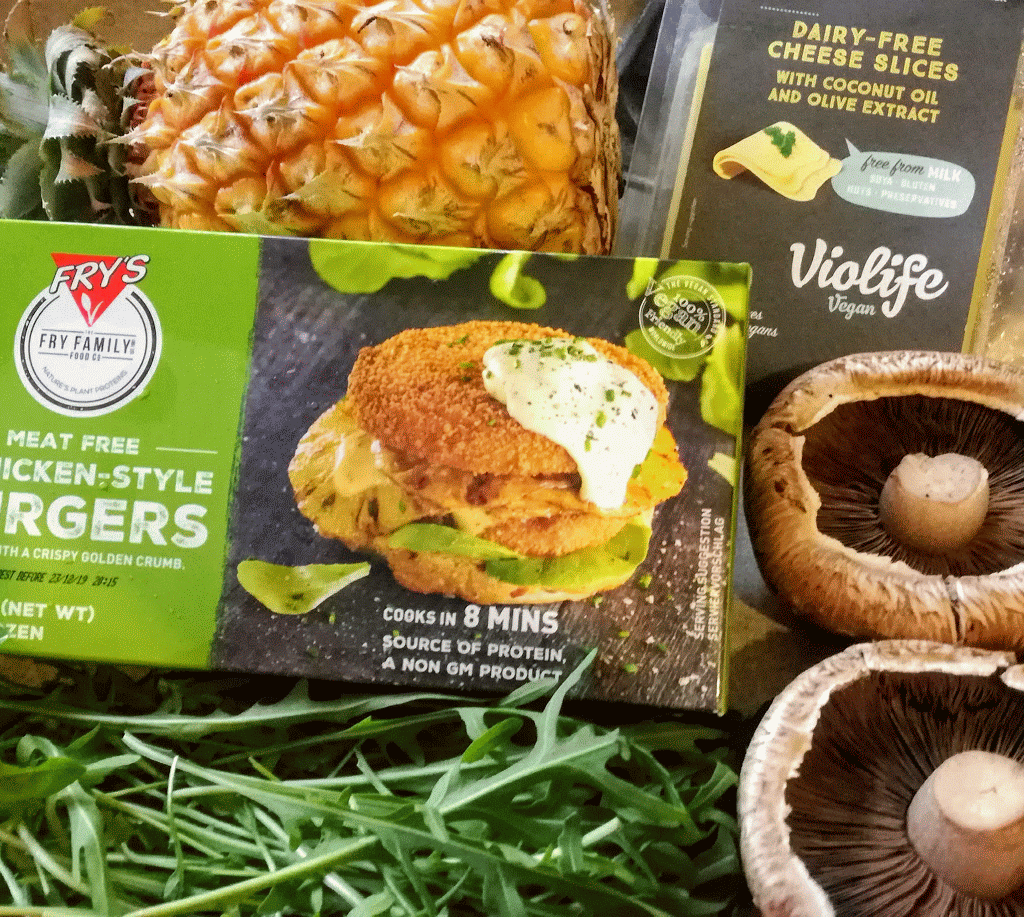 Really hope to see your sandwiches on Steemit Sandwich Contest!
Original Content by @lizelle
Thank you for stopping by
Comments, upvotes & resteems all much appreciated :)
Copyright @lizelle - All Rights Reserved


Team South Africa banner designed by
@bearone