Back in 1989 the movie UHF did not do well at the box office but later on became quite a cult movie as it's actually very funny!
Weird Al Yankovic created or rather concocted a real junk food sandwich that I would not recommend for the kids' lunchboxes!
Twinkies is called Tinkies here in South Africa, probably a trade mark issue, who knows - a super spongy sugar-coated little cake with a mock cream filling; real nice and real tasty but for sure not what I would call real food!
Add to that a highly processed Chicken Vienna Sausage and top it off with processed Cheese, and you have a Twinkie Wiener Sandwich!
I thought yuk when I first saw it but then thought about just how well sweet & savoury combos actually are and tried it.
The verdict - it tasted surprisingly good but I would definitely not recommend it as part of a healthy well-balanced diet ;)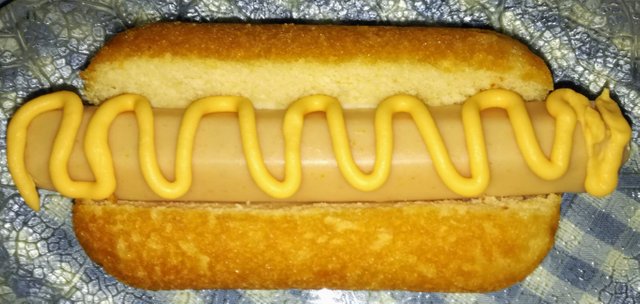 In a clip from the movie Weird Al tried his best to get Bob to have a bite, but he would have none of it and said - 'You've ruined my life!'
Al dunks his Twinkie Wiener Sandwich in milk - so do not forget that - at least you'll be getting some nourishment!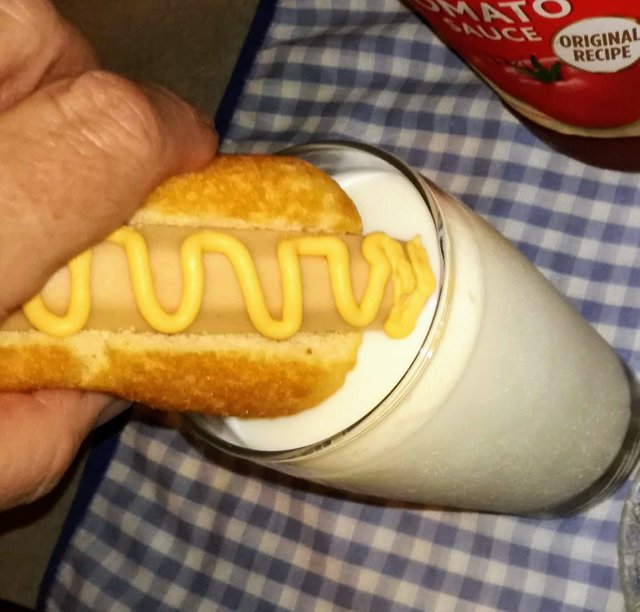 Why is it that junk food tastes so good?
INGREDIENTS
Twinkies
Viennas
Processed Cheese in a squeezy tube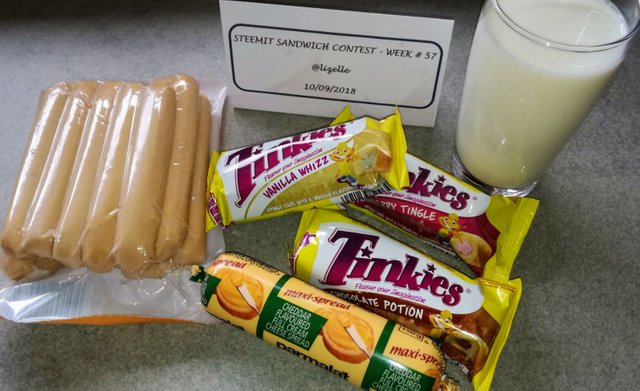 Highly processed sandwich ingredients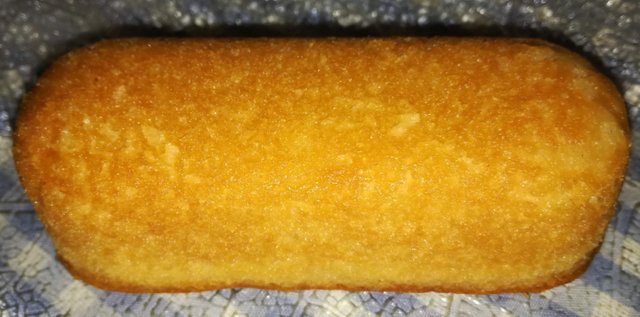 Light & fluffy & everlasting Twinkie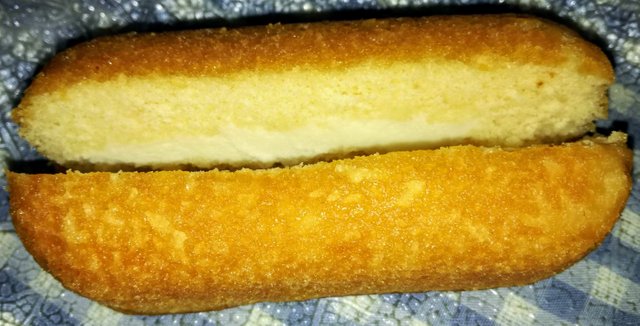 Cut open to reveal the mock cream centre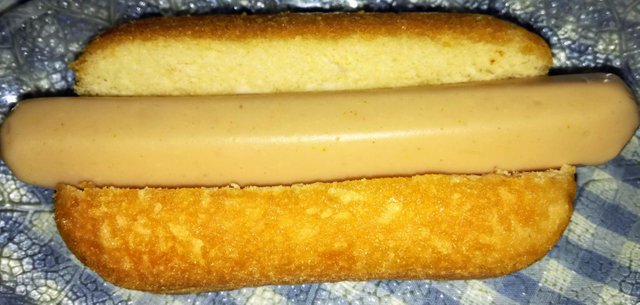 Highly processed Vienna shamefully hiding inside Twinkie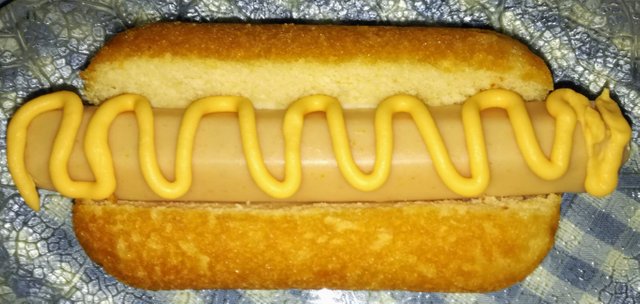 Processed cheese as garnish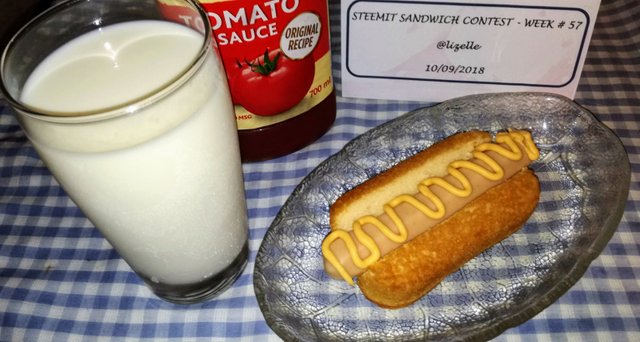 Don't forget the glass of milk for dunking
And as always a quick look for the busy bodies: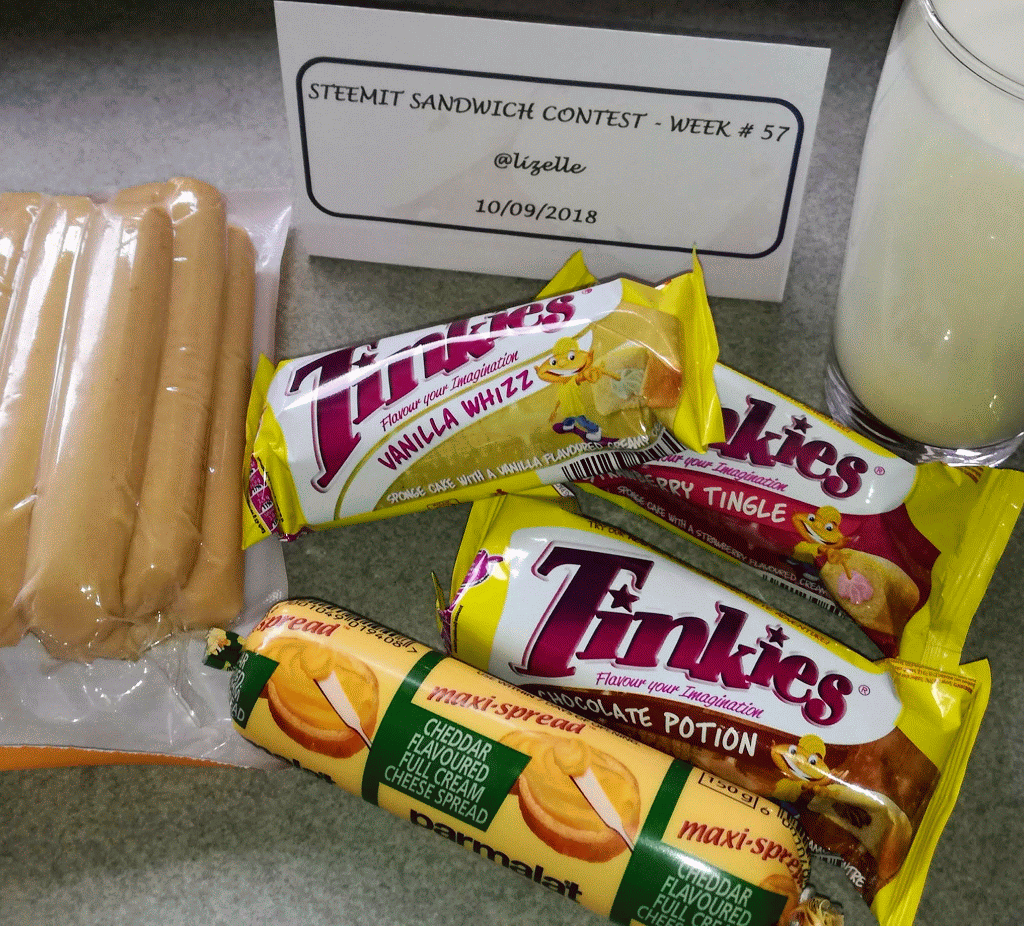 Thank you @jaybird for the theme of Week #57 - Famous Sandwiches - I had fun researching this as it brought back many memories, but in the end I settled for the easiest sandwich yet!
Original Content by @lizelle
Thank you for stopping by
Comments, upvotes & resteems all much appreciated :)
Copyright @lizelle - All Rights Reserved


Team South Africa banner designed by
@bearone