So Monday came and of course I should know by now that when there's a birthday happening and it's the much loved 87 year old Mom Lily's birthday, the phone is going to ring non stop plus visitors will be dropping by all day!
As I had a minor procedure done on both feet, I was supposed to be sitting with my feet up. The sweet podiatrist even tried bribing me with a handful of brand new magazines to keep me occupied in a seating position, but boy oh boy that is punishment for this busy soul!
However, by the end of the day I simply capitulated and fell into the recliner that's been patiently waiting for me all day long as my feet, or rather toes, could take the pounding no more - pretty picture that conjures up hey ;)
My dilemma now was no dinner prepared - I had planned on taking Mom out, but the feet episode got in the way, PLUS the second dilemma - no sandwich made for @jaybird's Steemit Sandwich Contest Week #56 and it's almost closing time!
So I apologise and confess here and now that I resorted to cheating - a Fish takeout was ordered, I had Tortillas in the refrigerator, and my Cheat Tortilla Sandwich was speedily assembled after the fishy delivery. Should I pretend that I cooked all these lovely Fish Cakes and made the Tortilla all by myself? No I can't do that to all our sandwiteers and definitely not to @jaybird, but neither did I want to let the side down by a no show, so hope you enjoy and find inspiration with my take out Cheat Tortilla Sandwich with Fishcakes.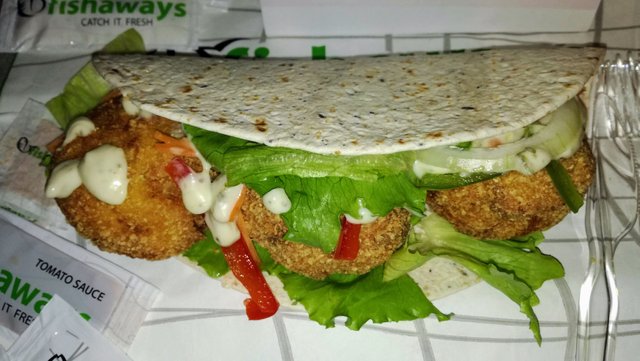 INGREDIENTS
Tortilla - shop bought
Fishcakes - takeout specialty
Salad - takeout order
Tartar Sauce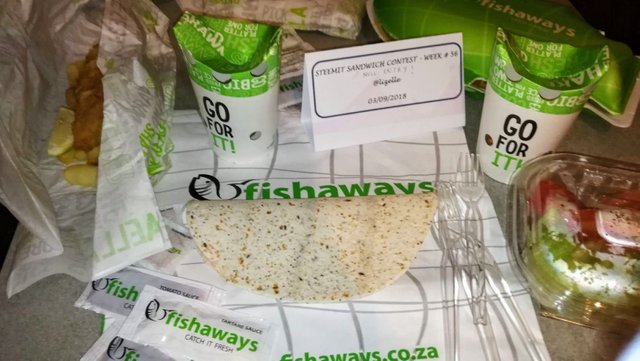 The pictures speak for themselves: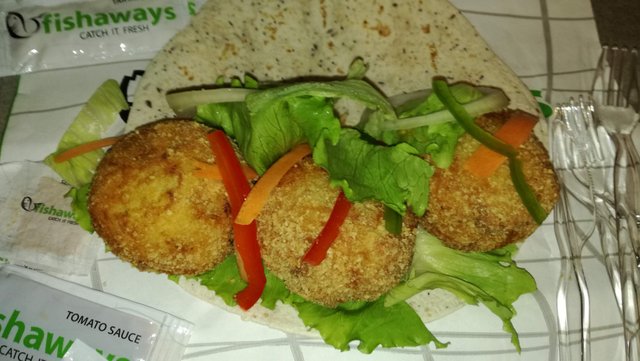 Real tasty Fishcakes almost tastes like Mama made them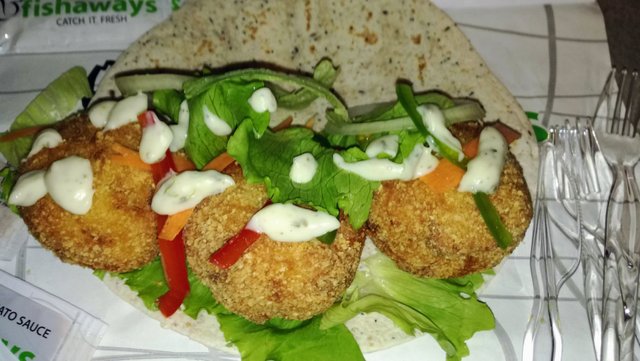 Salad & Tartar Sauce drizzled on top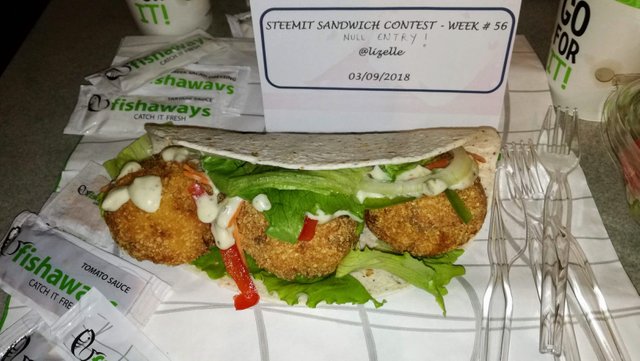 My proof Null entry Photo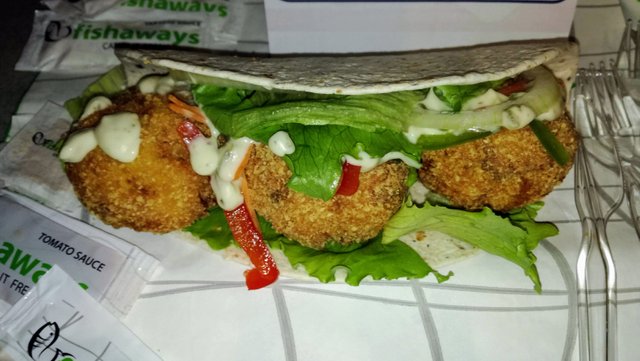 And one last look before we tuck in
As always a quick look for all the busy bodies: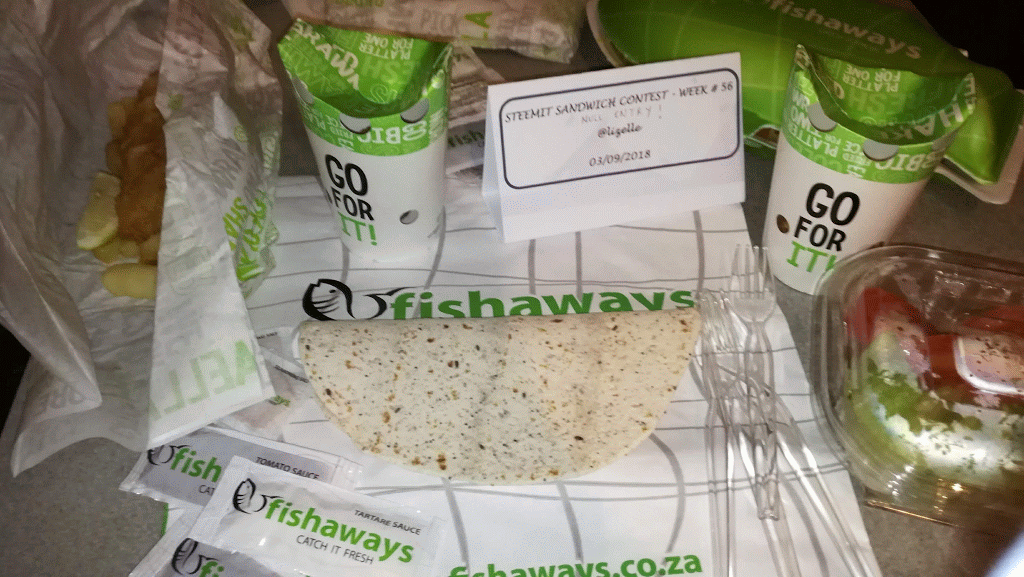 I can't wait to see all the entries plus what next week's Mystery Theme is ;)
Thank you @jaybird and those who have sponsored SSC from time to time for keeping SSC going for so long; I cannot imagine life without sandwiches here on steemit!
Original Content by @lizelle
Thank you for stopping by
Comments, upvotes & resteems all much appreciated :)
Copyright @lizelle - All Rights Reserved


Team South Africa banner designed by
@bearone