Steemit Sandwich Contest Week # 52 - loaded open potato sandwiches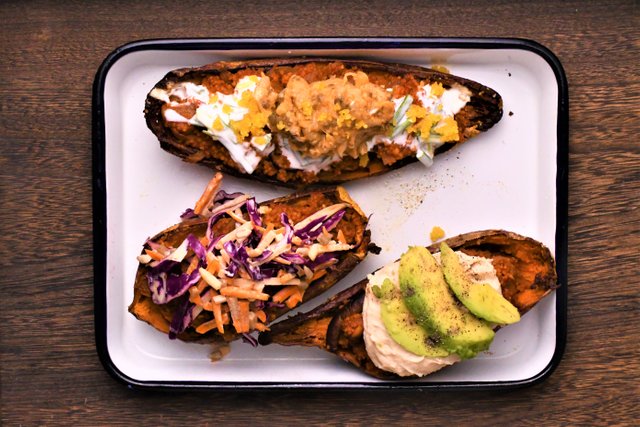 Typical English pub food, but I made a healthier version so that I can eat it more of it (saving calories for the alcohol!).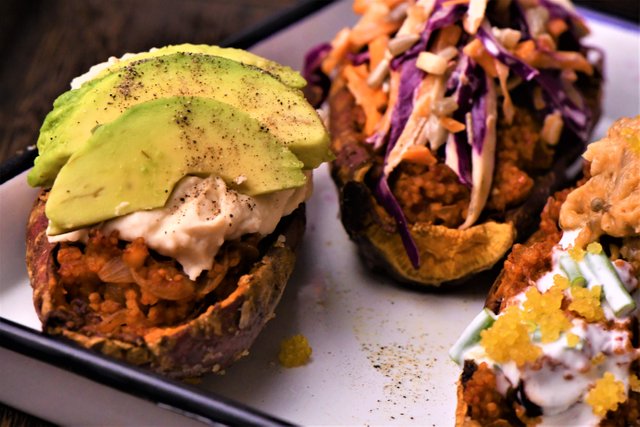 I used sweet potatoes rather than the standard white potatoes, baked them, cut them in half and then scooped out the potato, but left a generous layer of the potato adhered to the skin.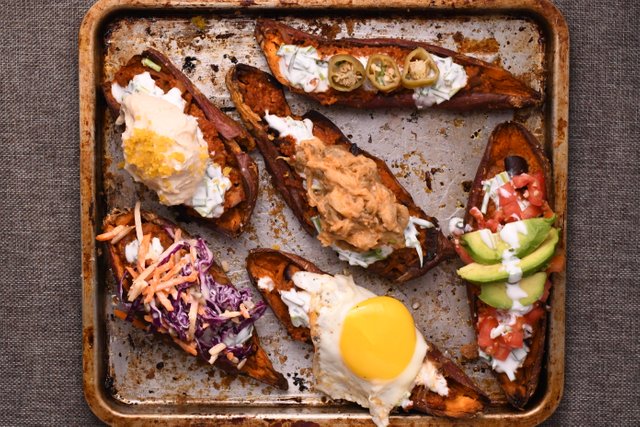 I then brushed the skins with oil and placed them back in the oven for 20 minutes, turning halfway through after which they were crisp and ready to be filled.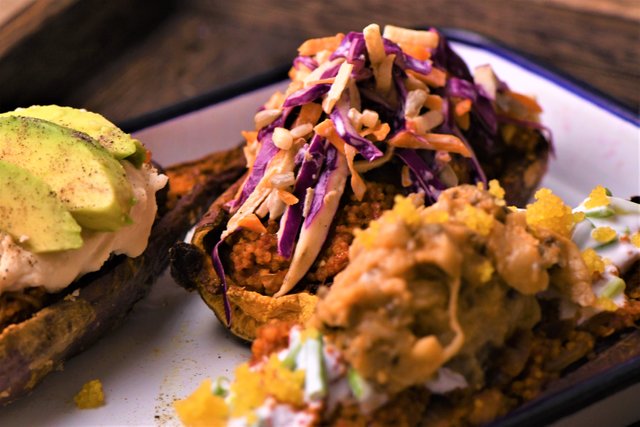 I used a variety of toppings, such as fried eggs, avocado, coleslaw, salsa, cheesy mash and even risotto- the list goes on!