Steemit sandwich contest #58 : Buckwheat galette with cheesy mushrooms (vegan + gluten-free)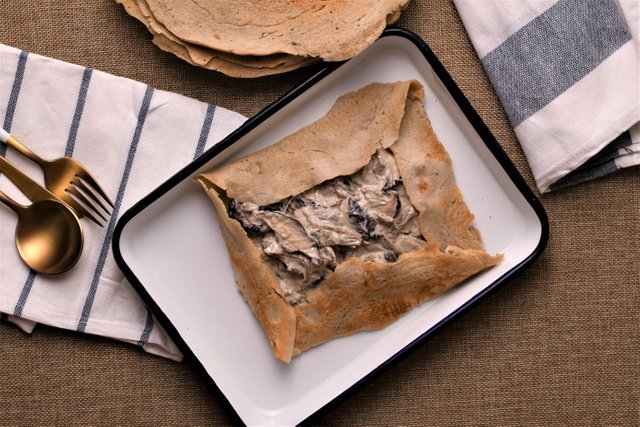 It's been a while since I made a sandwich worthy of entering into the steemit sandwich contest, but I feel this one is adequate- a pretty little galette (pimped up name for a pancake basically!) with some extremely cheesy mushrooms (always a winner).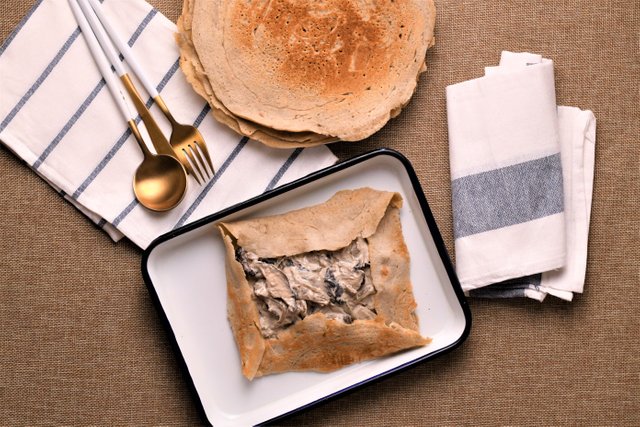 Galettes are usually buckwheat-based pancakes that are accompanied by savoury fillings, with the charming name established by the French- I mean where else would a sexy food title originate from?! Best enjoyed with a glass of wine (in my opinion!).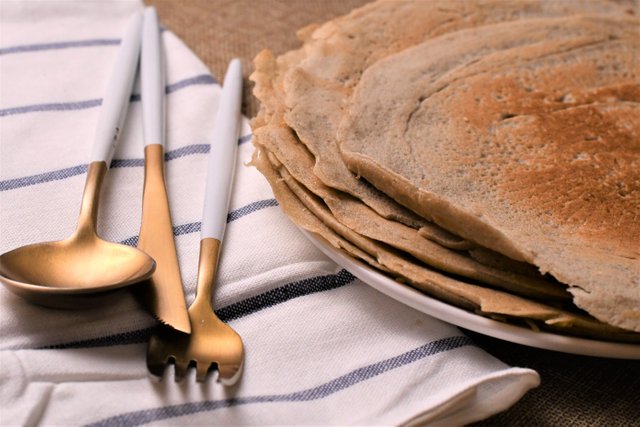 Such a simple yet effective meal and quick to rustle up if you have guests, though the longest step applies to soaking cashews overnight, which obviously requires zero effort, perfect!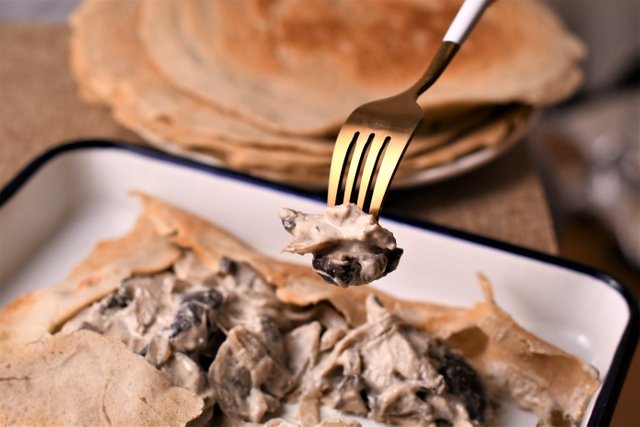 So to make these, bang out some crepes by making a simple batter by first mixing 1tsp lemon juice with 300ml soya milk. When it curdles, whisk into 100g buckwheat flour. Add a pinch of salt and lightly fry until golden brown on both sides.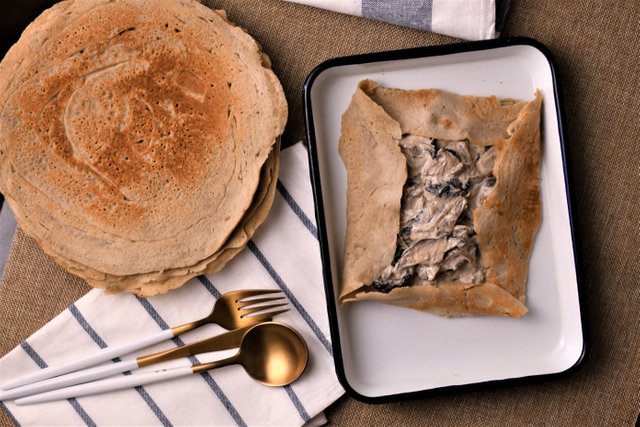 For the filling, in a blender, blitz cashews soaked overnight, yeast flakes, soya milk, fermented tofu, garlic powder, mustard and salt to taste.
In a pan, lightly fry mushrooms and garlic then stir in the cheese sauce.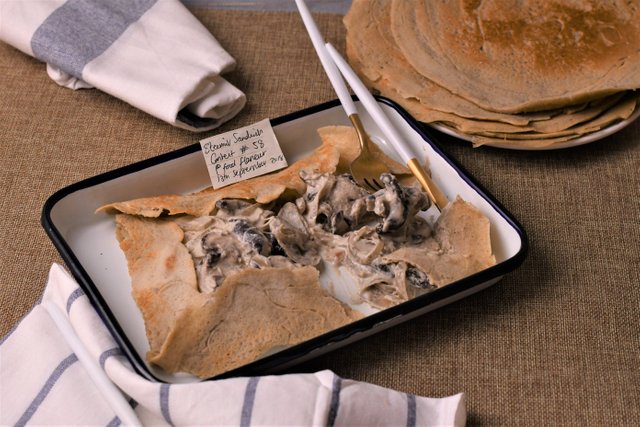 Pour into the galette then fold over the edges and tuck right in, yum!