Hi everyone! This is my entry to #steemitsandwichcontest week 52
Special thanks to @jaybird for hosting an AWESOME event and congrats on the 1st anniversary!
---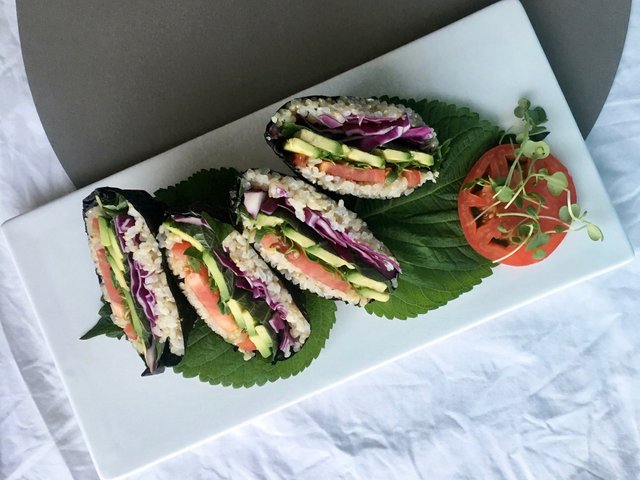 NAME: Mini rainbows
INGREDIENTS:
Nori sheets
Brown rice
Tomato
Avocado
Perilla leafs
Sprouts
Red cabbage
Mini rainbow sandwiches are plant-based and inspired by the campaign #eattherainbow. The ingredients boast beautiful vivid colors - red, yellow, green, and purple - and distinct textures. Tomato is mushy, avocado is creamy, and perilla leafs, sprouts, and red cabbages are crunchy. Needless to say, they go very well all together. The tastes, the textures, the colors, and everything!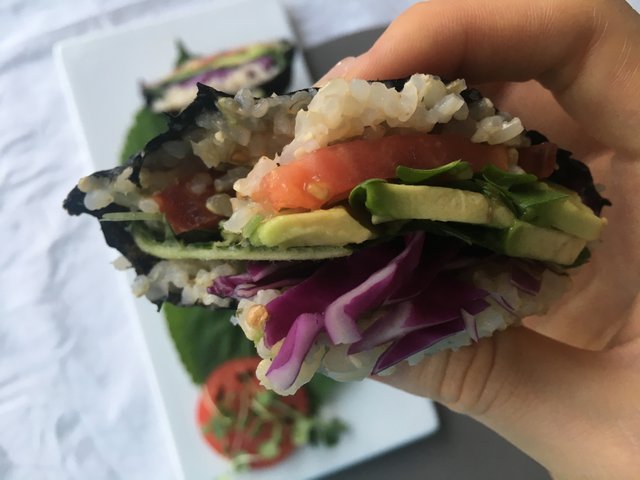 / Would you like a bite?
---
RECIPE: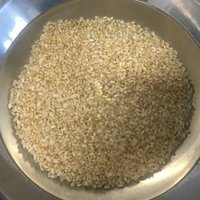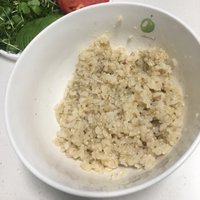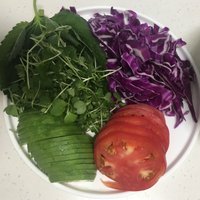 / Prepare brown rice and veggies
Tip: brown rice needs to be soaked for several hours before cooking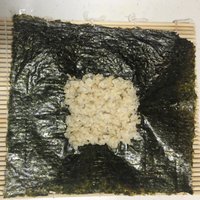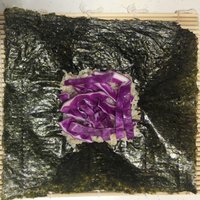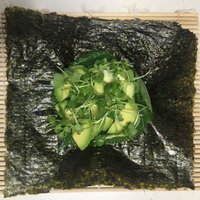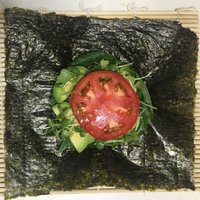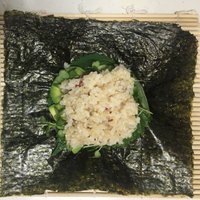 / Put the rice and veggies on a nori sheet one by one and place remaining nori sheets over in the end
/ Press down to secure and cut into halves
SIMPLE AND EASY! ENJOY!
---
I almost forgot to take a picture with a sign but managed to take it!