greetings to my dear readers!!
The typical sandwich consist of two slice of bread sandwiching it's fillings. I do think sandwich made that way is very practical as in you could eat with a hand and technically you don't have to wash your hands after that, unless you are dealing with a oily slice of bread. However that being said, I love making openfaced sandwich, mostly because it looks beautiful. Having able to look directly at the ingredients makes the sandwich so much more delicious. Thanks to my vegetarian friends @carolynstahl, I have learn that vegetarian dish can be very exciting at times especially when done with thoughts and care. Therefore I will be exploring and creating more vegetable dish more often!
opened faced carrot, sweet potato swirl cinnamon pancake with soy based mayonnaise and roasted peanut.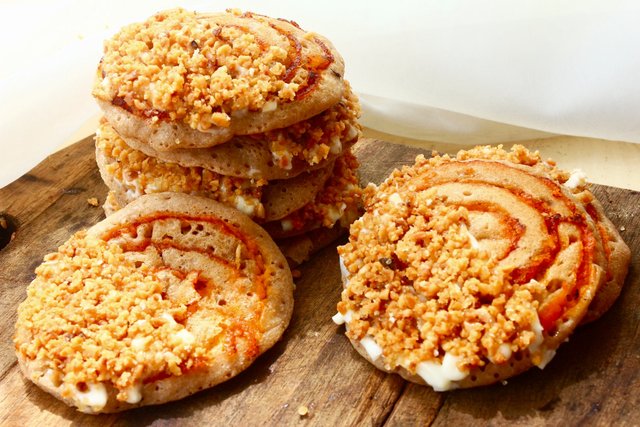 carrot and sweet potato purée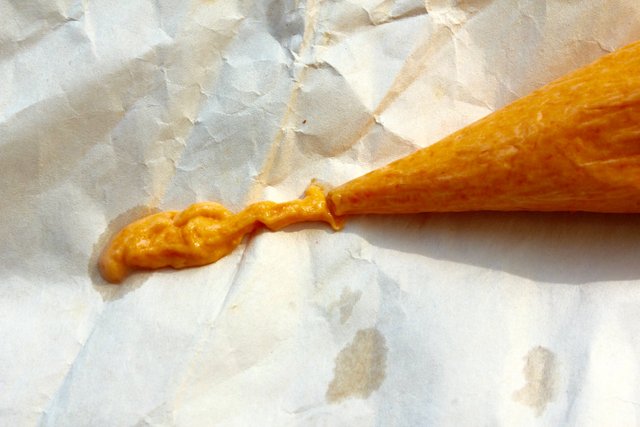 Carrots are one of my favourite vegetable due to its natural sweetness, and that goes for the sweet potato too. Apart from being sweet, those two root vegetables do go well together. Plus it's just makes the dish vibrant!
To make the purée, I first boiled the carrot and sweet potato in soy milk until tender and fall apart. Blend it into a smooth paste and pass though a sieve to eliminate all lumps. This will be used to make the swirl in the pancake.
homemade soy based mayonnaise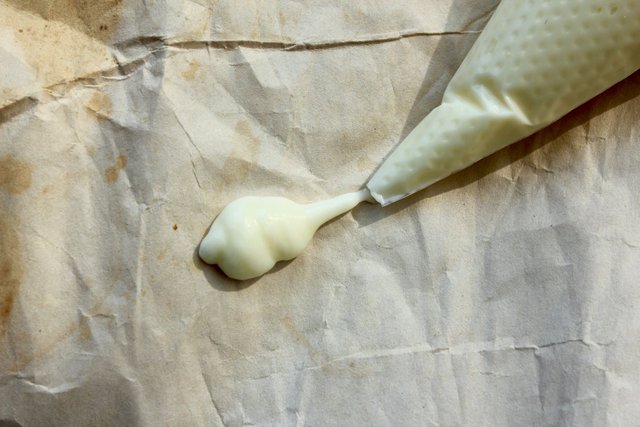 I do know some vegetarian that eat egg, but for many eggs are omitted in their diet. To make this a truely vegetarian dish, I have made this soy based mayonnaise with soy lecithin, soy milk , sunflower oil and flaxseed oil just for the somewhat omega oil flavour, I don't know if that's even a thing!
roasted crunched peanut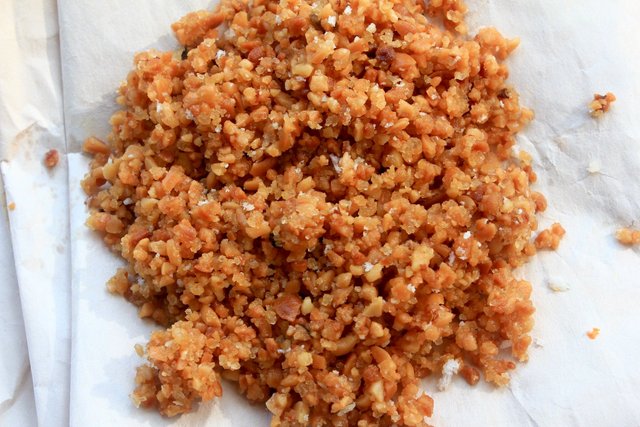 This is for the nutty flavour and ofcourse the crunch!! It's made by roasting crunched peanut with some brown sugar in a 180c oven for 20minutes.
carrot and sweet potato swirl cinnamon pancake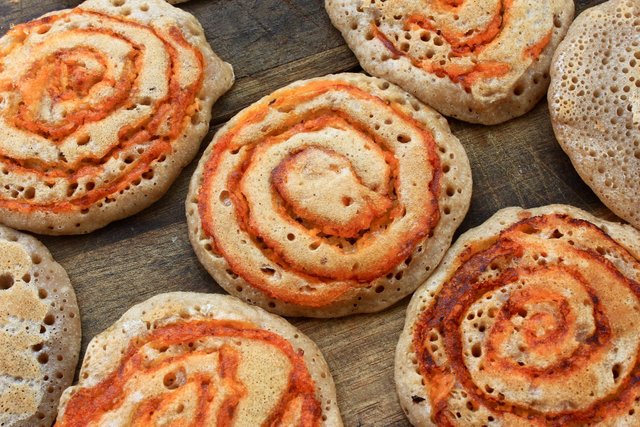 Since carrot and cinnamon is such a common food combination, I have decided to flavour my pancake batter with cinnamon. The batter is made from flour, cinnamon powder, soy milk, citric acid, sodium bicarbonate, salt and sugar. The swirl is made at the very being of the cooking process.
Once cooked, I drizzle the soy based mayonnaise on only half the pancake and sprinkle some crunched roasted peanut over the mayonnaise coated part. Mainly to show off the beautiful swirl.
some food porn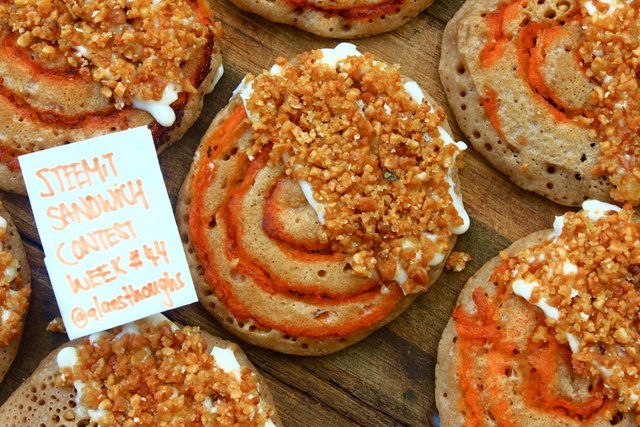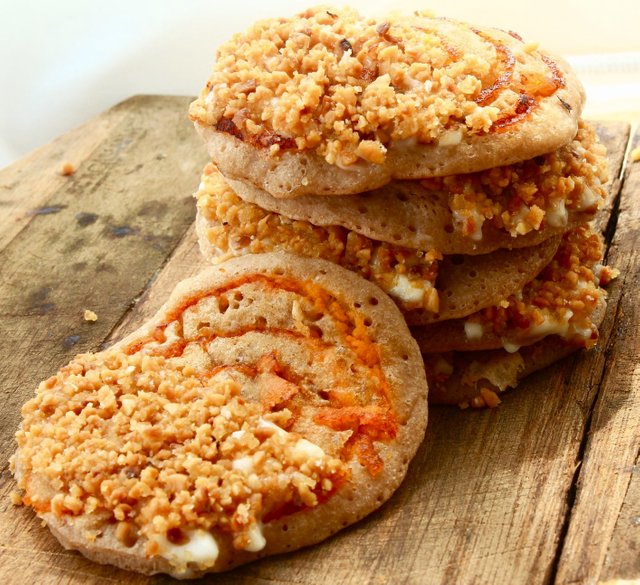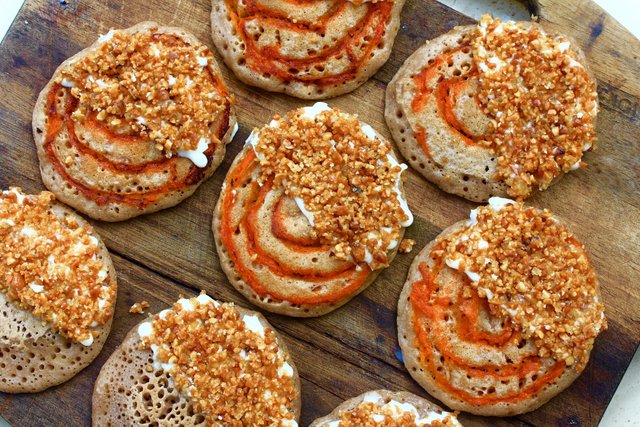 Hope you enjoy this blog!!