Greetings and good day to my steemit mates!!
Recently @jaybird, the host of SSC have present us with the theme "cultural ingredients". To me this theme is a very exciting theme for me because where I am from not many people outside my country knows about my food culture and I really enjoy sharing new things to the world. Today for SSC, I have gotten inspiration from a Bejing classic, the holly " Peking duck". Peking duck for those who are not familiar to it, it's basically a spice and herbs marinated duck that the skin have been separated from the flesh with bicycle pump , then based with a flavourful syrup, then hanging it to let th skin dry before roasting in a charcoal oven. all those process above is essential to the ultra crispy skin which is the key element of the Peking duck. This usually served with a wheat wrap, cucumber, pear, hoisin sauce. As for my version, I decided to use chicken skin instead(mainly because duck is not a thing we eat in my family). But the main cultural ingredient, actually more like cultural element is the broth I'll be using to braised the pork. This broth is used for braising almost every meat. The funny this is that it was not passed down from my ancestors or my parents, but it was invited by me using traditional Chinese ingredient. I think that's enough story for now,
I present to you: fu chok( soy milk skin), filled with braised pork in special broth, crispy chicken skin, fresh cucumber, Spring onions, homemade sweet and sour plum sauce and dried seaweed rope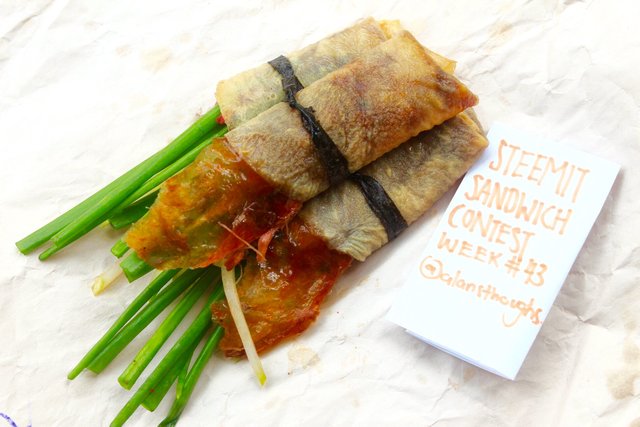 what's in it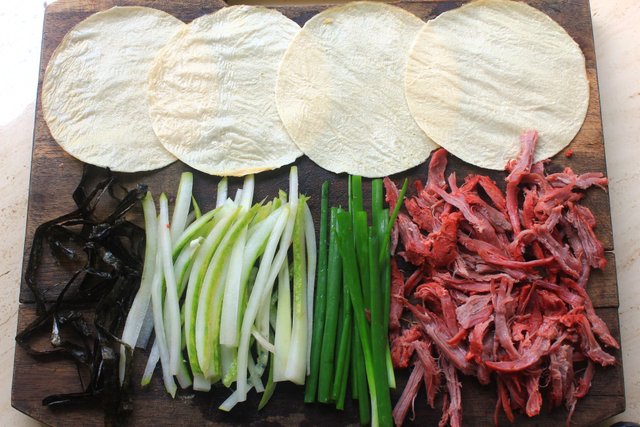 soy milk skin ( fu chok), strips of cucumber, braised pork, spring onion, seaweed strips
Since the braised pork is the star of the show, I'll explain more about it. The braised pork was braised in a family broth created by me with traditional Chinese ingredients. It includes Spring onion, onion, garlic, lemon grass, soy sauce, clam, ginger, prawn, cinnamon, clove, fennel, star anise, fermented red rice yeast bean curd, chicken meat, chicken bone, enoki mushroom. It pork is braised to tender fall apart.
extremely think and crispy chicken skin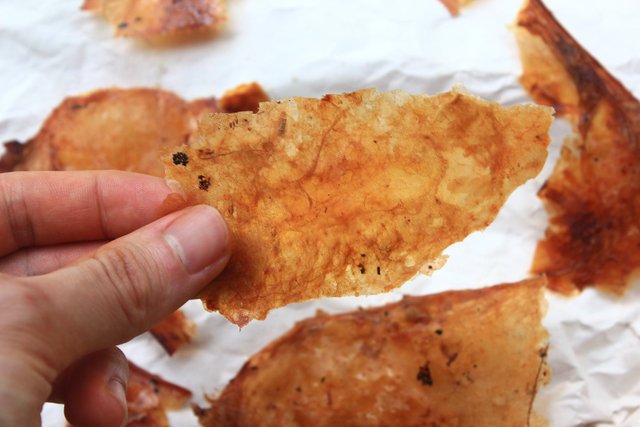 It's simple made by placing a heavy object over it when baking to prevent it from curling.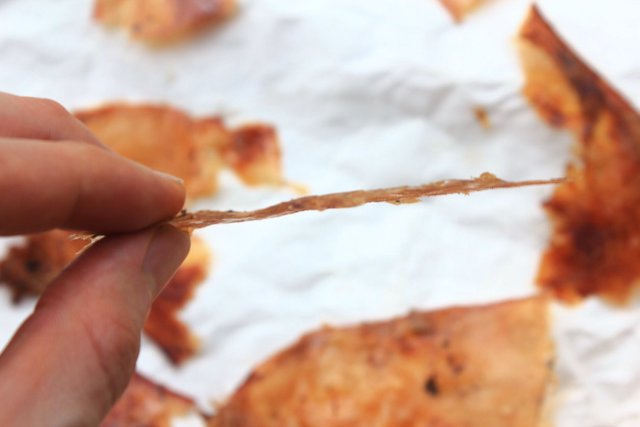 Just in case you don't believe me. It's that thin, I am not exaggerating!!
homemade sweet and sour plum sauce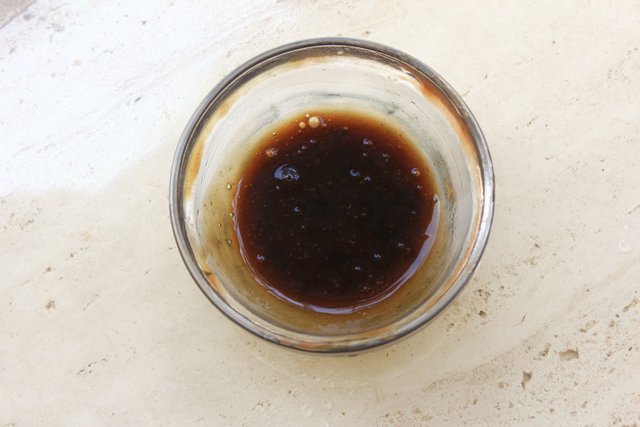 Made with Fermented soy bean paste, plum juice, tomato purée and corn starch
how's done
1. spread a layer of the sauce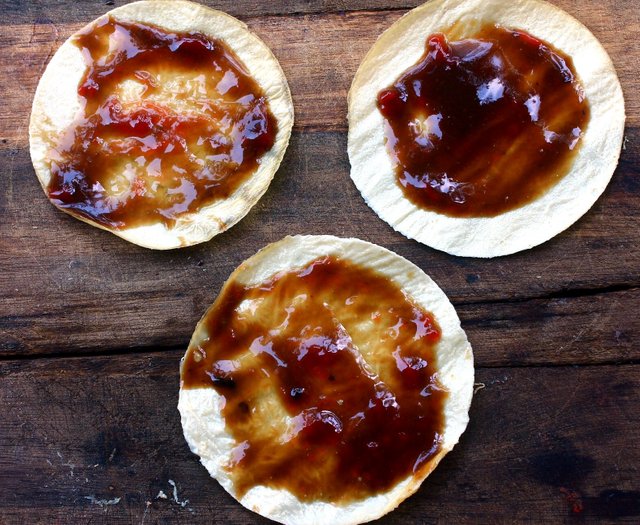 2. Place a piece of crispy skin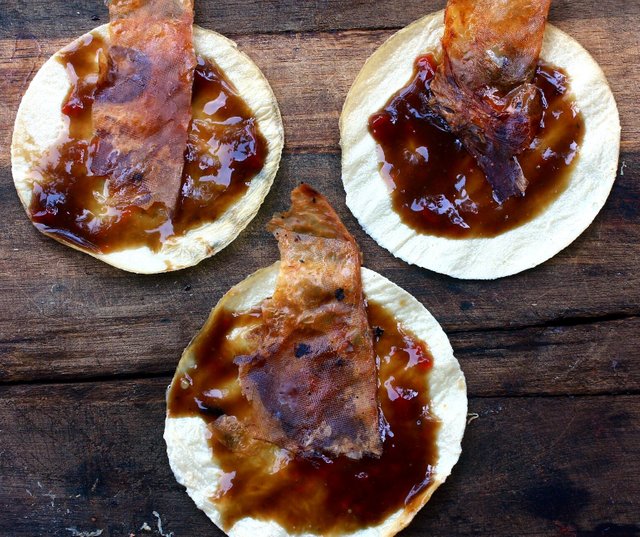 3. Place the cucumber, shredded braised pork, Spring onions neatly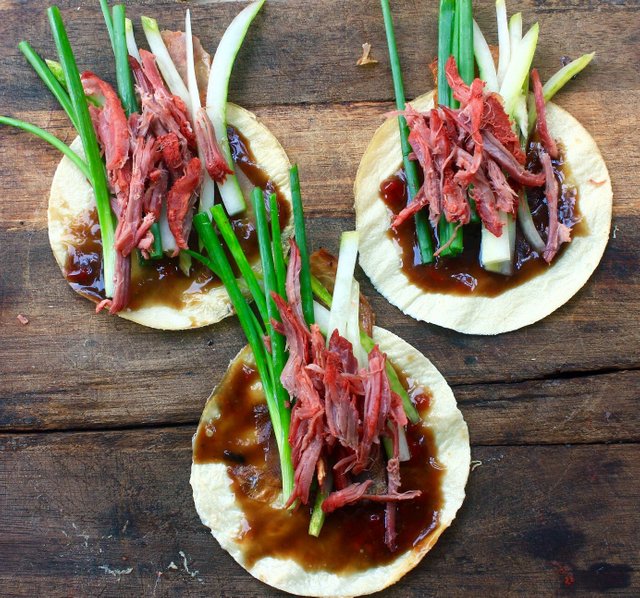 4. Then wrap it up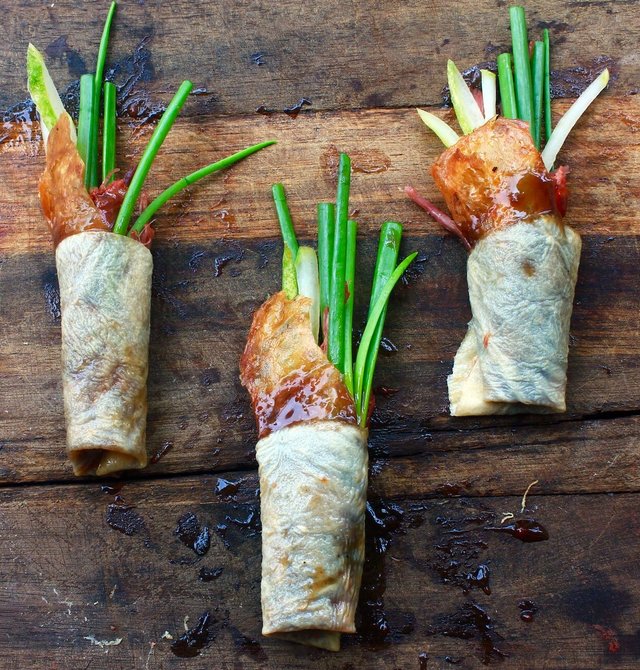 5. And last secure it by tying it with a strip of seaweed, and it's ready to be enjoyed!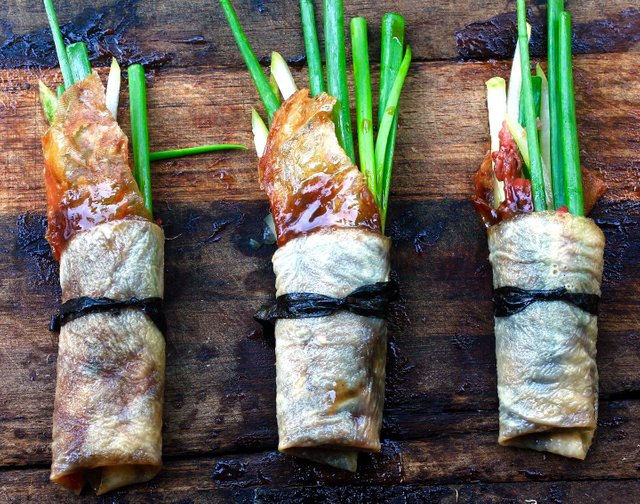 food porn time!!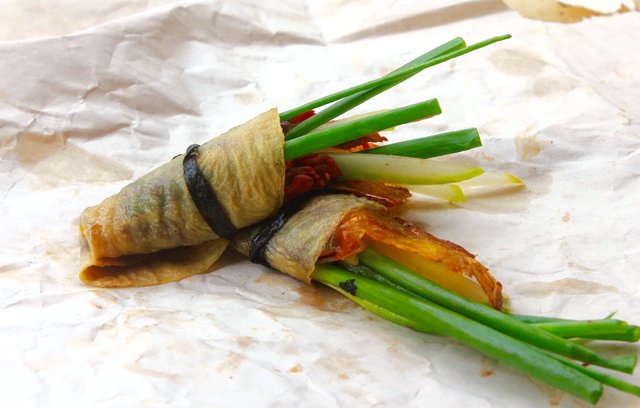 That all I have for now, hope you enjoyed it, cheers!!