---
Peanut Butter, Caffeine, and Steem - What more do you need?
I found this on Amazon and figured I had to try it out.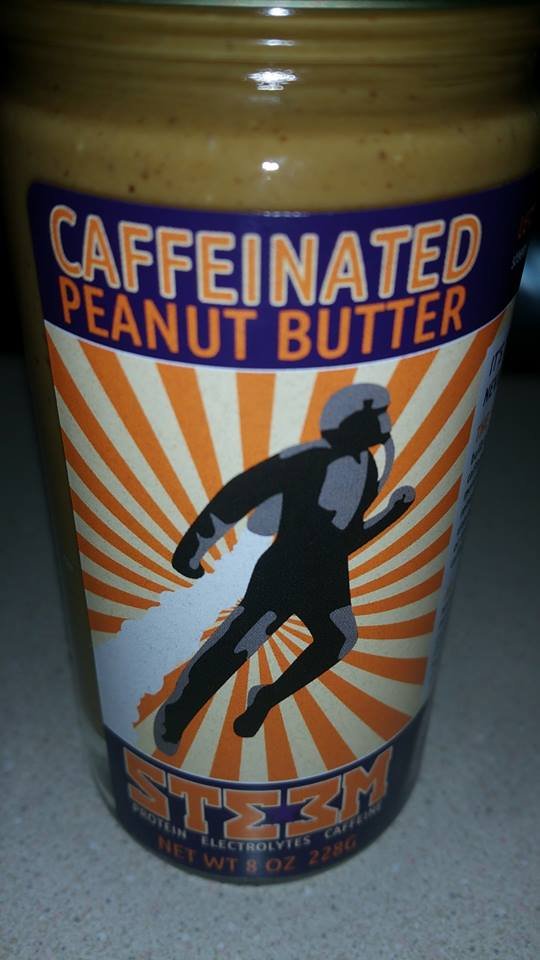 ---
Steem is all natural and has a nice mouth feel with a bit of a gritty texture, which I really liked since I prefer chunky peanut butter.  Steem is also a bit more salty than regular peanut butter, which helps to make it stand out in a PB&J.
I drink a lot of coffee, so I haven't particularly noticed the effects of the caffeine after eating it, but it's reassuring to know that it's there.
I got a kick out of reading the label.  At the bottom of the ingredients, there is a section that looks like something from Fallout:
+2 STR +3 END +2 INT +6 LCK
Those are some serious boosts!
It cost $12 for 2 bottles (8oz. each) from Amazon, which is pretty reasonable for a delicious peanut butter that is infused with caffeine.  It's also available directly from their site listed below.
Try it out and get some more Steem into your life!
---


@derekareith                  

                 @missjessica
Follow my SteemitPosts TwitterBot