It's been forever since I participated in Steemit's longest running and original photography contest run by @jamtaylor! The link to the latest challenge is here: SPC 52.
I saw this father carrying his son along with his little daughter while I was walking in Taipei Expo Park, and quickly took a snap with my 135mm lens. What motivated me to shoot this scene was the light and simple composition, although the scene was in color, I saw in black and white.
我當時在臺北花博公園看到這位爸爸抱著小男孩、與小女兒,立即用了我當下裝在相機上的135mm鏡頭拍了一張。吸引我拍攝這個畫面是當時的光及簡單的構圖,雖然場景是彩色的,我腦海裏看到的是黑白照。
Towards A Bright Future
邁向美好未來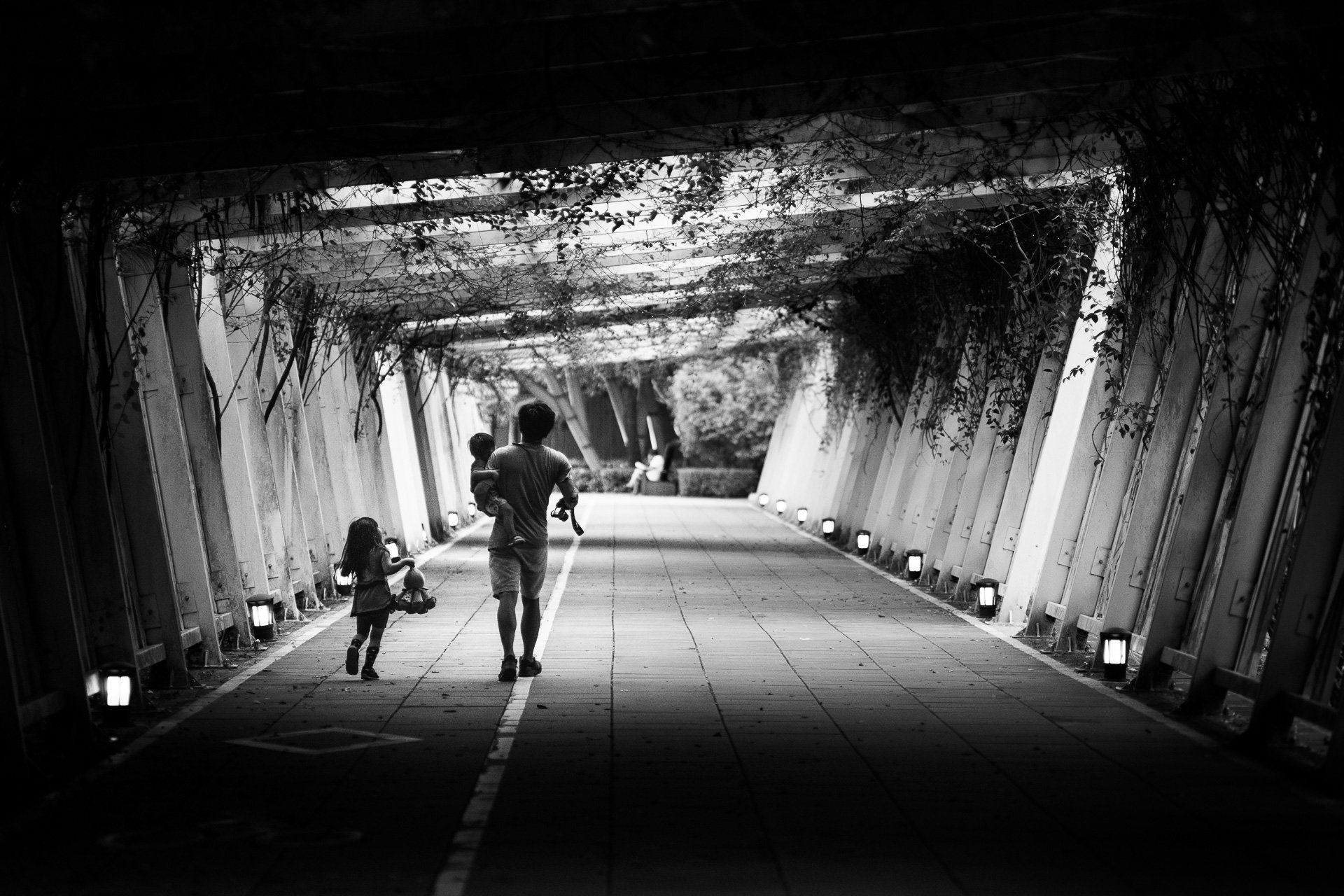 135mm, 1/200 s, f/2.5, ISO 1600
---
Original Un-edited Color Version 原始未經修圖版本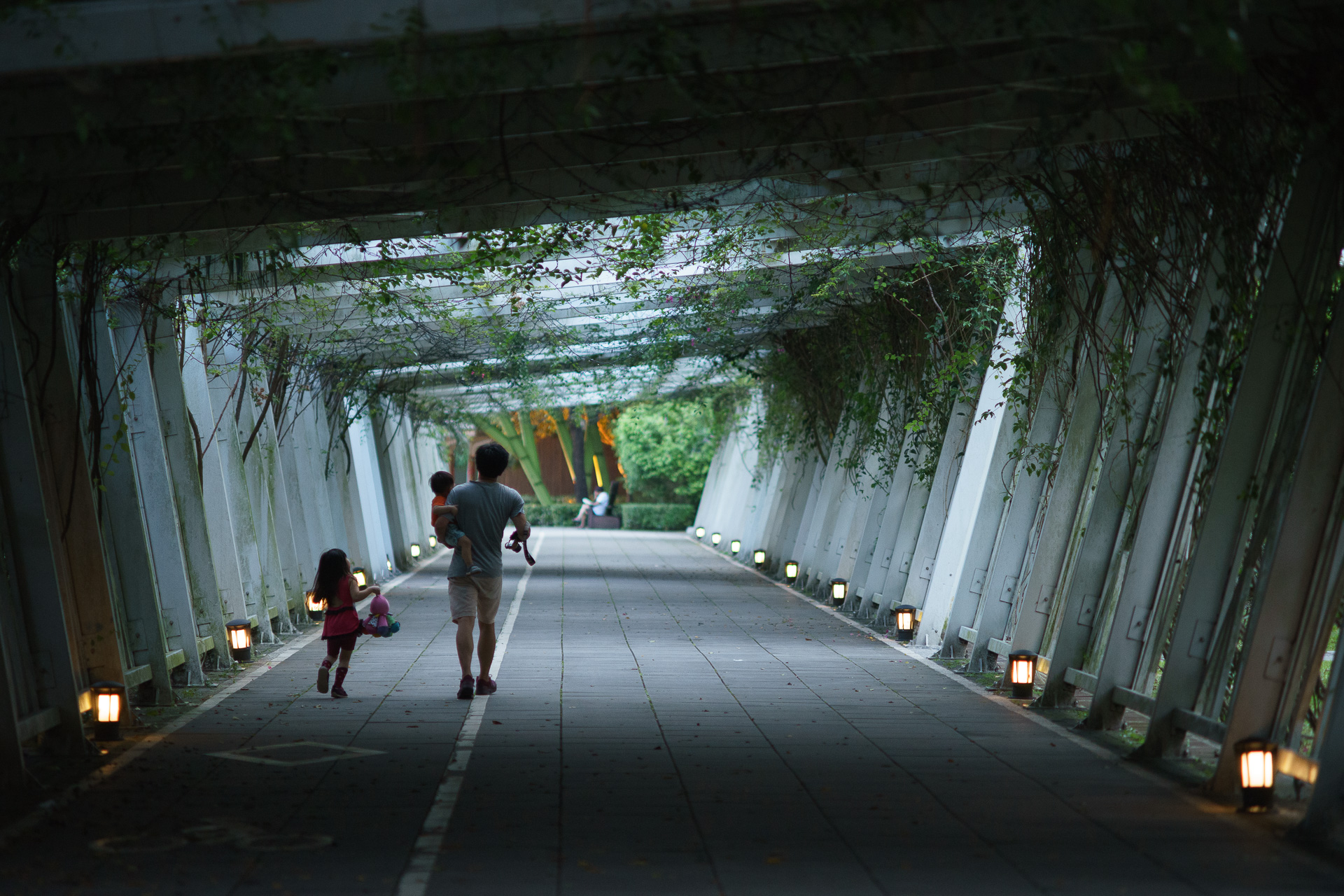 ---
Equipment Used / 使用攝影器材
Camera: Sony A7
Lens: Pentax Takumar 135mm f/2.5
Software: Adobe Lightroom

Hope you enjoyed this post! I strive hard to provide quality content :)
My goal is to share with this wonderful community my passion in photography, and hopefully contribute to the awesome inspirational content on Steemit.
I read and try to respond to all comments, and welcome any photography related questions and feedback!