Hey Steemians! I have decided to partake in this week's SteemitPhotoChallenge (#17 - Countryside)
Here is my second entry:
Volcano Photobomb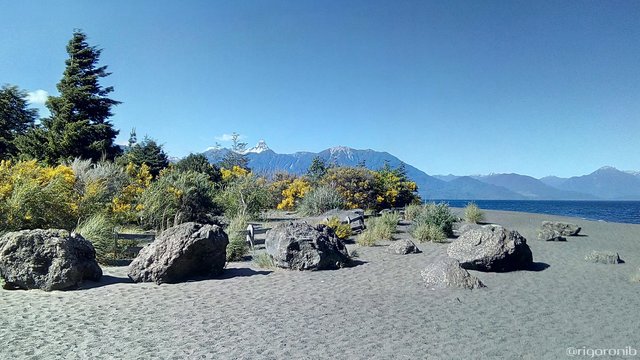 This picture was taken from THIS point in southern Chile on the shores of Lago Todo Los Santos.
I parked and ventured about 300 meters from the Petrohue Lodge and stood on the shore of All Saints Lake to take this picture and realized that the pesky volcano in the background decided to photobomb my shot...Oh well, I guess I will keep it there! haha
This photo was taken with the 8mp camera (set to HDR mode) on my Blu R1 HD cellphone. No editing was done, other than adding a watermark in the bottom right corner of the picture.
Alright guys, I hope you all enjoyed this original content! If you did, please feel free to upvote and follow! And as always, if you have questions or advice for me, please leave them in the comments.
Make sure to watch for tomorrow's Holi-art!