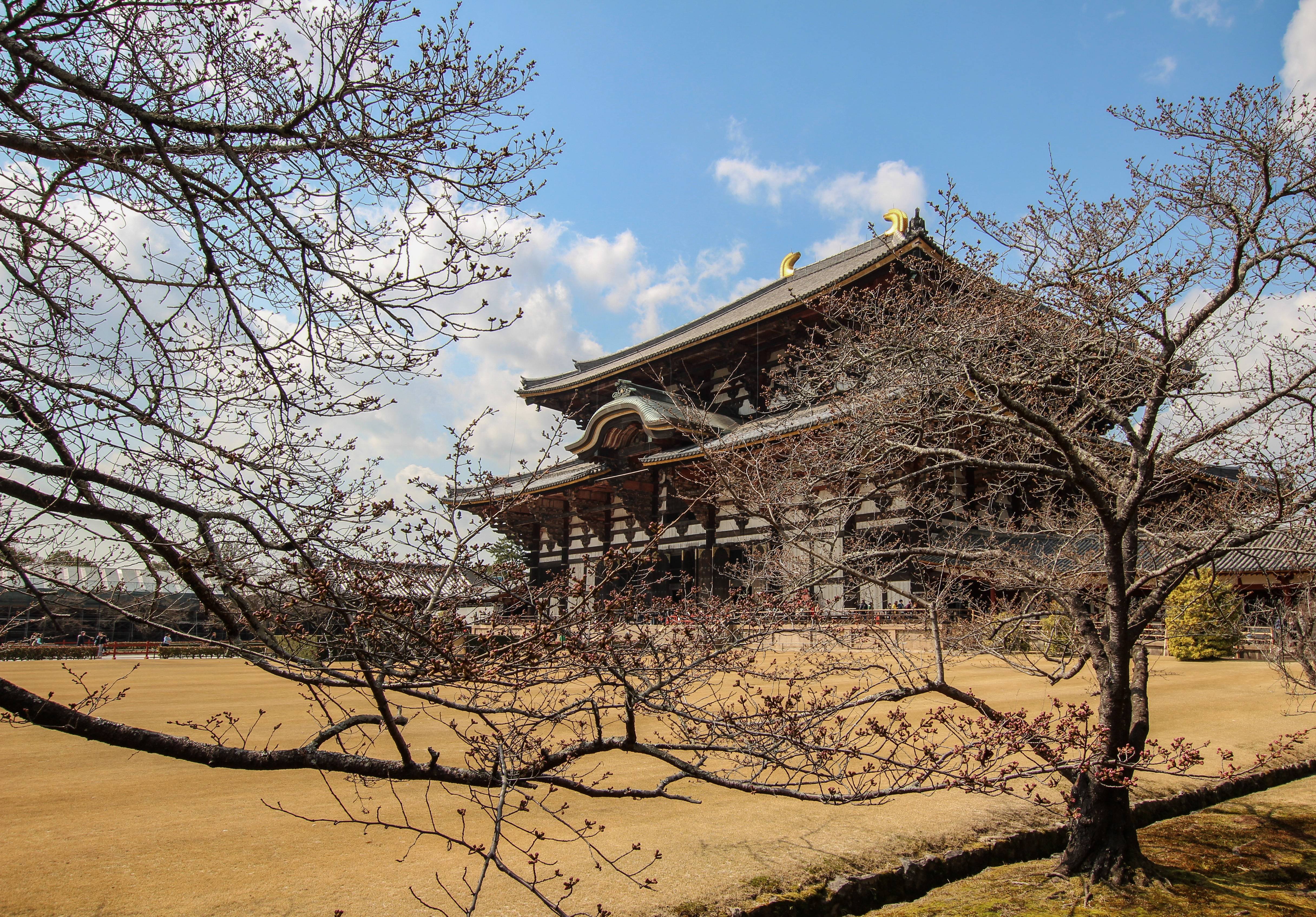 Todaiji
The Eastern Great Temple is one of the largest wooden structures in the world and held on to the title of Largest until 1998.
Wikipedia source
In the photo above is the main hall which houses a truly immense statue of the Buddha (14.98m tall, 28m across the shoulders) as well as several other deities. I particularly liked the framing of the cherry trees which are just about to bloom, a week or two later and they would be in full bloom, the temple would likely be absolutely packed with visitors too!
@jamtaylor's, the first such contest on steem Steemit Photo Challenge details and theme post
Come join the fun!