SteemitPhotoChallenge Entry - Mystery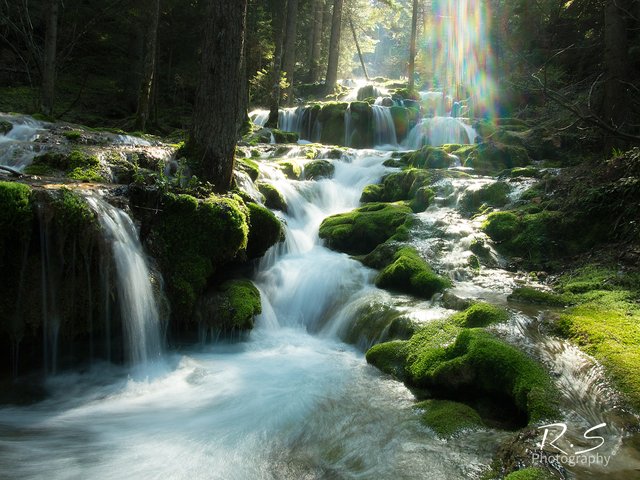 Light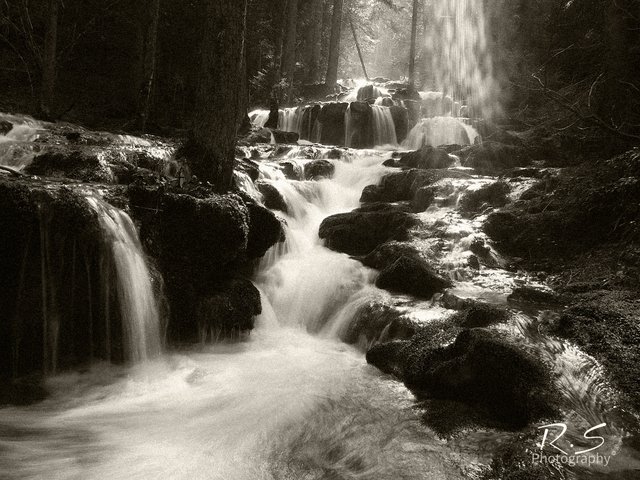 Analog look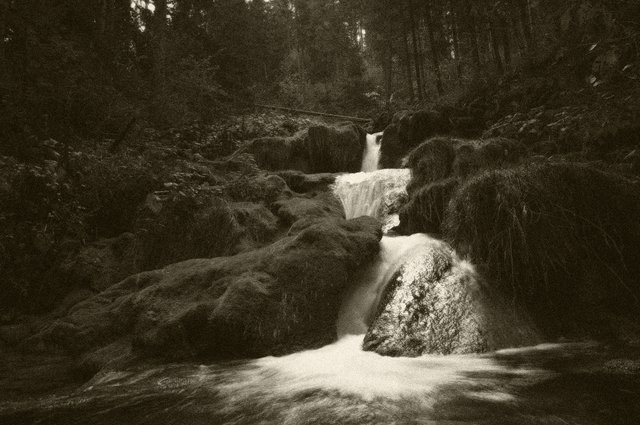 Somewhere in the forest
---
| Light | Olympus Pen-EPL3 | Zuiko 14-42mm f/3.5-5.6 |
| --- | --- | --- |
| Somewhere in the forest | Sony A57 | DT 3.5-5.6/18-55 Sam II |
---
Notes
The first image is taken,up following the river stream, luckily I had a tripod, so I made a bit longer exposure of 2 sec. if I recall correctly, to get that "milky" water look. But I took it on my Olympus Pen, it has a 3 inch screen with a poor lit glossy screen and no viewfinder so spotting that sun flare was impossible :/.
The second image was taken deep in the woods about 150 meters below the 1st image, I used some basic processing, adding some grain, converting to b/w with a slight brown tint and adding "dust". My attempt was to give it my personal take on the "Ansel Adams" look. I'm very satisfied with the result.
For the best view open the image in a new tab.
Who's your favorite and why? :)
---