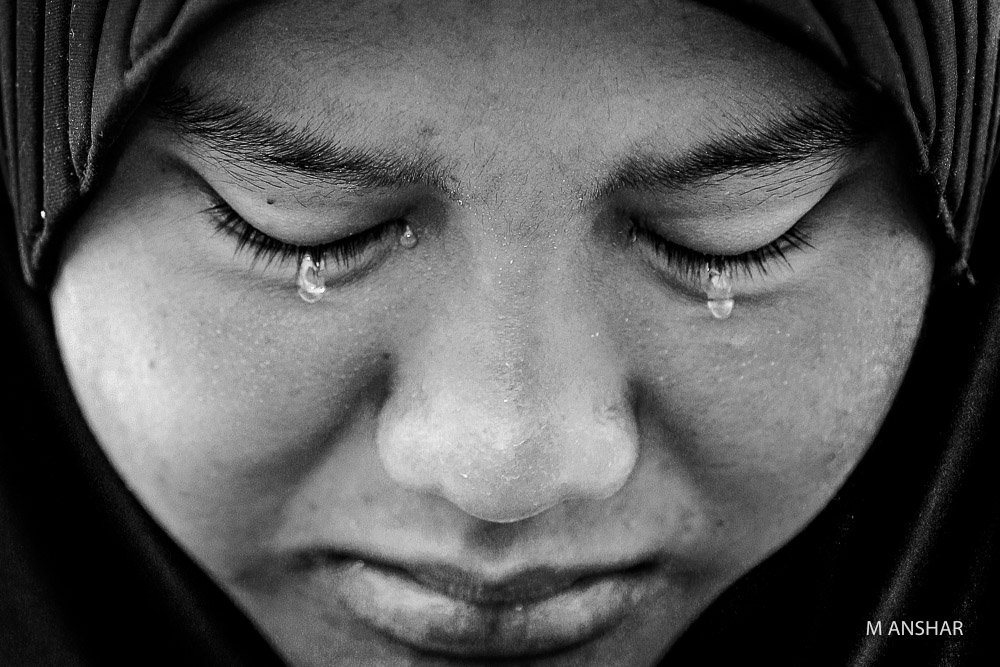 A woman cried during a pilgrimage to her family that was a tsunami victim at the mass grave of a tsunami victim in Ulee Lheue, Banda Aceh.
The Aceh tsunami occurred on December 26, 2014, when an earthquake of magnitude 9.1 to 9.3 on the Richter scale rocked the seabed in southwest Sumatra about 15-20 kilometers offshore.
UN Secretary Khofi Annan thats time, said the world's biggest disaster killed 115,000 people. While data from several other sources said the disaster has killed at least 230,000 people.
But now we are Acehnese people have risen, we never forget this big disaster, and very grateful to all countries that have helped us in 2004 ago.
I myself am a tsunami victim who has felt the loss of a wife and child who was 1 month old at the time.
This is my entry for #steemitphotochallenge with theme "Emotive Human Portrait" hosted by @jamtaylor and sponsored by @berniesanders
| | |
| --- | --- |
| Category | Portrait |
| Settings | 1/250sec at F 5,0 |
| Camera | Canon EOS 30D |
| Focal Lenght | 165mm |
| Location | Banda Aceh, Indonesia |
| Photographer | @manshar |
Thank you for visiting my photography blog. Regards