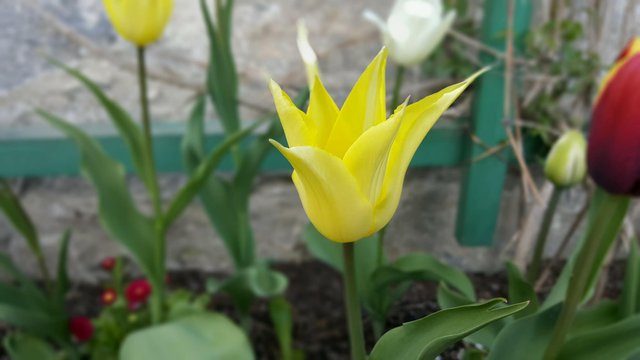 Excited to take part in this week's Steemit Photo Challenge hosted by @jamtaylor
The current theme is flowers and this is my very first entry.
The photo was captured in a Czech town called Český Krumlov with my Samsung Galaxy S6.
I look at this photo and I am thinking:
I love the simplicity.
We, humans, tend to overcomplicate things.
But look at this flower.
Isn't it beautiful in its simplicity?