Very photogenic and easy to work with bug. As long as you don't come too close or disturbed the leaves around ;)
I heard that they can be very stinky when threatened. Not that I know myself... thankfully :)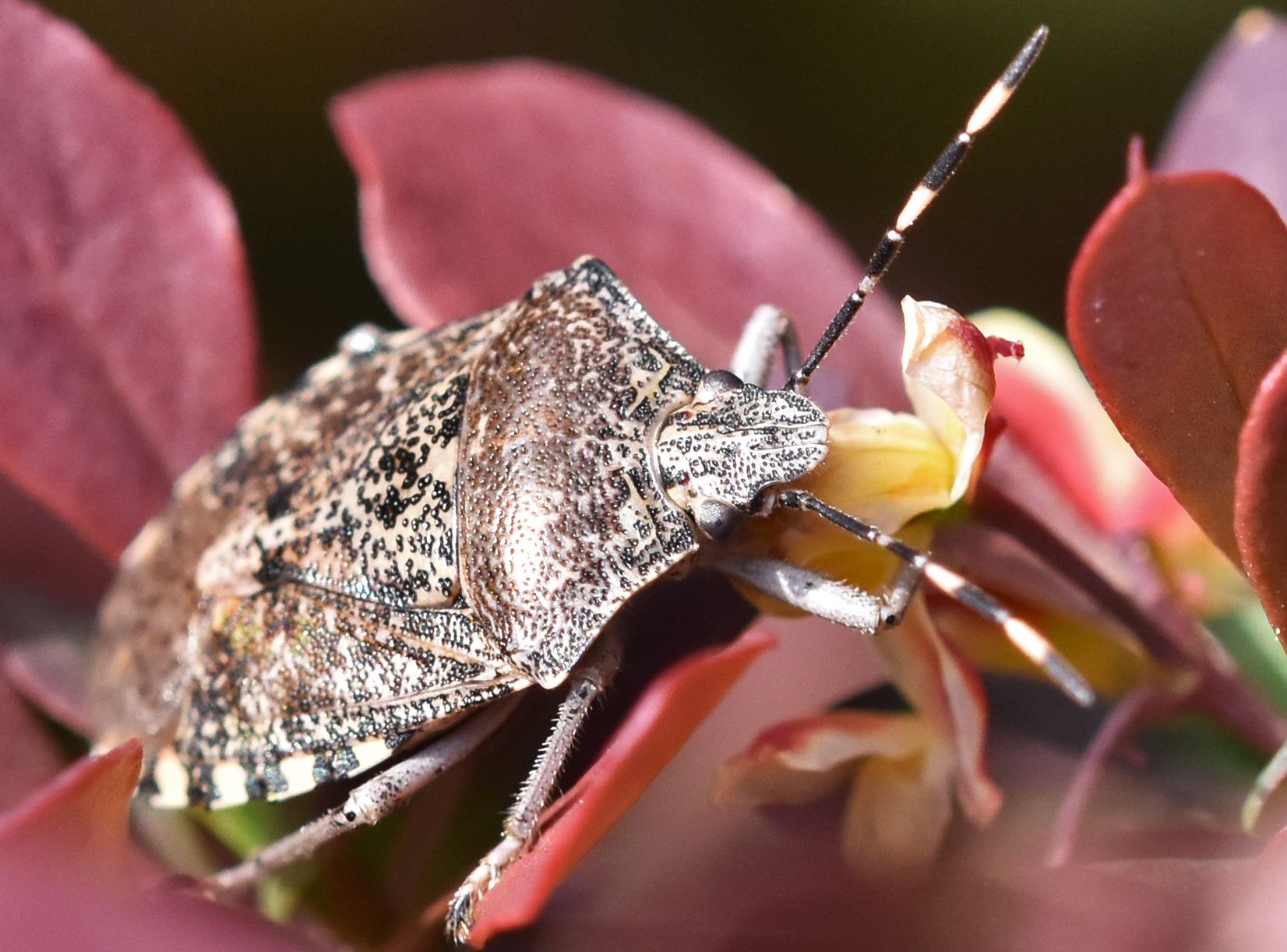 Nikon D5500 + Sigma 105 (f/8. 1/500, 105mm, ISO640)
This is Brown marmorated stink bug [Halyomorpha halys] I believe. Please correct me if yo know it.
I found it on a barberry bush in our garden. When it blooms is it full of insects and a great place to catch some macro shots. It also have those pretty dark reddish leaves that add to the background.
---
View all my posts
I only post my own photos.
---