This Divine Being was born at home in our bathtub.  
She made her entry into her daddy's arms.
Just feel how peaceful this child is, born into the arms of love!
These were the moments of her first breath on this planet.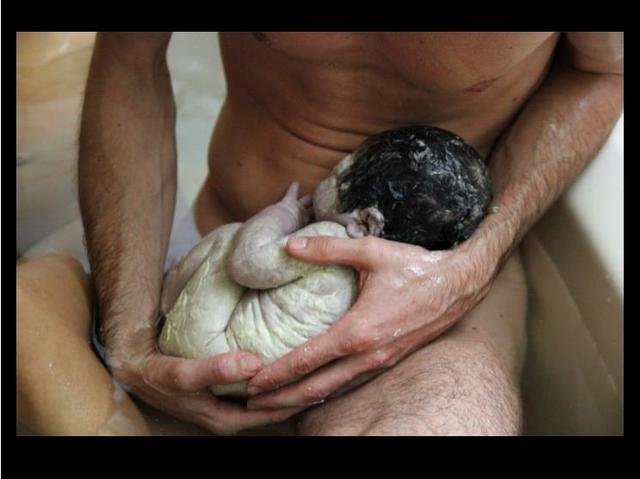 I'm so blessed to have been witness to such a miracle.
I perched with my camera along side the tub with this baby's older sister (then about 2) cradled in my arms, feeling her curious awareness and concern for her mother as she went through contractions in a warm bath with @quinneaker at her side.  QiQi would bury her face in my neck when it felt intense, and would get face to face with her mommy (@inokalrutz) between contractions receiving Inok's reassuring words of well-being.

As well as holding QiQi through these intense moments, I also held my camera, shooting hundreds of pictures of these indescribable times.  (Perhaps one day I will make a post about it all!)  With QiQi clinging on and wrapped in my warm embrace, we positioned ourselves to see and capture some astounding moments.

New life!!
Truly a miracle!
Taken with my Canon T2i
Tamron Lens