Steemit Photo Challenge #41: 1st Entry - Landscapes - "Darkness and Light"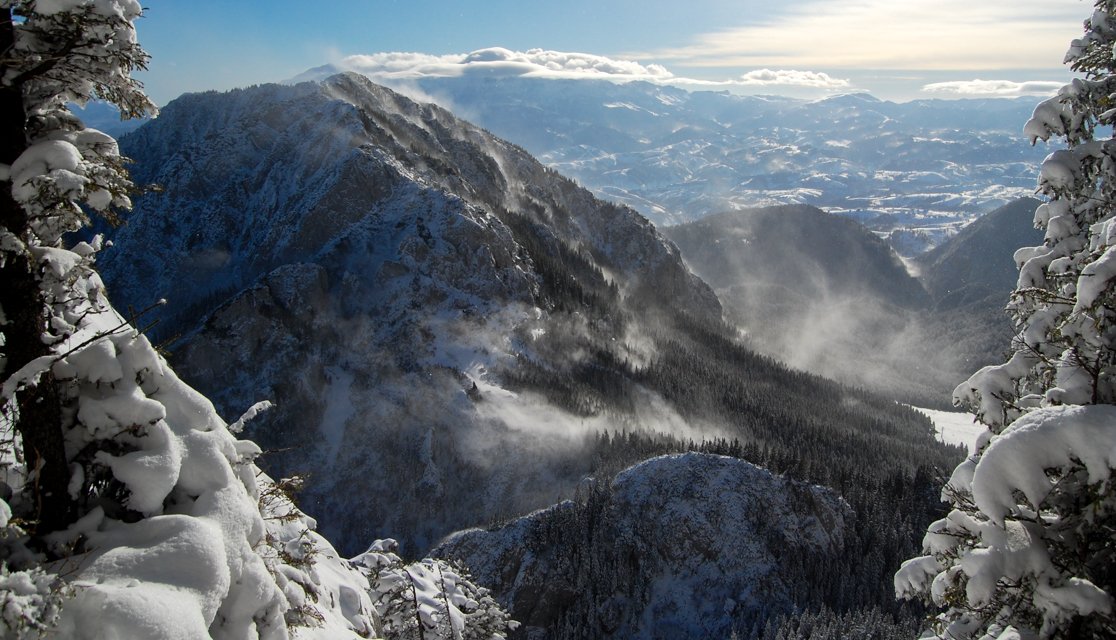 ---
This is from a winter climbing trip some time ago in the Piatra Craiului mountain range in Romania. Although the weather was great, soon after this shot was taken, me and my group of friends got to the ridge (something like 1800-2000m high at that point). Things went south really quick after and we had to plow through deep snow, 100-120km/h wind gusts along a thin ridge with visibility being about 0.2-3m, at -16 Celsius (God knows what with chill factor) for about 2 hours. Was frozen when we got to the bivouac type shelter. I might post a picture of me from when I got there. One of my eyes was frozen and was covered by ice (lost my goggles) and I had an icicle growing out of my chin.
Shot with: Nikon D40, Nikkor 18-55mm f/3.5-5.6G ED II, f/8, 1/1600 sec, 19 mm ISO 200.
As always, I hope you like it and follow me for more content like this! Oh, should I stick with mountains for the next entry?