"Devil In The Bush" AKA Nigella Damascena are among my favorite flowers to photograph.
---
This is my entry for this weeks Steemit Photo Challenge. Thanks to @jamtaylor for bringing back this fantastic challenge, and best of luck to everyone involved.
---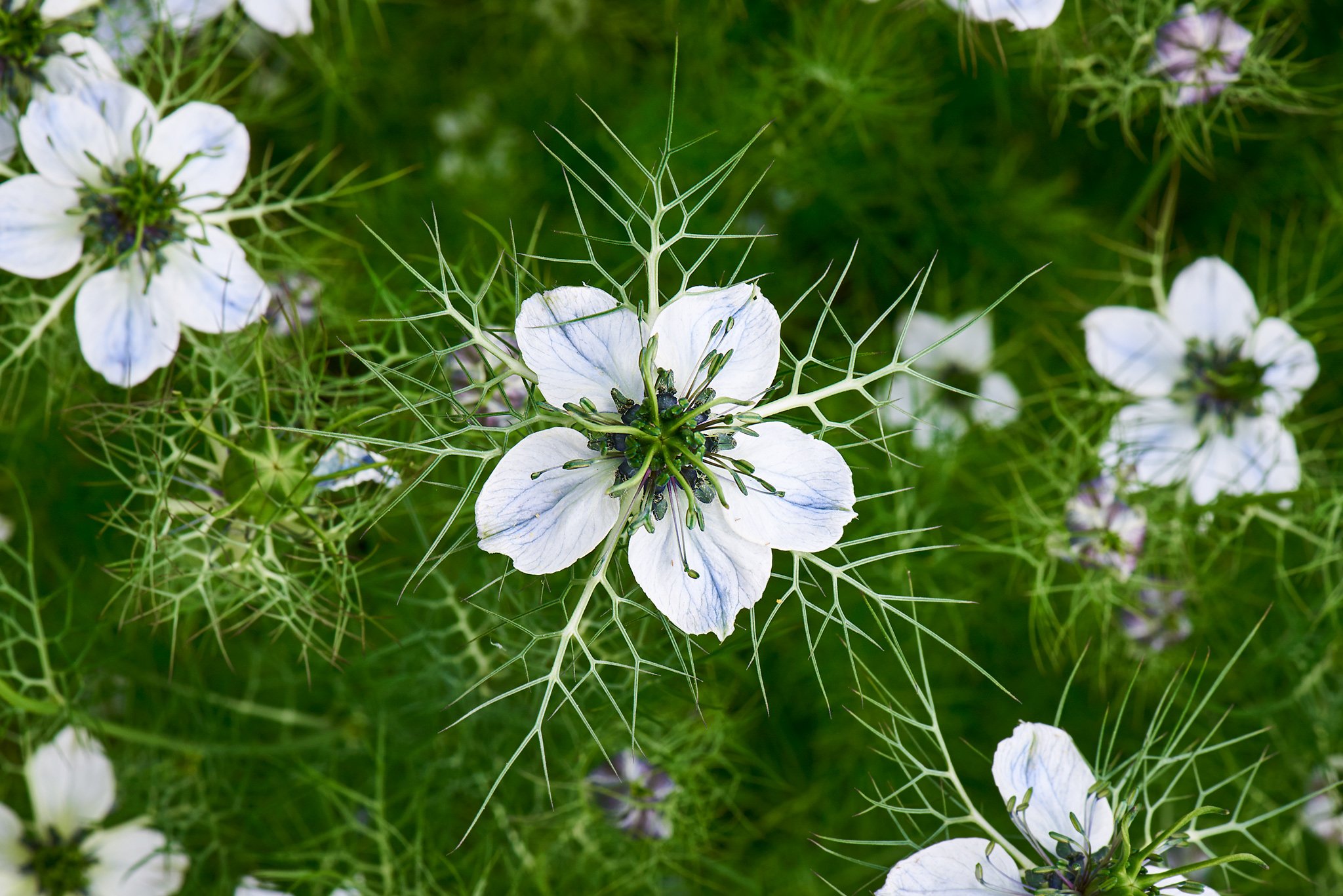 ---
I've photographed this patch a few times before, as you can see here but I keep coming back. I love the symmetry of these flowers, and the mixture of soft, delicate petals with the spiky surrounding foliage.
Nikon D750. Nikkor 105mm. Godox TT685.