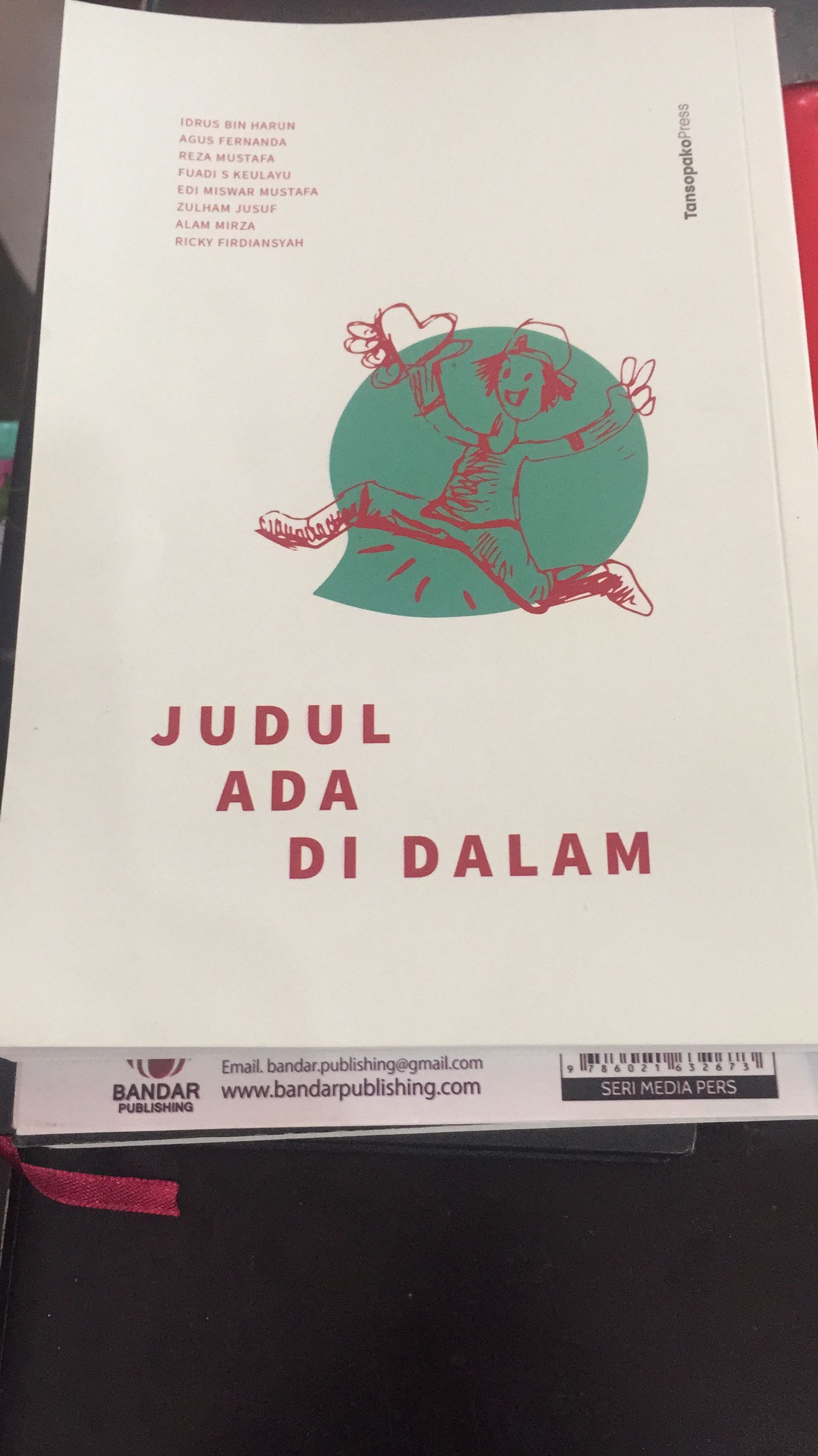 By Tabrani Yunis
Let see and please look at the cover of this book. What do you think? Do you think it is a book? How do you feel when you see this cover? Serious? Funny? Or what? Uhg, you do not need to answer. Just read the book.
Silakan lihat dan perhatikan cover buku ini. Apa pendapat anda? Apakah menurut anda ini sebuah buku? Bagaimana perasaan anda ketika melihat melihat cover ini? Serius? Lucu? Atau apa? Ah, tak perlu anda jawab. Baca sajalah bukunya.
I would like to say, the writer of this book could be crazy. Huff, crazy? Yes. Do you know why? Hmm, may be you do not know why, but I must know why? Just imagine, you are asked to find the title of the book. First, you are told that the title of the book is behind, I meant on the back.
You went to the back cover. Shit, the book then told you that the title is inside. Wow, it is really crazy, because the book makes you and I crazy. I believe that you will never find the title inside, except the sub title.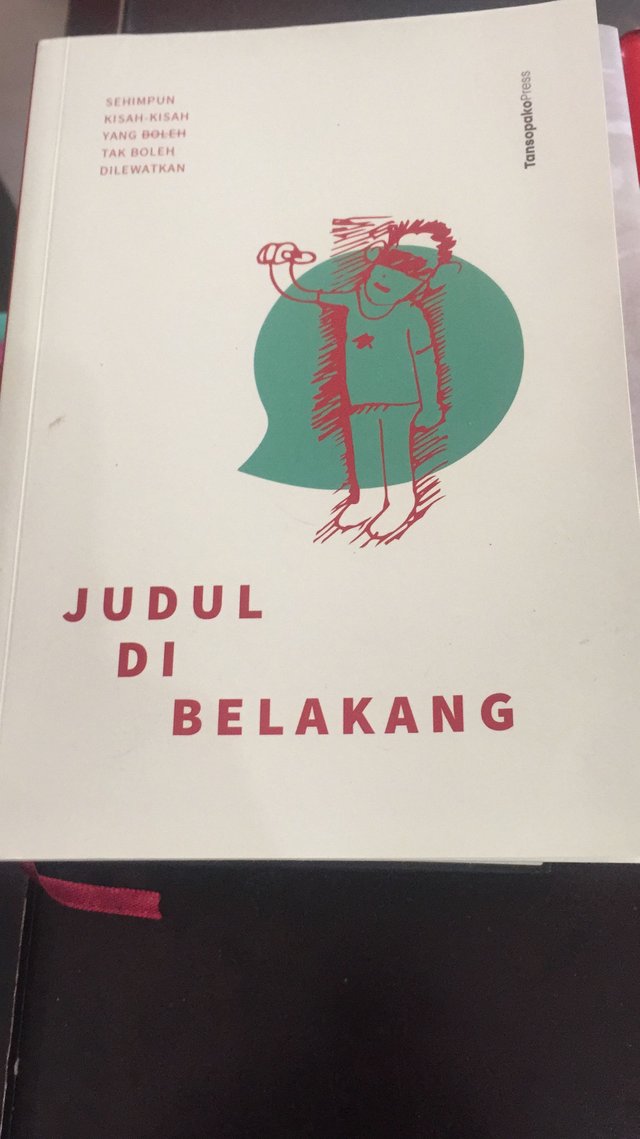 Saya ingin mengatakan bahwa penulis buku ini mungkin gila. Huff, gila? Ya. Anda tahu mengapa? Hmmm, mungkin anda tidak tahu mengapa, tapi saya harus tahu mengapa. Bayangkan saja, anda disuruh menemukan judul buku. Pertama anda diberi tahu bahwa judul buku ada di belakang. Anda pun menuju ke halaman belakang. Sialan, buku itu pun mengatakan bahwa judul buku ada di dalam . Wow, benar - benar gila. Karena buku ini membuat anda dan saya gila. Saya percaya bahwa anda tidak akan pernah menemukan judul buku di dalam, kecuali sub judul.
Don't you believe? Now hurry up. Please read it. Really, you will trust me. By reading all the sub titles, you will know who the writers of the book. It is a crazy idea, but it must be creative. Just imagine, they are steemians who have been waiting some interesting articles or essays. Really, the way they write also very interesting, funny and crazy.
Tidakkah anda percaya? Cepatlah. Silakan baca buku itu. Sungguh anda akan percaya saya. Dengan membaca semua sub judul, anda akan tahu siapa-siapa saja para penulisnya. Ini ide yang gila, tapi pasti kreatif. Bayangkan saja, mereka adalah para pegiat steemit yang telah menulis se jumlah tulisan artikel dan essay yang menarik. Sungguh, cara mereka menulis juga sangat menarik. jenaka dan gila.
Who are the writers? You may know them. If you do not know. Just come to the Kanot Bu University. If you do not know, just ask some steemians. You will get the address. If you go, don't forget to buy some funny t.shirts there.
Siapakah para penulisnya? Mungkin anda mengenal mereka. Bika tidak tahu, cukup datang ke Universitas Kanot B. Bila anda tidak tahu, cukup bertanya pada para pergiat steemit atau steemians. Anda akan menemukan alamatnya. Bila anda ke sana, jangan lupa beli beberap kaos lucu di sana.