DIY Ice Chalk For Preschoolers
While it's still winter here in the Southern Hemisphere, we have just gotten over a cold front and the days are warm and sunny once again – thank goodness! It's hard work keeping a pre-schooler entertained during the school holidays, especially when we are cooped up indoors due to cold weather. So, we took advantage of yesterday's pleasant afternoon and did a sensory and creative play activity.
I had prepared the activity a few days ago in the hopes that it would come to good use in a day or two, and so it did. I bring to you: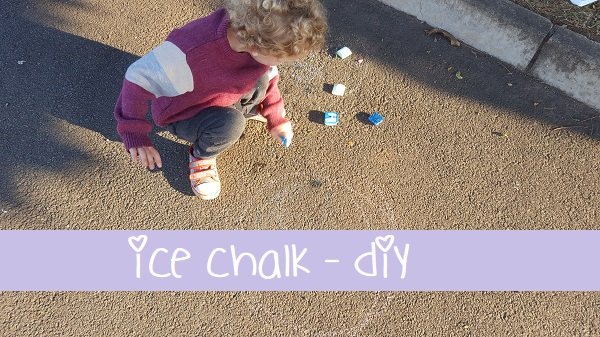 All images by @sweetpea
Ice Chalk 
Ice chalk is an adaption to sidewalk chalk, or chalk that is chunky enough to draw on roads and pavements with. This chalk allows kids to draw on items outdoors because it simply takes a hosing down or good rainfall to clean. Because it is iced, it is excellent for outdoor play on hot and sunny days. The blocks of ice allow the kids to practise their fine motors skills, creativity as well as sensory engagement.
To make your own ice chalk you will need the following ingredients, all of which are non-toxic and are suitable for toddler play too:
Corn Starch (Maizena)
Water
Food colouring
Ice trays or ice lolly makers
Preparation:
Mix one cup of corn starch with one cup of water and mix.
Pour your mixture into your ice tray and add a blob of food colouring to each cube. Mix it in thoroughly.
Put the ice tray into the freezer until your blocks are frozen.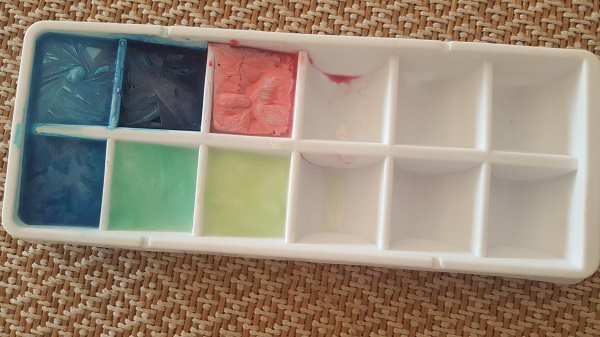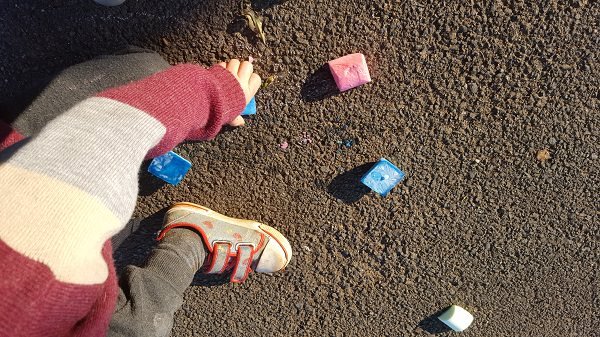 And there you have it, your very own ice chalk! Crack the tray and empty out your new drawing utensils. Some kids (like my son) love holding and playing with ice but if you find to be too cold for your little one, you could use lolly sticks so that your kids can hold the stick instead of directly holding the frozen ice chalk. 
You can use this ice chalk to draw on roads and sidewalks, chalk boards and even black or dark paper! It's an excellent activity to keep little ones busy at preschool or it can be done at home as a special bonding activity with your little ones. My son spent a good half an hour pottering around with his chalk drawing on everything from the road to the grass and trees.
(bringing you original content)

Join us @steemitbloggers
Animation By @zord189