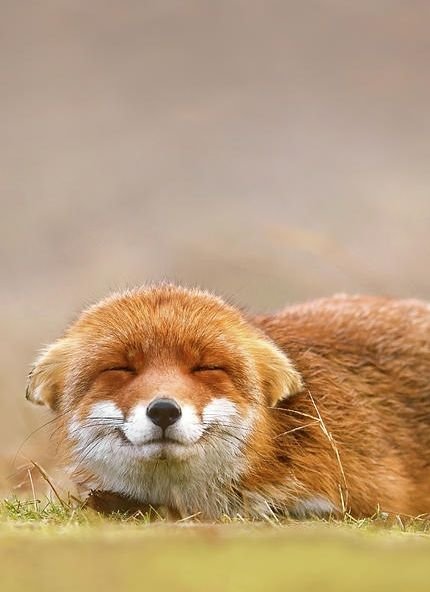 This is Eugene the very happy fox... But Eugene wasn't always happy. He lived with his mother in a hole under a tree and he had to eat chicken... He didn't like it under the tree and he didn't like chicken!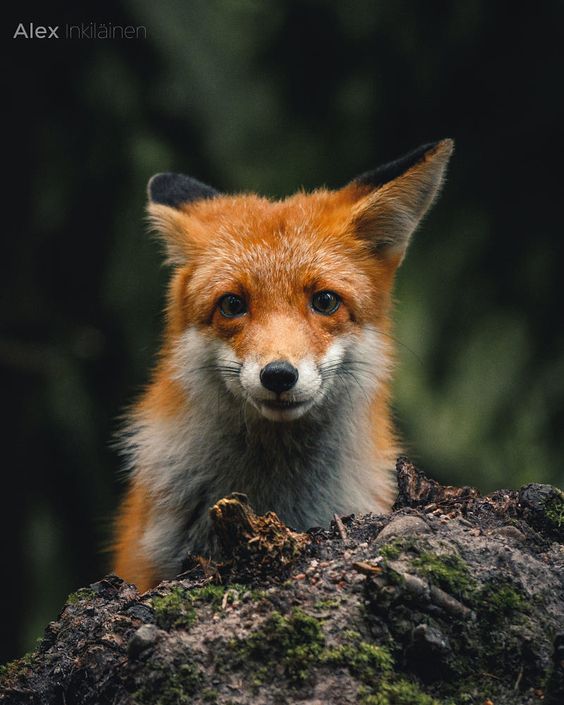 Everyday Eugene's mother would send him out to watch for the chickens to come out... Then she would go hunting...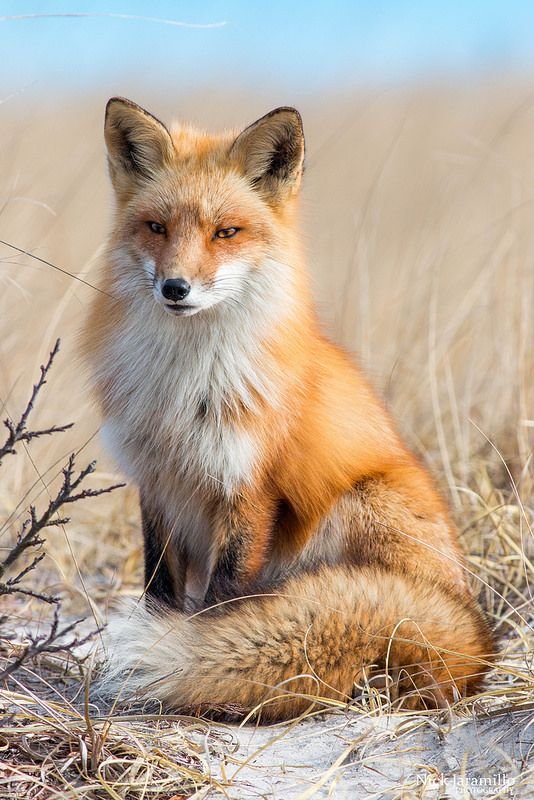 Eugene didn't like it when his mother went after the chickens... he liked to hang around with his friend Angelo- the farm dog...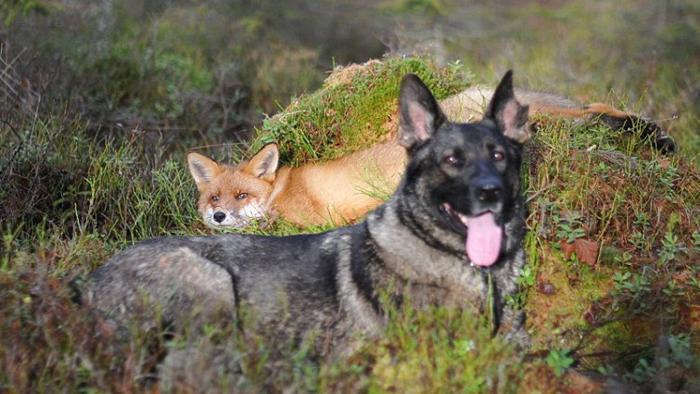 Angelo was nice... He would share his food with Eugene and Eugene liked this a lot. He also let Eugene sleep in his big doghouse where it was warm and soft. So when Eugene saw his mother coming for the chickens- he ran out after them yipping to scare them away. When the farmer saw this he let Eugene stay on the farm and help Angelo protect the chickens.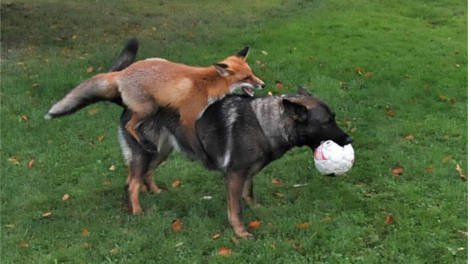 Eugene and Angelo would play and play...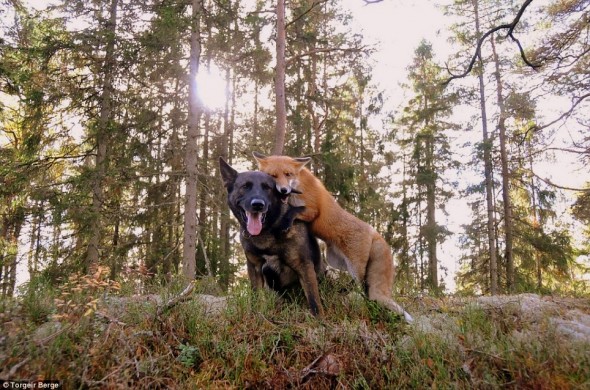 And so there Eugene stayed... Best friends forever and ever!!!
All Images courtesy Pinterest
GIF by @papa-pepper