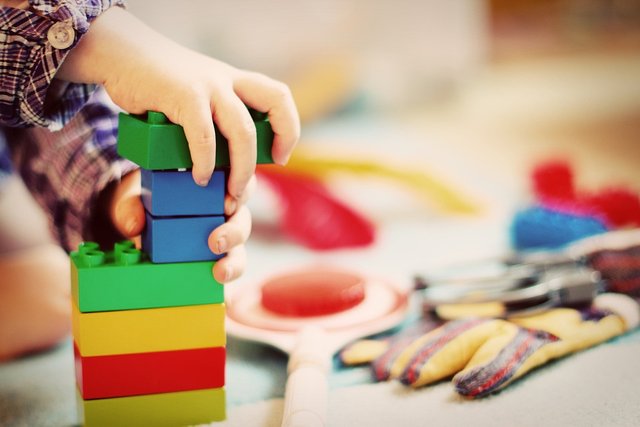 image source
What do you know about color? I still remember when I used to teach children to view panoramas. In this life, Wara is a symbol that can be used to teach things that are around our environment. Thus it is very important for teachers and parents to introduce colors to children from an early age.
Indirectly teaches children to recognize color is a basic learning in improving visual development and recording of brain memory in children. It is also a way that will improve children's intellectual quality from an early age. I also found a fact in an article, nearly 75% of children's intellectual development comes from visual.
This makes it the basis for us to educate children to recognize colors. The process of capturing objects captured by the child's sense of sight will be transferred and recorded in the brain. That is what is meant by the process of visualization that occurs in children. The process of color recognition in children can be done in stages.
In the age of a toddler usually children will recognize differences and similarities in form, size in an object. In a study conducted by Dr. Nikki Pittchord also revealed that at first the child would recognize basic colors like red, white, black, orange and green . However, it will take a long time for the child to get to know various types of colors.
Introducing color to children will be able to teach discipline to children. Applying discipline using color objects can be done in a way that is fun and able to make children feel happy. For example, there are certain rules for children to be allowed and not to do their activities in the room circled by colored objects.
The combination found in objects with different colors will also hone the aesthetic taste. Images such as scenery and photos with various colors will provide a process for transferring the art soul to the child. That of course will be blown away if the learning process of parents and teachers applies the right way.
The learning process of introducing color to children is a very easy and enjoyable education. Introducing various colors to children will of course make it easier for children to recognize different types of colors. Following this is a way that parents and teachers can do to introduce color to children.
1. Do this learning in a more effective and enjoyable way. In the early stages, children are first taught to recognize primary colors such as red, green and yellow. Knowing the basic colors will slowly hone the child's horizon to get to know other types of colors. The most important thing when teaching color to children is to apply a patient and loving attitude.
---
2. Introducing colors to children can be done by manipulation, for example, red is introduced using apples. At this stage allow the child to see and hold the object. The next way to manipulate can also be done by singing children's songs that mention colors and objects. Show objects that match the theme of the song in order to stimulate the process of remembering the child. Besides that, introducing color can also be done through the clothes he is wearing.
---
3. Another method that can be an option for parents is to play games. For example, mention the type of object that has been seen. Give children the opportunity to try to guess the color of the object in question. This method can also be done by guessing colors. Provide several balls by sharing colors in their playroom. Give the child the task to take one of the balls with a certain color, for example red or blue.
---
4. Introducing colors to children can also be done through spectacle. Choose one of the shows on YouTube that introduces children about color. Usually there is a special channel on youtube that shows various colors to children. In this learning the child will introduce colors through objects such as cars, bicycles, and other objects. Besides being able to recognize the color of the child will also recognize the types of objects that exist in the show.
---
Get to know slowly the level of intellectual quality possessed by children. If the methods that have been taught are considered very difficult for children to understand. Then you can replace it with a more effective pattern. Sometimes there are children who are easier to understand colors visually so there are also children who are more familiar with listening. The learning style that is determined will have an impact on the child's development process.
---
---
[INDONESIA]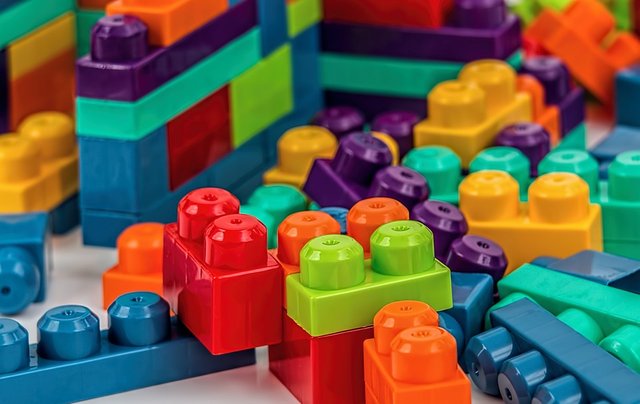 image source
Apa yang Anda ketahui tentang warna?. Saya masih ingat ketika dulu mengajarkan anak-anak untuk meggambar panorama. Di dalam hidup ini wara merupaka salah satu simbol yang dapat digunakan untuk megajarkan sesuatu hal yang ada di sekitar lingkungan hidup kita. Dengan demikian sangat penting bagi guru dan orang tua untuk mengenalkan warna kepada anak-anak sejak dini.
Secara tidak langsung mengajarkan anak untuk mengenal warna adalah pembelajaran dasar dalam meningkatka perkembangan visual dan rekaman memori otak pada anak. Itu juga merupakan cara yang akan dapat meningkatkan kualitas intelektual anak sejak dini. Saya juga menemukan sebuah fakta dalam sebuah artikel, hampir sekitar 75% perkembangan intelektual anak bersumber dari visual.
Hal ini menjadikan dasar bagi kita untuk melakukan edukasi kepada anak-anak untuk mengenal warna. Proses penangkapan objek yang ditangkap oleh indera penglihat anak akan ditransfer dan direkam di dalam otak. Itulah yag dimaksudkan dengan proses visualisasi yang terjadi pada anak. Proses pengenalan warna pada anak bisa dilakukan secara bertahap.
Dalam usia yang masih balita biasanya anak akan mengenal perbedaan dan persamaan bentuk, ukuran pada suatu objek. Dalam suatu penelitian yang dilakukan oleh Dr. Nikki Pittchord juga mengungkapkan bahwa pada awalnya anak akan mengenal warna-warna dasar seperti merah, putih, hitam, orange, dan hijau. Meskipun demikian, akan dibutuhkan waktu yang cukup lama agar anak dapat mengenal berbagai jenis warna.
Mengenalkan warna kepada anak akan dapat mengajarkan disiplin pada anak. Menerapkan disiplin menggunakan objek warna dapat dilakukan dengan cara yang menyenangkan dan mampu membuat anak merasa gembira. Misalnya saja, ada aturan-aturan tertentu bagi anak untuk boleh dan tidak melakukan aktivitasnya di dalam kamar dengan dilingkari oleh objek yang berwarna.
Perpaduan yang terdapat pada objek dengan warna-warna yang berbeda juga akan mengasah rasa estetikanya. Gambar-gambar seperti pemandangan dan foto dengan berebagai corak warna akan memberikan proses untuk mentrasferkan jiwa seni kepada anak. Hal itu tentu saja akan tercepai bila pada proses pembelajaran orang tua dan guru menerapkan cara yang benar.
Proses pembelajaran mengenalkan warna kepada anak adalah pendidikan yang sangat mudah dan menyenangkan. Mengenalkan berbagai warna kepada anak akan tentu saja akan membuat anak akan lebih mudah untuk mengenal berbagai jenis warna. Berikuti ini merupakan cara yang bisa dilakukan oleh orang tua dan guru untuk mengenalkan warna pada anak.
1. Lakukanlah pembelajaran ini dengan cara yang lebih efektif dan menyenangkan. Pada tahapan awal anak-anak terlebih dahulu diajarkan untuk mengenal warna-warna primer seperti merah, hijau dan kuning. Degan mengenal warna-warna dasar secara perlahan akan mengasah cakrawala anak untuk dapat mengenal jenis warna yang lain. Yang paling penting saat mengajarkan warna kepada anak adalah menerapkan sikap sabar dan penuh kasih sayang.
---
2. Mengenalkan warna kepada anak bisa di lakukan dengan manipulasi, misalnya warna merah dikenalkan menggunakan buah apel. Pada tahap ini biarkan anak untuk melihat dan memegang objek tersebut. Berikutnya cara manupulasi juga bisa dilakukan dengan menyanyikan lagu-lagu anak yang menyebutkan tentang warna dan benda. Tunjukkanlah objek-objek yang sesuai dengan tema lagu agar dapat merangsang proses mengingat pada anak. Selain itu mengenalkan warna juga bisa dilakukan melalui pakaian yang sedang dia pakai.
---
3. Cara lain yang bisa menjadi pilihan bagi orang tua adalah dengan melakukan permaianan. Misalnya menyebutkan jenis objek yang pernah dilihat. Berikan kesempatan kepada anak untuk mencoba menebak warna dari objek yang dimaksudkan. Cara ini bisa juga dilakukan dengan permainan menebak warna. Sediakan beberapa bola dengan berbagi warna di ruang bermain mereka. Berikan tugas kepada anak untuk mengambil salah satu bola dengan warna tertentu, misalnya warna merah atau biru.
---
4. Mengenalkan warna kepada anak juga bisa dilakukan melalui tontonan. Pilihlah salah satu tontonan yang ada di youtube yang mengenalkan anak tentang warna. Biasanya ada chanel khusus di youtube yang menayangkan tentang beragam warna kepada anak. Dalam pembelajaran ini anak akan mengenalkan warna melalui objek seperti mobil, sepeda, dan benda-benda lain. Selain mampu mengenal warna anak juga akan mengenal jenis benda-benda yang ada pada tayangan tersebut.
---
Kenali perlahan-lahan tingkat kualitas intelektual yang dimiliki oleh anak. Jika cara-cara yang telah diajarkan dirasa sangat sulit untuk dipahami oleh anak. Maka anda bisa menggantikannya dengan pola yang lebih efektif. Terkadang ada anak yang lebih mudah memahami warna secara visual maka da ada juga anak yang lebih mengenal dengan cara mendengarkan. Gaya belajar yang ditentukan akan mempunyai dampak terhadap proses perkembangan anak.
---
Posted from my blog with SteemPress : http://ponpase.com/2018/10/16/learning-process-introducing-colors-to-children/
---
**********
Thanks to : @rok-sivante
**********
The Youth Steem Indonesians Community : @pojan, @adilvakhri, @bangmimi
https://steemit.com/~witnesses
---
---
By : @ponpase | From Indonesia
For : Science, Life, Spirituality, Inspiration, Nature, Philosophy.
---
If you like sevenfingers in giving a curate you can also follow sevenfingers CURATION TRAIL Here
---
"Thank You"


---

---

---
---