Not everyone is a bike lover and not everyone is a dog lover but when I found this it just made me smile and happy.
I am a dog lover and have one just like this.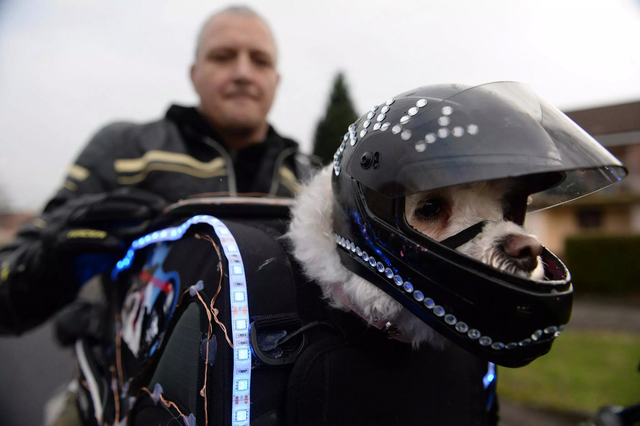 They are such lovable dogs and it is hard to ignore the wishes of these little dogs.
Children should grow up with an animal because it will teach them to care for someone else not just themselves.
I found this so funny and so incredible that someone could do so much trouble to take their dog with them.
They have a way of just making you feel as if you are important to them.
This little one was getting in a hurry as he knew just what was coming.
Today I wanted to write a fun story and to me this is one of the best that I found.
I truly hope you enjoy it as much as I did and have a wonderful day from me here at the Wild Coast.