How to create the habit of reading books in children
We all know how important it is for the intellectual development of children to acquire the habit of reading. Therefore, starting from the basis that all children imitate the behavior of their parents, if the parents are fans of reading, the little ones will end up stinging the bug of the book. A good way to initiate children in reading is through stories.
Currently, there are a multitude of different stories or fables: some come with stickers, others are coloring or bring unfolding. It is important that the child choose the book he likes so that he has an interest in reading it.
Avoid that he does it against his will, because it is possible that this activity produces in him the opposite effect. We show you some guidelines you can follow to create the habit of reading books in children.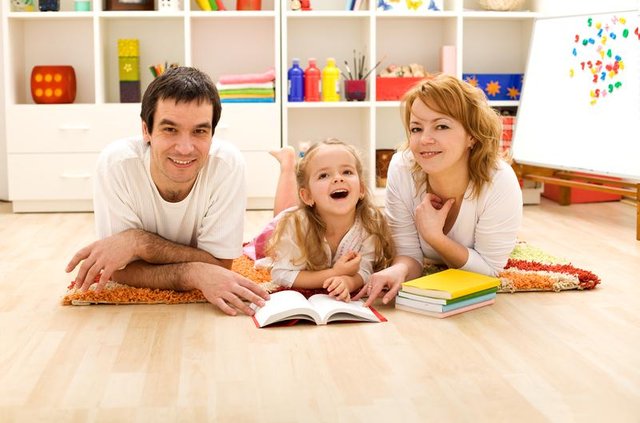 image
Ways to create the habit of reading books in children
The great difficulty in motivating the child in reading lies in the lack of knowledge that many parents have, when it comes to placing their child on this path. Interest in reading can be suggested to the child in a simple, spontaneous and lasting, if your child begins to have contact with books from an early age, before even learning to read.
If the children are familiar with the books, according to some research, they will be more prepared to be successful in the studies. The act of reading or simply flipping through a book will stimulate children's intelligence, imagination and creativity. Start today to build that daily habit so enriching for him and make your home a great library. Motivate your children to read!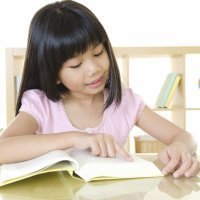 image
Tips to encourage reading in children
Preach by example. To begin, it is necessary that your child see you, whenever possible, with a book in hand. Children will be more interested in reading a book if they see that this habit is present in their environment. Think that children love to copy and imitate as a way of learning. If they notice that you like to read and treat books with care and respect, they will probably do the same.



image

Encourages contact with the book. It is necessary to be convinced that reading should be used as a form of entertainment rather than as an obligation. Books should not be introduced into the child's everyday environment only when they start school or are learning to read. The contact with the books must begin before.



image

Stimulate your senses. When the baby is able to sit firm on the floor or in the crib, offer her books to handle. Buy her educational stories, she'll love it! There are small and curious books in the market made with cloth, and even with plastic material, indicated for the game at bath time.
The secret at this age is to make the baby see the book as a toy, with which he can learn, grow older, discover, create fantasies, and hear many interesting and charming stories. At first, try to give preference to picture books, with few words, and have your child touch it, stroke it and smell it. There are books that contain sounds, pieces of wool and other materials for babies to enjoy with touch. There are also smells!



image

Read it out loud. When he is older, the ideal is to read him out loud, always following the stories of the book. Spend some time every day to share with your children the pleasure of reading a story, away from the distractions of television. It starts with traditional, classic stories, but fundamentally chooses books that you like. If a book is boring, forget it and find another one that is more interesting.



image

Take him to the library. When your child can be quiet in a closed place, take him to visit a library. Thus, the child will have the opportunity to become familiar with the books, learn to manage them and will be building a friendship and a relationship with reading. You will want to return many times to choose the book you want.



image

Give her books. Another way to stimulate the child's interest in books is to turn a book into a prize. Sometimes you have to reward your child for something important, give him a book about his favorite subject.

Encourage him to participate in the reading. When you finish reading the story, ask him to tell you what happened to a character, or even encourage your child to guess what will happen at the end. Take the opportunity to comment on good and bad situations, and compare a fragment of the story with their experiences, asking questions such as: "What would you do instead? What did the same thing happen to us one day?"

Enrich your library. When you feel that your child is already interested in stories, get involved with the plot, identify with the characters, start participating and imagine different endings, do not stop surprising him with new stories. It is advisable to continue this custom, always supplying your home with new books and magazines.



image
<Reference:
https://www.guiainfantil.com/libros/Lectura/habitoleer.htm
---