It use to be that the best Christmas present was something homemade and personal.
I miss teaching the little ones during the holidays because we had so much fun making home-made gifts for them to take home. It was part of their "Hands-on-Learning" experiences. And I just enjoyed it!
I can't wait to be a grandma so I can teach my little ones about Christmas and make home-made gifts with them.
Here's one I saw on Facebook. I took to google and found this link for another recipe and fun ornament and this one has glitter!
Check this one out too!
http://fromabcstoacts.com/hand-print-santa-ornament
There are several posts for this Christmas craft with recipes but this one is simple and reminds me of the good old days.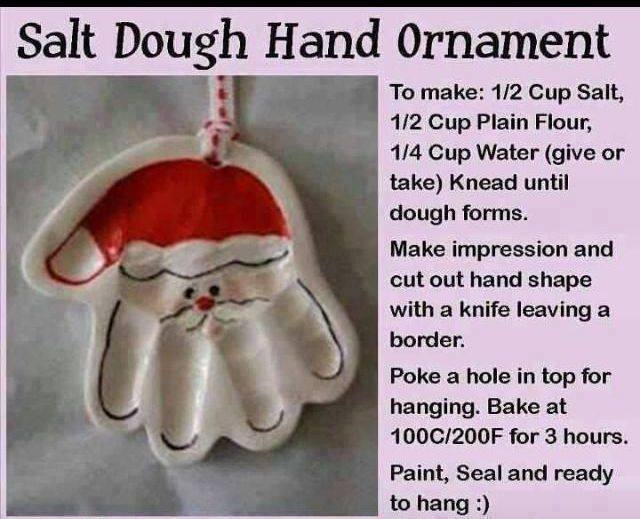 https://www.facebook.com/353739560014/photos/a.10151237768610015.797948.353739560014/10154611427715015/?type=3&theater
Sure hope you are able to spend quality time with the little ones, family and friends making crafts, baking, playing games or doing whatever you like best because that's what makes the holidays so special! Relationships, spending time with each other and letting those around you know you care is the glitter in life that makes everything so Wonderful!
Happy Holidays!