Today is a month of September, starting of the "BER" month; the change of season from hot to cold weather. When you went out of your house to jog or walking here in UAE you will feel the breeze of the air that changed.
So it's time! My wife decides to visit the Masdar City the place where we can find the City run by the Solar Panel. The Solar Panels covert the sun rays into electricity. This electricity is now used to run the Masdar City and each rooftop of Villa has Solar Panel.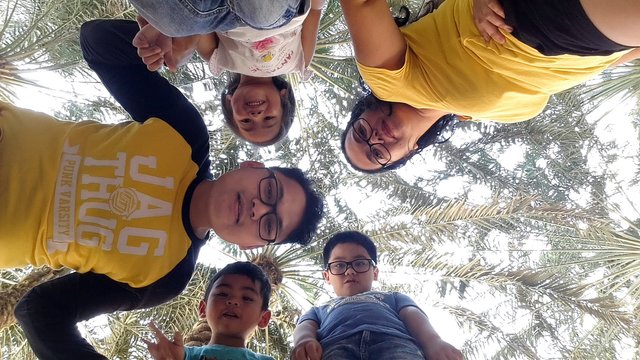 - The Solar Panel of each villa can run Led Light, Electric Fan, Television, Computer, and the most astonishing is the air-conditioning. They called this villa an Eco-Villa but still, everything is under construction; ongoing and not yet done.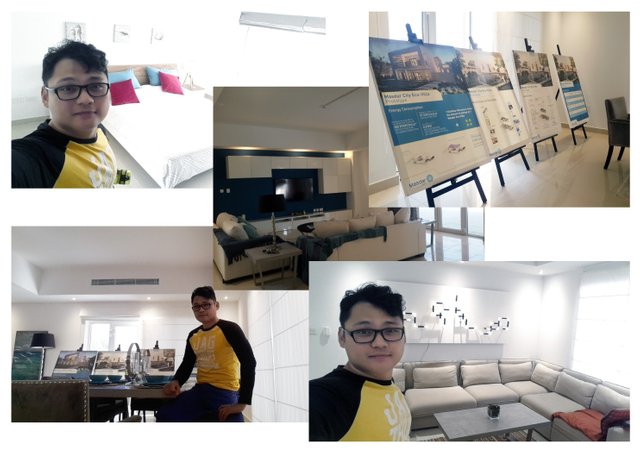 - Imagine, a very Eco-friendly Villa from the Middle East in the middle of the desert; a chosen plants can leave and stay longer in the heat of the sun with the help of little amount of water from the underground plastic pipe. Everything started with the late Sheikh Zayed.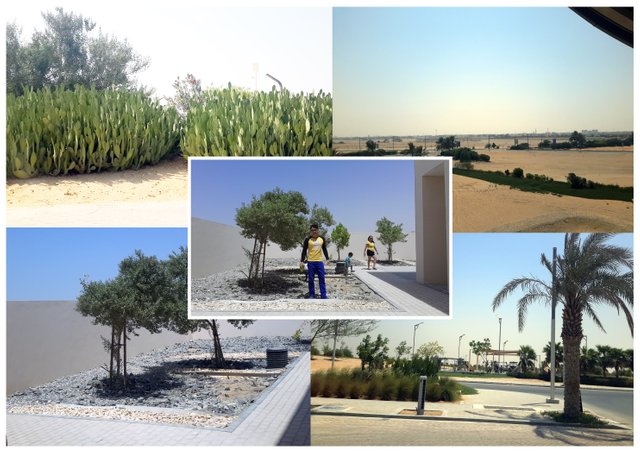 - This is the outside of prototype Eco-Villa and all rooftop has Solar Panel even the roof of the parking area on my right side is a Solar Panel. The small car also run by the electricity with a Solar Panel roof.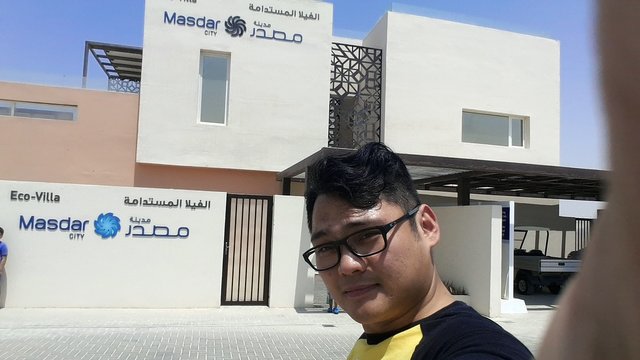 The Krypto Labs
Krypto Labs is a global incubator with a unique ecosystem for funding ground-breaking early stage start-ups. The combination of its virtual program, investment platform, and inspiring co-working space enables start-ups from anywhere in the world to innovate and develop revolutionary products and services across any industry.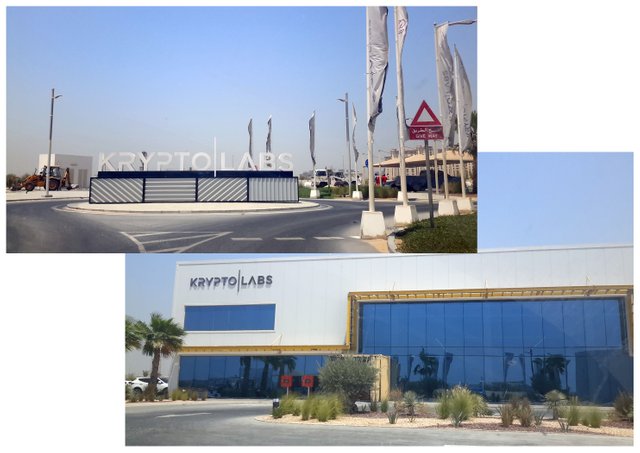 Krypto Labs is backed by Abu Dhabi Financial Group (ADFG), a leading investment group with a global portfolio of more than the US $6 billion. The headquarters is in the sustainable eco-development Masdar City, in Abu Dhabi, United Arab Emirates, and the flourishing entrepreneurial network spans across the globe.
Masdar Institute Wind Tower
Next trip is the Wind Tower! The Wind Tower helps to extend the time that the courtyard is considered "Thermally Comfortable", thereby encouraging people to use the outdoor space more often and for longer periods.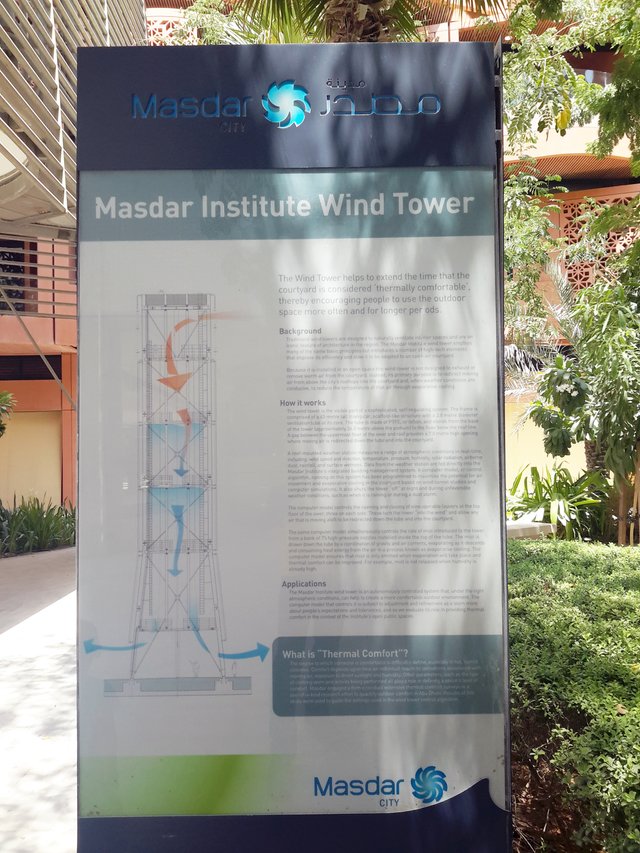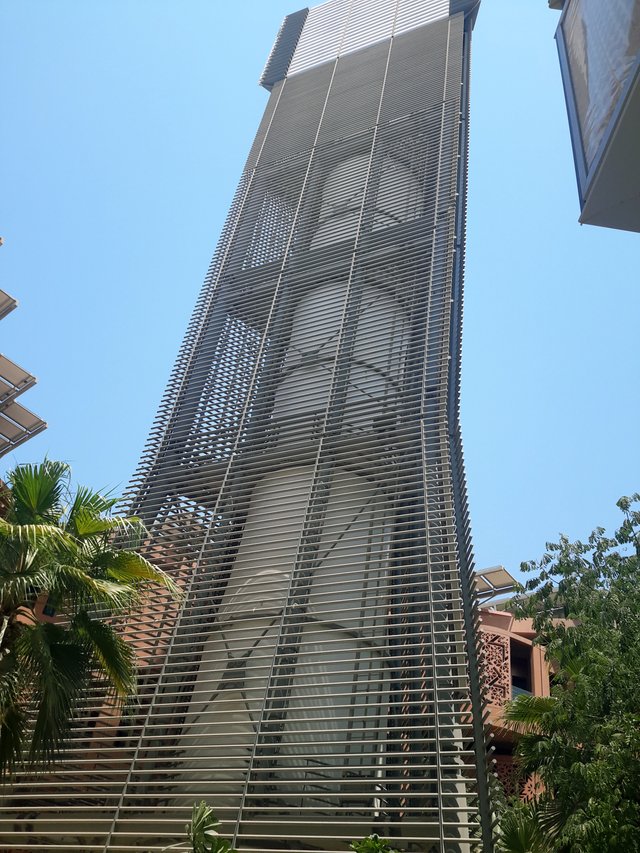 THERMAL COMFORT is the degree to which someone is comfortable and difficult to define, especially in hot, humid climates. Comfort depends upon how an individual reacts to sensations associated with moving air; exposure to direct sunlight and humidity. Other parameters, such as the type of clothing worn and activity being performed all play a role in defining a person's level of comfort.
Lunch Break
Looks like she's the only one is happy? Hahaha... Hellooo! We are hungry! Hahaha... The sides of that image on her right arm is the Japanese Restaurant. It's my first time to eat in a Japanese Restaurant because often we ate at a Filipino or at a Chinese Restaurant.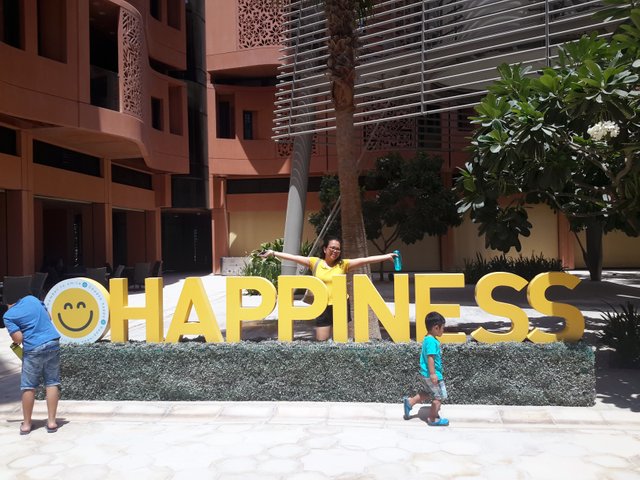 Sushi is a Japanese dish prepared with vinegared rice but usually with some sugar and salt combined with a variety of ingredients. The Sushi that I taste are with fish salmon, rice, egg fish, crab meat, and pickle if I am right.
I ate one of that Sushi and dipped in a sauce; amazing! The egg pop to my mouth while I chewed slowly and taste it. Now, this is one of my favorite food! Sushi is so expensive for me that I can eat only four times a year.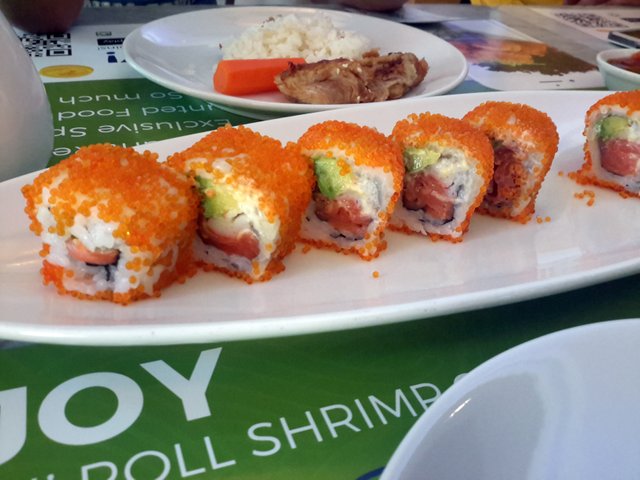 Maybe I just make my own Sushi to save money and a homemade Sushi is better for your own taste and variety of ingredients. If I will make my own Sushi, my main ingredients are Fish Salmon, Pickle, scrambled egg, a pinch of salt, sugar, black pepper, bell pepper, and shrimp! That's it!
The Building Run by Solar Panel
It is amazing and the designer of each building is really a professional. I saw one building that the roof arc is made of timber covered by Solar Panel. I didn't realize even pass through my mind that it's possible to make the window a Solar Panel but they really did! Before, it just went on my mind if its possible to make the windows a Panel of Solar to save energy.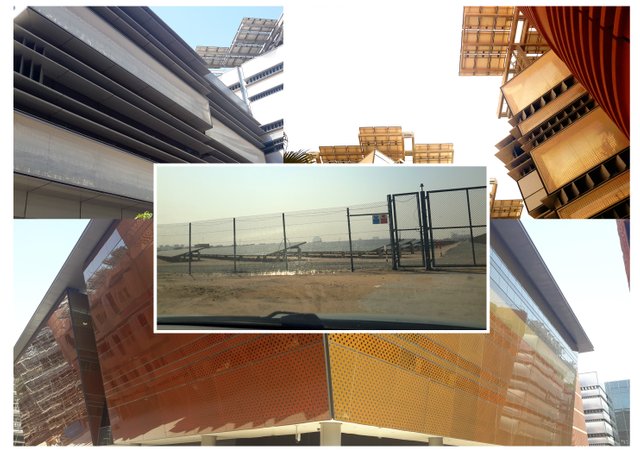 As far as I know, the Solar Panel is really expensive especially if this is made in Germany. If this is made in China, don't expect that its quality is good. I know because of most of the Solar Panel here in the small store in UAE told me by the honest vendor that the small parts made from Germany are being replaced by made from China so it is easy to break. We should be observant before we buy something.
And to cast your votes, click here!




SteemPH banner by @deveerei