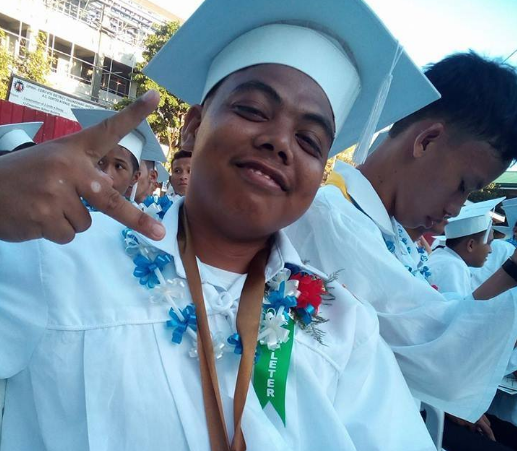 "You have to leave the city of your comfort and go into the wilderness of your intuition. You can't get there by bus, only by hard work and risk and by not quite knowing what you're doing, but what you'll discover will be wonderful. What you'll discover will be yourself."
Celebrating with you on this very special day. Congratulations Kim!
Months earlier
---
"Ma'am , can I transfer to another classroom? I can't bear my bully classmates anymore." Kim said, as I was just starring at him with all those thoughts in my mind. "O lord, why is he under my advisory class. I have heard so many complains from other teachers about the attitude of this child. Then I smiled at him and said, "Kim just get inside, join your class and save your self from giving up again." Then I accompanied him inside because he was just staying at the "Science Park" the whole period waiting for me to come.
Honestly, I wasn't ready on what to say that time. I didn't know the story why he was acting that way, and looking at him, he seems so serious and true to what he was asking. He used to be happy the previous days but now something went wrong with him. So I asked one of his classmates what's going on?
"Ma'am it was him who started the altercation. He named all of us dull and idiot during the group chat conversation....and left the group!" Then she showed to me the conversation a way for me to trace the real story. This is it. A teacher, an investigator, a judge....and so on!
Kim was... if you just based your judgement on his actions and his words you would be misguided. You might as well be quick to judge him right a way as someone who is irascible, hot-tempered and cruel. You wouldn't know whether he is in good mood or not. Now he laughs out loud...the loudest that even the next classes do hear it, but in a second he is angry. He had no close friend.... almost if not all dislike him. Even teachers dislike him because he speaks what is in his mind. May it be kind or rude he always did and was very noisy. Often times he was found outside the classroom. He just roamed around, peeped on the other class, then back to his sit as if nothing had happened!
There was a time when I wanted to give up on him ... lots of complained that I wanted to see him at the guidance office. I was on my way of dropping him. I thought that was the best option to save the other classmates from him. He was so weird!.... Every time he was angry, no matter how light the reason was, he always threaten his classmates like, " hmmmp...you just don't know what I am capable of...!" then threw anything of his reach... chair, ballpen or book. And even in front of his teacher, it was easy for him to just shout and walkout.
One day I saw him alone sitting near my table. He was so calm, and seems to be in good spirit smiling at me. So I just smiled back at him and went on my lesson planning. Then he sat besides me doing nothing, just watching me near. "Hi Kim, where's the other? why were you alone, don't you have a class?I asked him. I know it was T.L.E time and obviously he was not in the mood to attend his class again. Do you want to go home? Hey what's up?, approaching him like we were of the same age... there he started talking.
Don't look over your shoulder; if you do, you'll feel the weight of all your yesterdays upon you.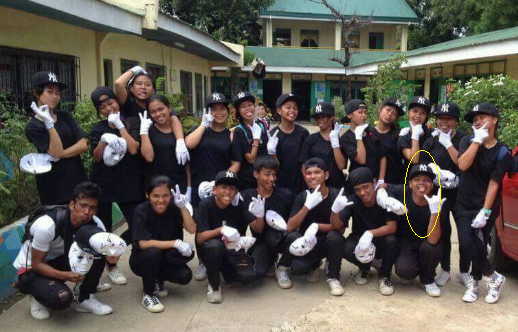 I learned that Kim's father is a "sea man" but had left them when he was months old inside his mother's womb. Since then he only knew him by story...his whereabouts... but never had a chance of getting to know him in person because he has already another family to care.

What surprised me the most was every after class he rushed home to help his mother in the market to sell fish - the family is earning good actually. And his classmates could attest how hardworking Kim was. They saw him carried those heavy containers full of fishes for his mother to display on the table. And he slept late at night because he need to help his mother when at home for he has younger siblings too.

I started to understand him. I tried talking with him often during my vacant time. And he has dreams! He wanted to become either a "computer programmer or an architect." And guess what? He dances well..hooray!!! In fact he was one of our schools dance troop member.
You are a wonderful person, so do wonderful things, you have the courage to change. The only limitations you have are those in your mind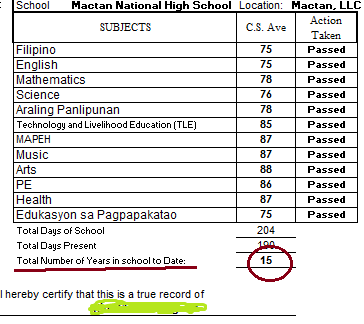 If only I hadn't given my time to know this child personally, I might as well add another year to his years spent in school. He already spent 15 years! And supposed at his age 22, he should have finished college already and became somebody else!

Congratulations Kim, you are now a completer at last! Don't ever forget that you are unique. Be your best self and not an imitation of someone else. Find your strengths and use them in a positive way. I will always remember your promise that 10 years from now I will see you in a life full of love and joy and all your dreams come true!
Sincerely,
@fabio2614