Comprehensions test for grade 3°- Steemiteducation
Salesman of dreams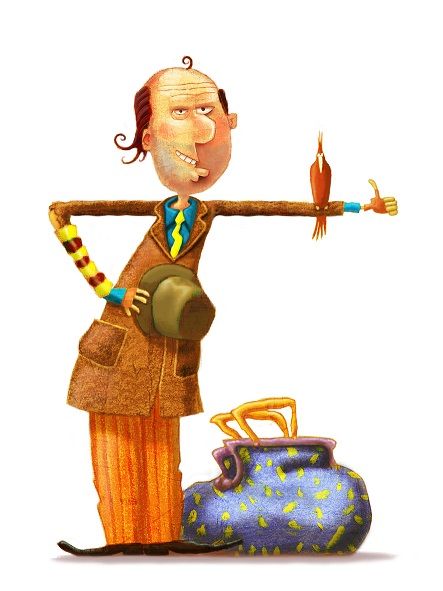 Source
In a very distant town of Australia, there lived a very strange man, with a very colorful dress, walking through the streets shouting and identifying himself as "dream salesman". He walked through all the streets of the town, finishing his tour in the square, where he sat waiting for his customers.
Being a normal day like everyone else, but with the difference that customers did not come to him and he started talking to him, constantly repeating "I sell dreams with candy, rare countries, angels that give cinema in the sky and lightning for nightmares".
That day he was alone, having the opportunity to analyze his work, taking the place of a client, to buy a few dreams, looking in his magic basket, found colorful clothes with images, some have birds and flowers. Others, hell, and frightful witches.
There he understood, that he had dreams for all tastes, looking in another box for something different from the basket, finding red packages with doses of love, blue packages with song and others, with purple colors, with fright for children who close their eyes.
Being impressed by what he found, he decided to go home, taking his basket with the magical treasure but convinced that he should change some dreams. Let's see who buys it, who calls me!
Read the story and answer
1 - What does the seller sell?
2 - What do the dreams you sell know?
3 - What do you dream about in nightmares?
4 - What did you take home?
5 - What does the seller want to change?
6 - What did the red packages have?
Answer
1- Dreams
2- Candy
3- With hell and frightful witches
4- Your basket with the magical treasure
5- Dreams
6- Dose of love
Salesman of dreams to download