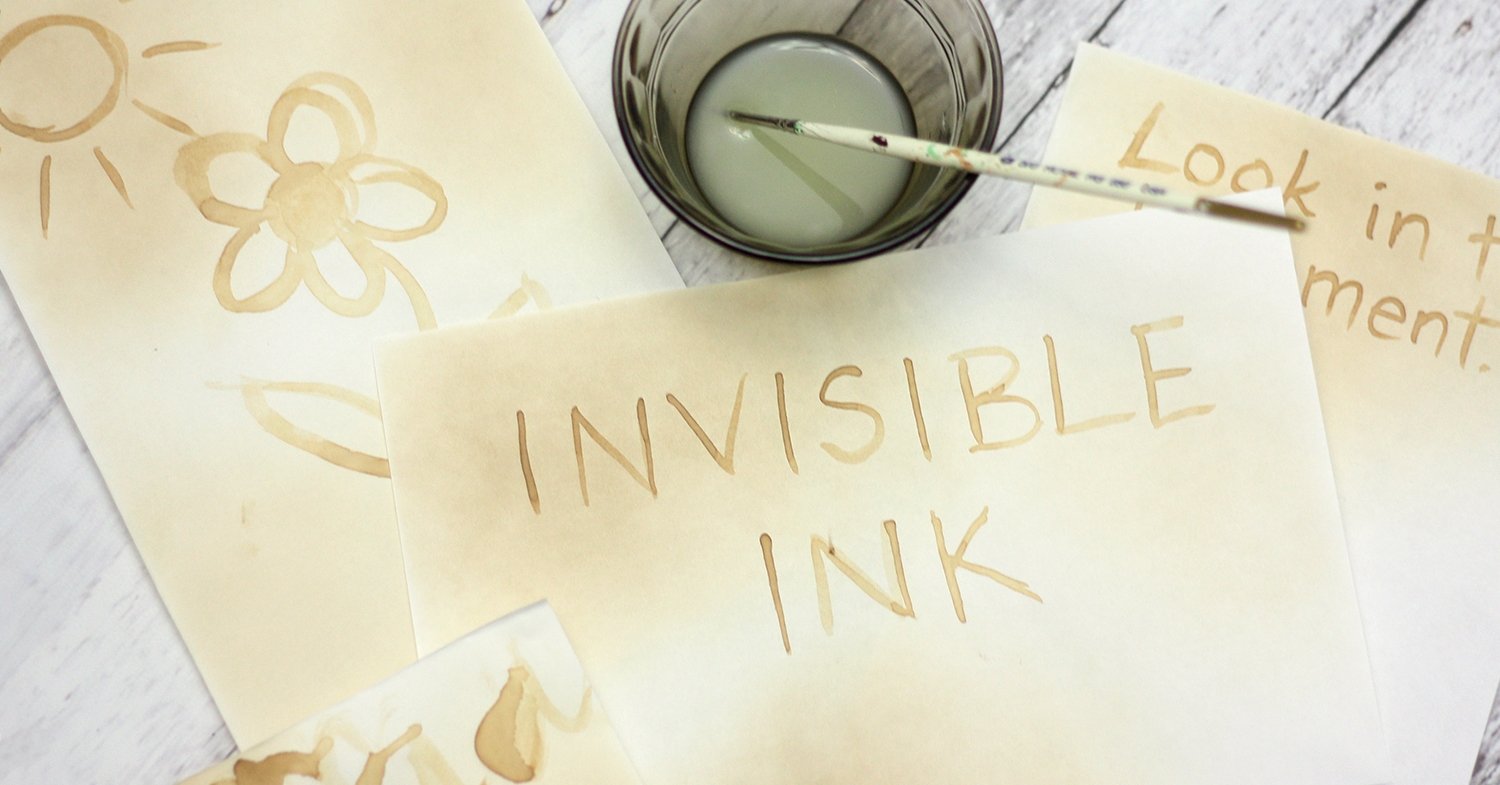 You read that right, invisible ink! This experiment is not only very quick to do, but it's also very easy. It's a fun way of spending time with family or friends. Sooooo, below is everything you'll need for this experiment. 
Everything you'll need: 
Plain white paper
Lemon juice
Water
Small paint brush or Cotton swab 
A cup or bowl to put the lemon juice in 
Candle, Stove, Iron and ultraviolet light (pick one) 
What to do: 
Put some lemon juice in a cup or bowl.
Mix the lemon juice with a bit of water. 
Get your cotton swab and dip it into the lemon juice.
Get your plain white paper ready. 
Now you can start writing your secret message.
Once you're done writing your message, leave the lemon juice to dry completely for a bit. 
Now you can decide how exactly you're going to heat up the paper to be able to read the message. You can use the stove top(don't put the paper directly on it), you can go over the paper with an iron(but without the steam setting, that'll ruin everything), a candle, or you can use a ultraviolet light! Pick whatever works for you. 
Once you've heated up the paper, you'll notice that the message you wrote using lemon juice will start to turn brown and you will now be able to read the message! 
So why does this happen?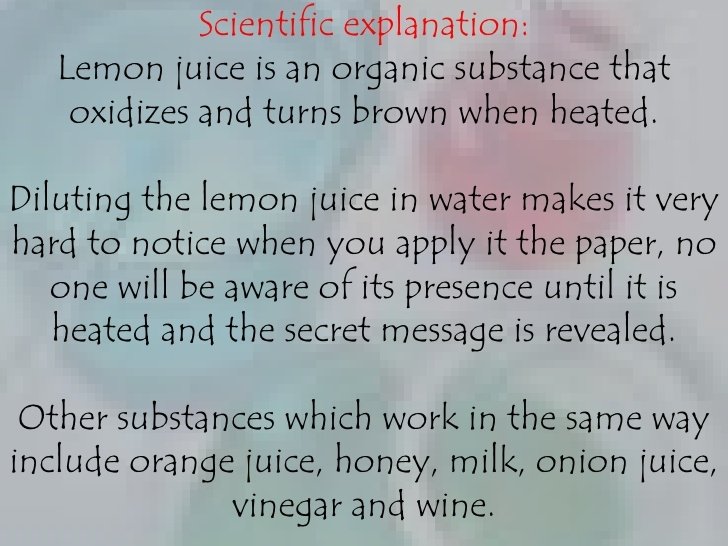 Image sources: