This is an eye-opening video for all teachers.
It is not because we are against school, it is about changing lives.
What is a school for? Sometimes we do not realize that there are children in the class who have no idea what is going on.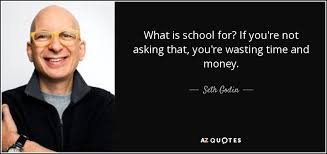 image source
This is so sad; it is not that they can not learn it is the system that make them worry that they will be laughed at if they ask a question they do not understand.
It is so important to teach children the basic things they need to know like reading writing and maths.
If they have all these skills it will not mean that they are ready for the workplace and life out there.
I am certain that there are things that they can learn that will help them understand what is happening once they start working.
If you listen to this video, you will see what I mean.
I hope every teacher watch this and I hope it will help a bit with problems. May you have a wonderful day from me and learn something from what this man is telling us.