I have never heard or seen this animal but see that they are one of the most trafficked animals in the world.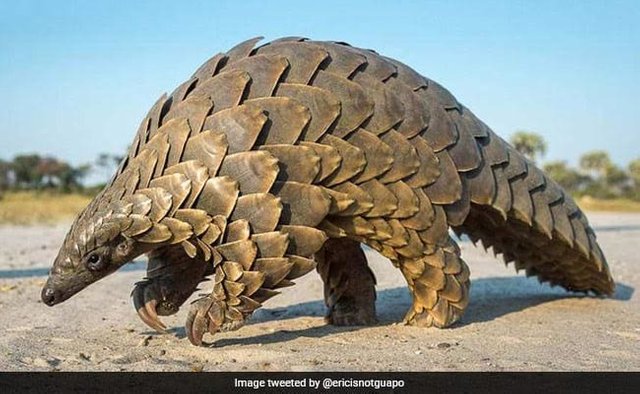 I found this video and could not believe that people are so cruel.
They use the scales of the Pangolin to make medicine.
It has been proved that they are not worth anything as they are just like your nails. 
The second most trafficked are people and that is scary.
That is the reason that we keep our children as safe as possible.
Pangolins are safe from most animals except humans.
They are mammals and they only have one baby a year.
It is so sad that people do things like this as it is our job to look after nature and protect it.
I have never seen them but you will not believe how many are killed.
In this video you will see all the bags of scales that had been confiscated.
I hope you enjoy this video and please help stop all these killings of animals like this and elephants as well as rhino.
I hope you have a wonderful day from me here at the Wild Coast.