I often write that children live by example.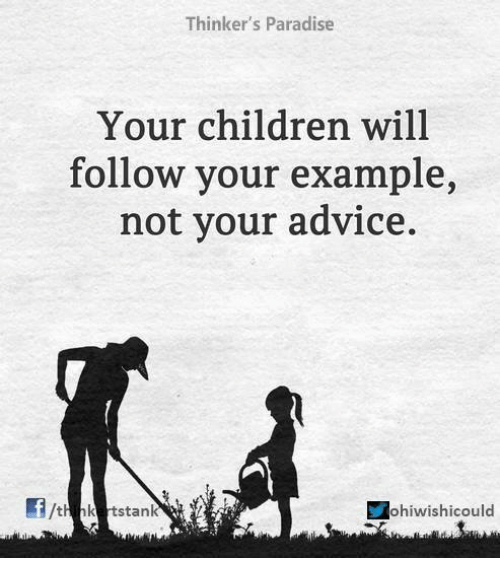 They do not do what they are told they just follow you, and do the same. 
It is something that we have to remember, and then we will never have problems with our children. 
The most important thing is what the example you show them. 
We cannot expect children to not do a thing we do that is wrong. 
So please teach your children to be like you and not do things they should not. 
I am putting a very funny video in here just to show you how true this is. 
I truly hope you enjoy it as much as I did. 
Here you will see just how much influence we have on children. 
When they are still small they see us doing things and believe me they will do the same.      
Hope you have a wonderful day from me.