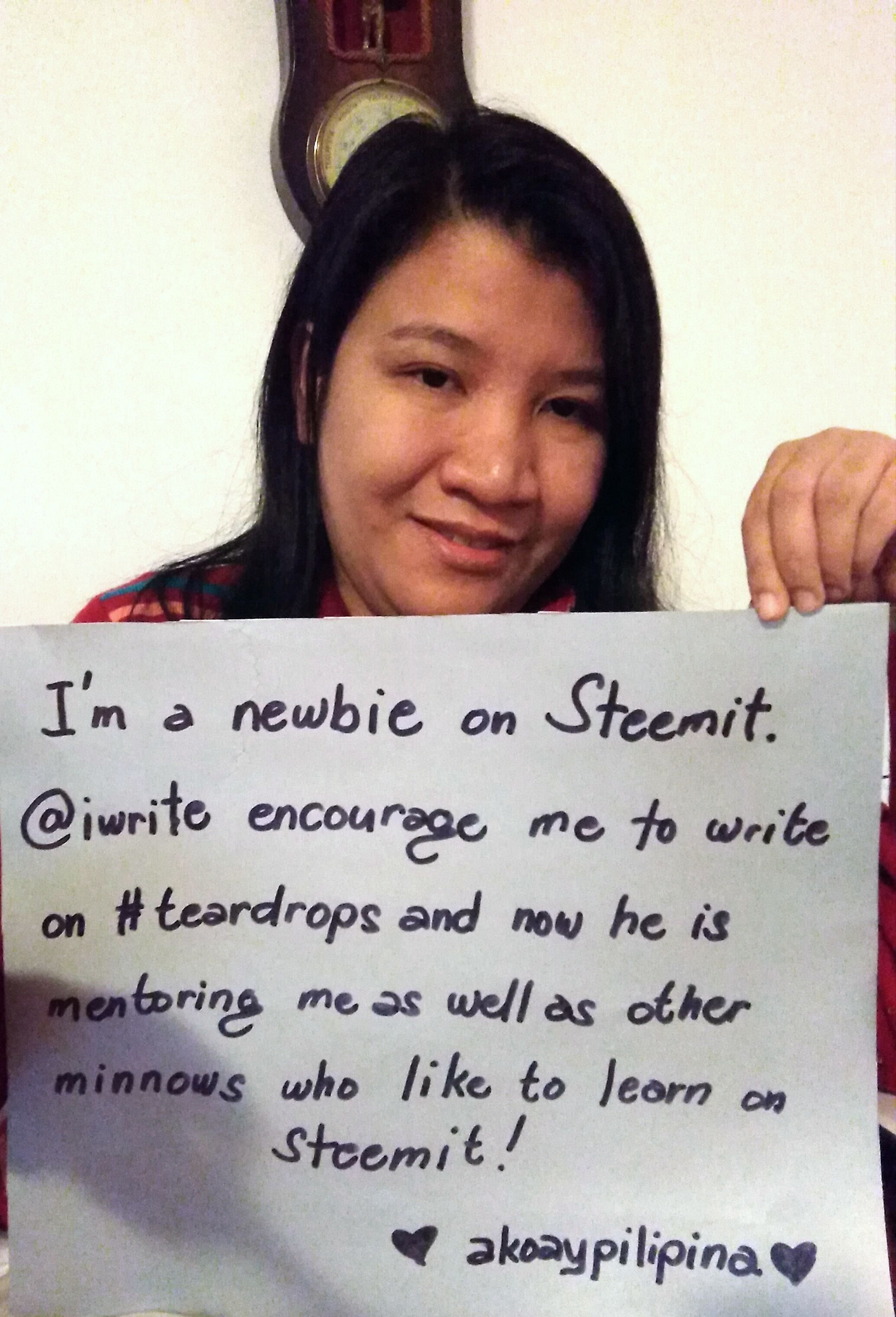 It was wee hour in the morning when I received a message from my youngest brother...
"Si Papa, itinakbo namin sa ospital. "
In my mind, flashes back the past...it was very long time ago...
He was drunk as usual.
I heard him shouting, cursing, pointing his finger to my mother who is crying.
I am behind the curtains not far from them. Enough to hear everything. To saw everything.
They are fighting...
They are fighting again...
I silently cried behind the curtain so they wouldn't hear me. Tears flowed through my mother's cheeks... and so do I.
Isang dakilang martir ang mama ko.
They separated countless times.. But papa keeps on coming back after 2 or 3 days... Pag wala na ang ispiritu ng demonyo. My mother, would welcome him open arms.. like nothing happens. Ganon ng ganon.. Paulit-ulit... Away-bati..
"...kumusta naman si Papa?", I replied.
I am their only daughter. But I grew up to be distant with my father. I was never close to him... Though he adores me...
My brother sent me pictures of Papa...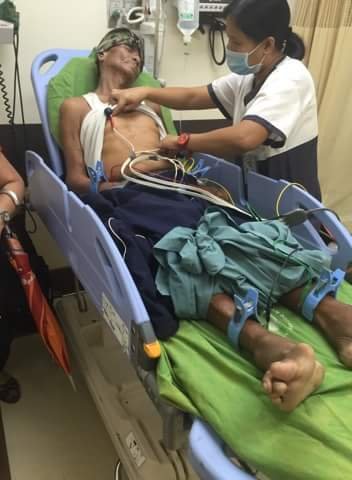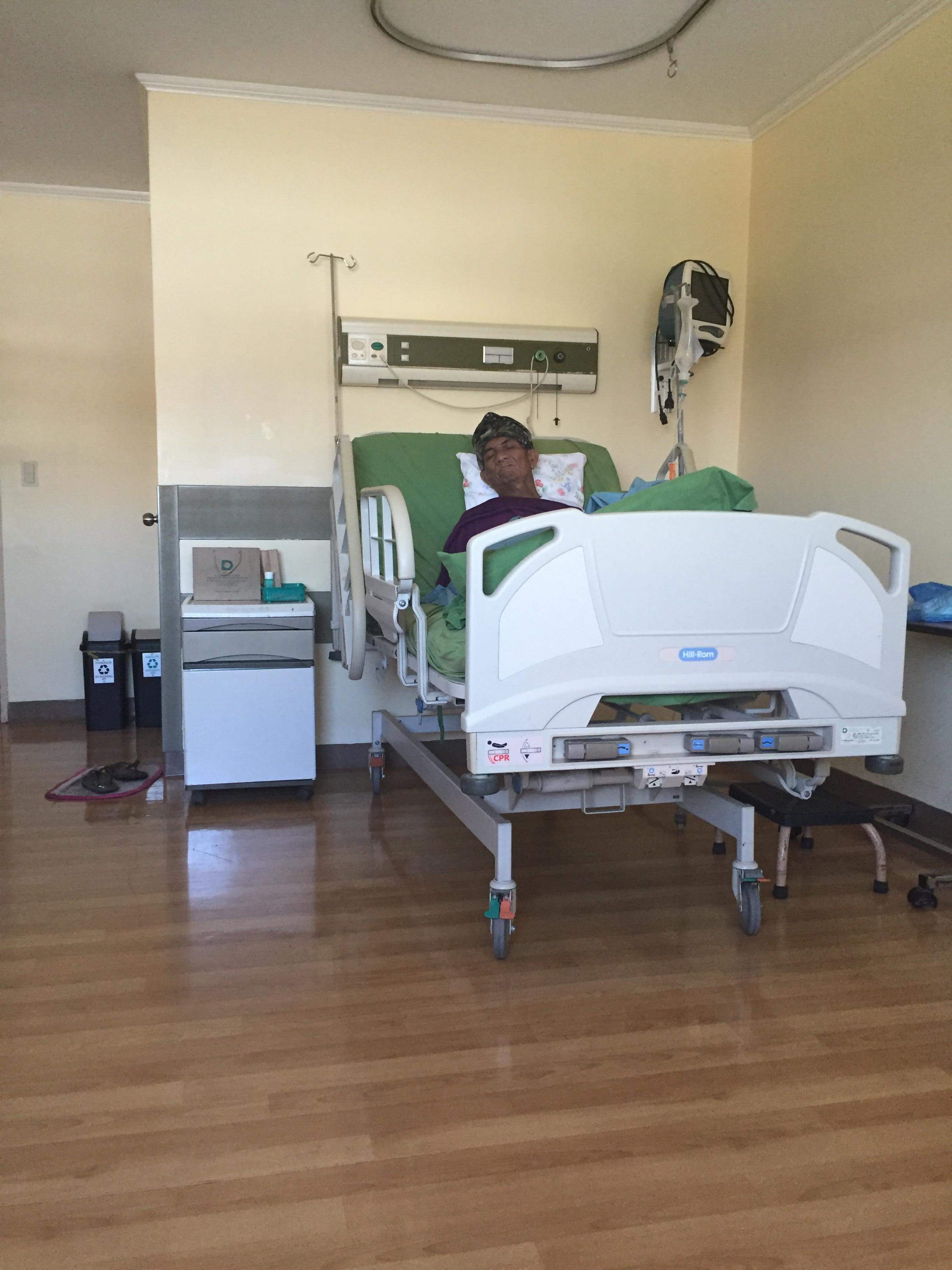 He is experiencing a severe pain all over his body due to his gouts and because of taking too much over the counter pain relievers, his kidneys failed.
My teardrops fell as I looked at the pictures. He had lost a lot of weight.. He is thin and weak. The man who used to be strong and powerful to our family is slowly deteriorating now..
I realized... No matter how bad he wasswhen he is drunk.. No matter how bad the past was.. he is still my father... I love him and I am praying for his fast recovery..
I thank @iwrite for mentoring me, for encouraging me to write, for his time and patience.
I am very blessed and thankful to have him as my mentor. And to @lunamystica for adding me in the group.
Please cast your vote for @surpassinggoogle as a witness. Visit https://steemit.com/~witnesses and type in "steemgigs" in the first search box.
To give him your witness voting decision, visit https://steemit.com/~witnesses and type in "surpassinggoogle" in the second box as a proxy.
Other recommended witness: @beanz @curie @teamsteem @acidyo @reggaemuffin @utopian-io @good-karma @blocktrades @timcliff @hr1 @cloh76.witness @busy.org @precise @arcange @gmuxx @jerrybanfield @jesta @anomadsoul