💌 Comment Challenge #52 WINNERs!! (3 SBD & 600 SP 2 weeks Delegation!!) 💌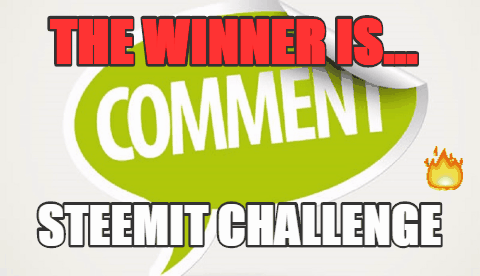 It is time to present the winners of the 52nd edition of the Comment Challenge. And we have some surprises to present. We don't just have a winner, but actually winners. We have a surprise runners-up prize as well.
@wesphilbin and I had a fun week with some great collaboration. As we were rounding up the round we both felt the need to make it something special, so we decided to add 1 SBD each to be able to give 2 SBD to the runner-up. 😃
Please read on to find out more.
I would like to make a shout-out to Asher(@abh12345), who offered to sponsor an extra prize for the next round. 5 STEEM and 21 PAL COINS!
So if you missed this one, please join us for round #53. It will start on Sunday, the 7th of July.
---
Check out the announcement post and read all the awesome comments: Steemit Comment Challenge #52
Steemit Comment Challenge #52
This week's featured post came from @darrenfj, his 6 months recap post and a nice introduction to the "Hey Have ya Met (@heyhaveyamet)" community. We had many good comments and it was a pleasure to see everyone participating.
We again had no specific theme so the contestants were free to choose how to best tackle this one.
Special for this round was the presence of Guest Judge Wes, @wesphilbin. It has been some time since we last had a guest judge, so it was a true pleasure to have Wes by my side.
@wesphilbin also sponsored initially the 1st prize with an extra 1 SBD, so extra kudos to him for that.
Please read below the announcement from Judge Wes.
We certainly had a lot of wonderful comments for the #52 Comment Challenge. After looking over these comments, and deliberation with @danielsaori, we have our winner and second place participants.
I would also like to thank the following for their awesome comments!
It was a pleasure being a guest Judge, and I'd like to thank @danielsaori for the privilege. Also; honorable mention to @abh12345, for offering to assist with sponsoring this wonderful contest... and let's not forget the star of the show @darrenfj... mainly for the word "awesome-sauce".
Thanks again everyone; hope to see you out there on our Steemit'verse!
Wes...
Please check out @dkkarolien's comment
Please check out @stealthunicorn's comment
1st Prize: 1 SBD + 600 SP for 2 weeks!! - Congrats @dkkarolien!!
2nd Prize: 2 SBD!! - Congrats @stealthunicorn!!
Proof of payout


Generous Donations!!
I'm very grateful for the donations received so far. It has given the challenge some extra "steam"!
zeartul donated 10 SBD
destinysaid donated 5 SBD
dray91eu donated 8 SBD
tech-trends donated 10 STEEM
fishmon donated 10 SBD
destinysaid donated 5 SBD
fishmon donated 5 SBD
nanosesame donated 10 SBD
amariespeaks donated 5 SBD
leeart donated 1 SBD
jo5h donated 4 SBD
hitmeasap donated 5 SBD
sparrowbernard donated 3 SBD
abh12345 donated 7.5 SBD (+500SP 1 week delegation)
yasu24 donated 1 SBD
wesphilbin donated 1 SBD
If you are reading this, please visit the blogs of the cool bunch above and send them some love. Why not write them a godlike comment? 😃
Previous Comment Challenge Winners
The list is from oldest to newest:
guyverckw, stephcurry, timeshiftarts, dray91eu,
digitalking, fatpandadesign, fishmon, kslo,
learnandteach01, cryptobychirag, japh, brandyb,
stellastella, amos-robinson, lucyc, bridgetnnenna,
adesojisouljay, teekingtv, donnest, vonromulobalsamo,
sola3097, steemangelc, michaeljerry0, jo5h,
davemccoy, kimberlylane, adazone, leighleigh,
barski, topstoriez, gillianpearce, johndoer123,
lynncoyle1, stevenwood, hermannsol, barski
maxijgcomm, cuddleme, minismallholding, cadawg,
aurodivys, maquemali, blueeyes8960, oliviackl,
blessed-girl, wonderwop, stortebeker, paramimd,
@ferrate
@artgirl
@wesphilbin
@dkkarolien
...will YOU be next on the list??
For all you Minnows out there, please remember that a well-formulated comment can be a very profitable business. Not only does it give you cash, but you will also gain followers from it. Spend some time on those 1-2 liners and start making cash from your comments.
*** Thank you all and I see you next time ***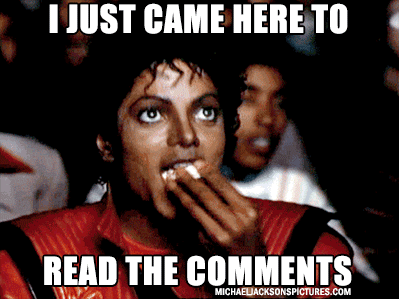 Peace and Love People
The next round will start on the 7th of June.
Please donate, please help minnows grow.
If you like this idea and would like it to grow. Please feel free to donate and I will add it to next round's Prize. Mention #steemitcommentchallenge in your memo.
Click HERE to learn more about Minnow Support Project.
Click here to HERE to connect to our Discord chat server.

---
Please consider voting me as a Witness.