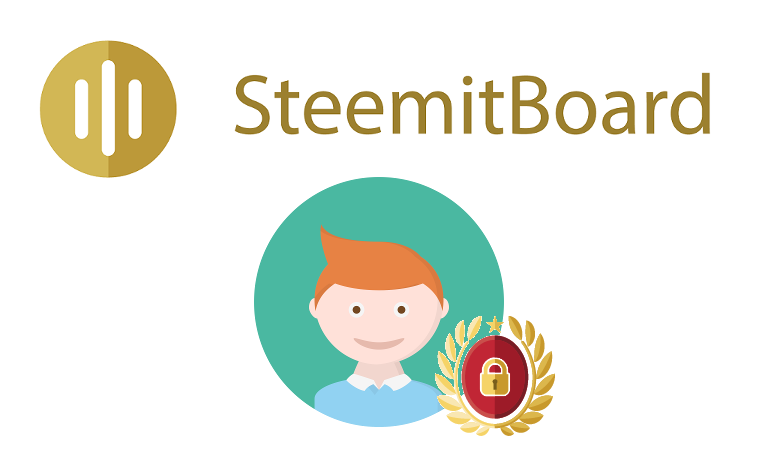 You now have a personal page on SteemitBoard, with your very own personal awards.
Previous post :
Personal awards
We are proud to announce the next evolution of SteemitBoard, introducing personal awards.
Personal awards are specials awards that will be allocated to a restricted number of users and under specific conditions.
One example is the "SteemitBoard Witness Support" award, which will be allocated only to people actively supporting @SteemitBoard as a witness.
Maybe, it will happen that you are the only one to own such specific awards.
How it will look
Your board of honor is now divided in two tabs:
one with the now well known awards for standard achievements,
a new "Personal" tab holding your dedicated awards.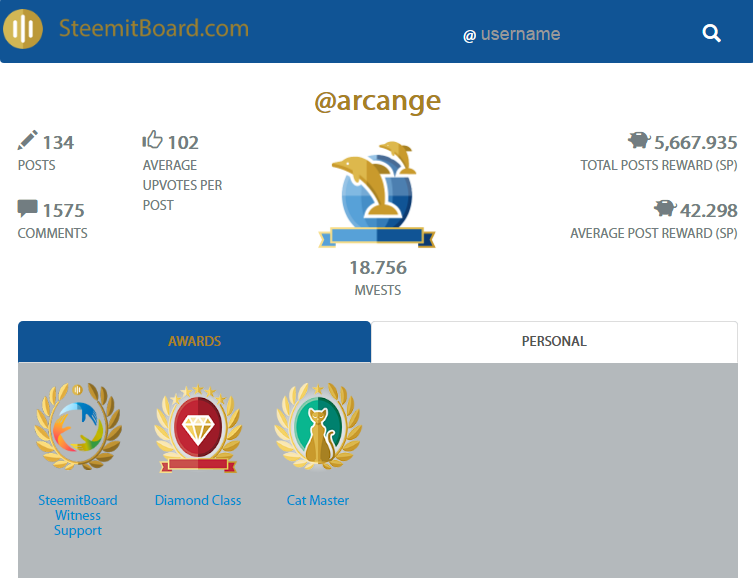 As usual, you can click on an award to get all the details about it and see how you (or another user) succeeded to get it.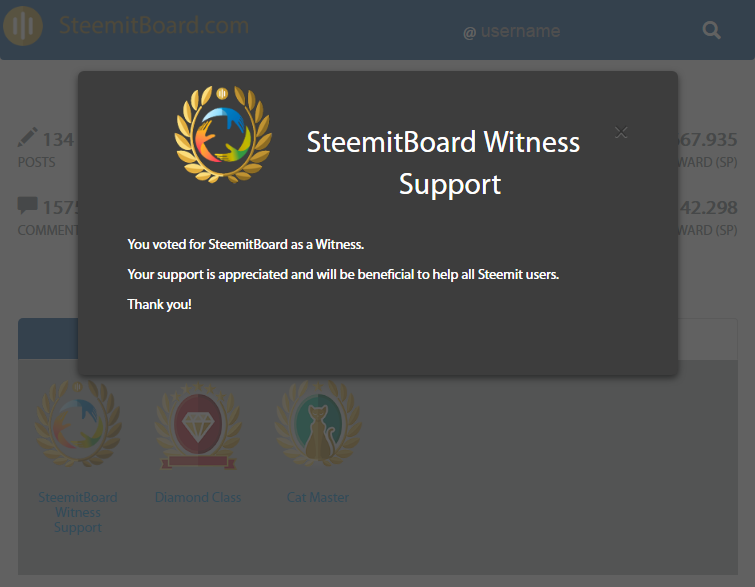 This is only the beginning
If your personal page is empty for the moment, do not worry. You will soon have many opportunities to fill it.
So ... stay tuned and Steem on!
---
Support the SteemitBoard Project and all Steemit users by voting for its witness!
Learn how and why here