Today we set up at a flea market
This was our second attempt at selling our crafts. I had all of my wreaths to sell. Enaida spent hours making authentic piñatas with wire, newspapers, and yucca paste. Gabrielle made some awesome journals and journal accessories.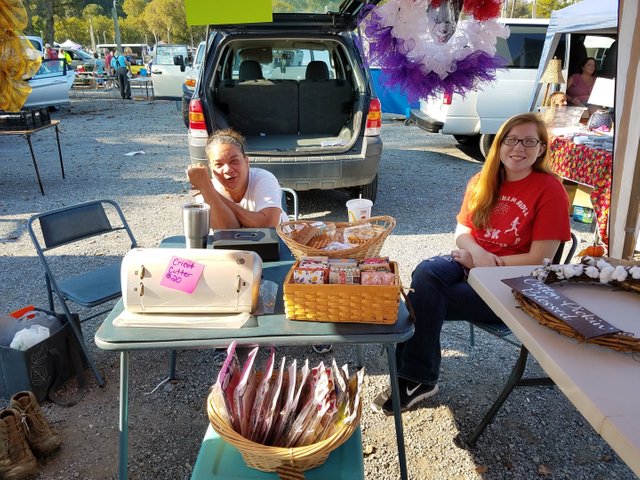 The temperature was around 83 degrees. The wind was vicious as there was a thunderstorm expected later in the evening. All of our things kept blowing down. We had to anchor our canopy to the vehicle at one point.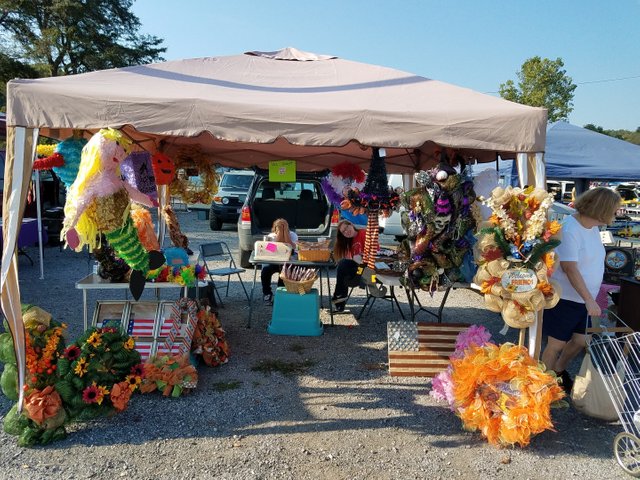 Our little setup was complete and we sat back and people watched. People entered and exclaimed over the creativity but walked away. Some examined the wreaths and told their friends they could make it. They said the $20 we asked for piñata's were too much.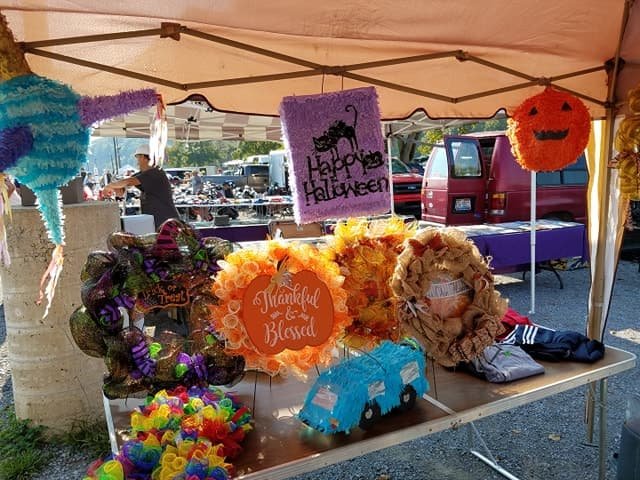 I charged $15 dollars for the small wreaths, and $20 dollars for the larger ones. The swags were $30. Gabrielle charged $1 and $2 for her things. I guess it wasn't a bargain enough for people because the day was a dud.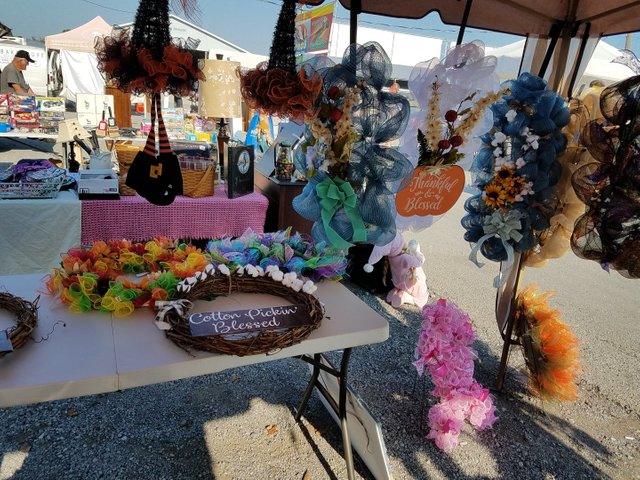 My grand total was $95 dollars. I spent $26 for the space rental. Gabrielle made $6 and Enaida $0. The memories we made... Priceless.