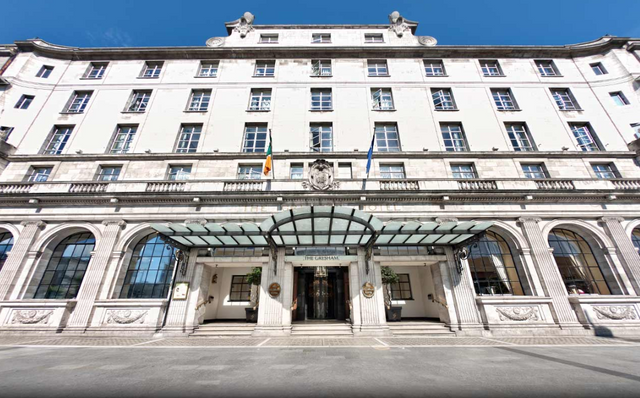 The photo in the title is the Gresham Hotel in Dublin. It is situated adjacent to the Millennium Spire on O Connell street in Dublin. The Gresham is close to my heart as I stayed in this hotel for six months. Yes, that is right. I was a resident there for six months. So I saw things, lots of things. When you are living in a hotel for a while you get to know everybody from the bell boys to the waiters. The reason why I was staying there was when I returned from Germany and Dublin was the only city that had a position for me. I was not from Dublin so it was agreed I stay in a hotel until they found me a more suitable position. Strange one but I was delighted because I have just bought a house down south so this little hotel stay was very beneficial for my situation.
The Gresham was considered very posh in its day but the hotel has had it's day and did not have enough investment to keep up with the other luxury hotels such as the Shelbourne and the Westbury. Don't get me wrong it is still a nice hotel and it's location is excellent. The lobby is beautiful especially at christmas time.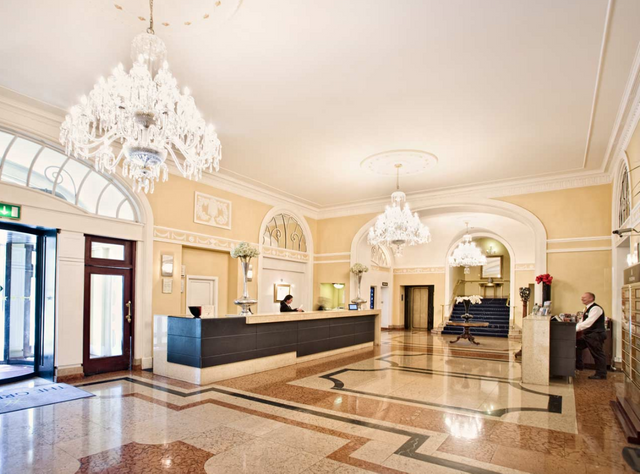 The one thing about my stay is , whenever I had a day off to go down home I had to check out. So when I checked back in I got a different room. Within 4 months I had stayed in every room on the 3rd floor. This is where my story starts.
I had a few drinks the night before with some work colleagues and got to bed around 1am. I woke up around 3am bursting to pee. I ran along in the darkness in a daze into the bathroom. I closed the door behind me...... I was out in the corridor of the hotel. And to make matters worse. I have no clothes on. I do this when I am drunk. Don't ask me why. My mistake was made due to the different room layout I had stayed in a couple of nights previous. Realising my situation ,I immediately went into panic mode.
A very similar chain of events
Ok calm Blanchy calm. The ironing room was up the hall. So I waddled up there in all my glory. I got in there and had a look around. Nothing. For fuck sake. There was normally a tea towel to put down over a shirt for ironing but alas there was no sign. The towel room was next on my list. The cleaners were always in there so if I could get a towel I was sorted. Door locked. If you could see my then cursing the air with vigor while my junk jangled freely.
My last resort was to just take the walk of shame. So down I went the corridor into the lift while cupping junior. The lift opened. There was a guy on reception thank god. He looked up and then did a double take. Then looked a security on the door just in case.
Room number 321 please, I am locked out.
He swiped a blank keycard and gave it to me.
There you go Mr Blanche
Ughhhh he said my name. I turned around making my way to the lift, my arse was the last sight the receptionist had of me as the lift closed.
Thank god for that I thought.
Nightmare averted
I sprinted to my room. Put the keycard in the door.
Didn't work!
Fuck my Life.



Join us @steemitbloggers
Animation By @zord189