My beard must win, and I need your help!
Hello followers (and welcome people who don't know me!) Yes, that's me, and that's my car. Read on!
My friend @necromortis, is running a contest in search of the best beards of Steemit. The person with the most votes wins, and I am lagging thoroughly behind in the #steemitbeards race, even though I have the most superb and superior backdrop for the picture of my beard!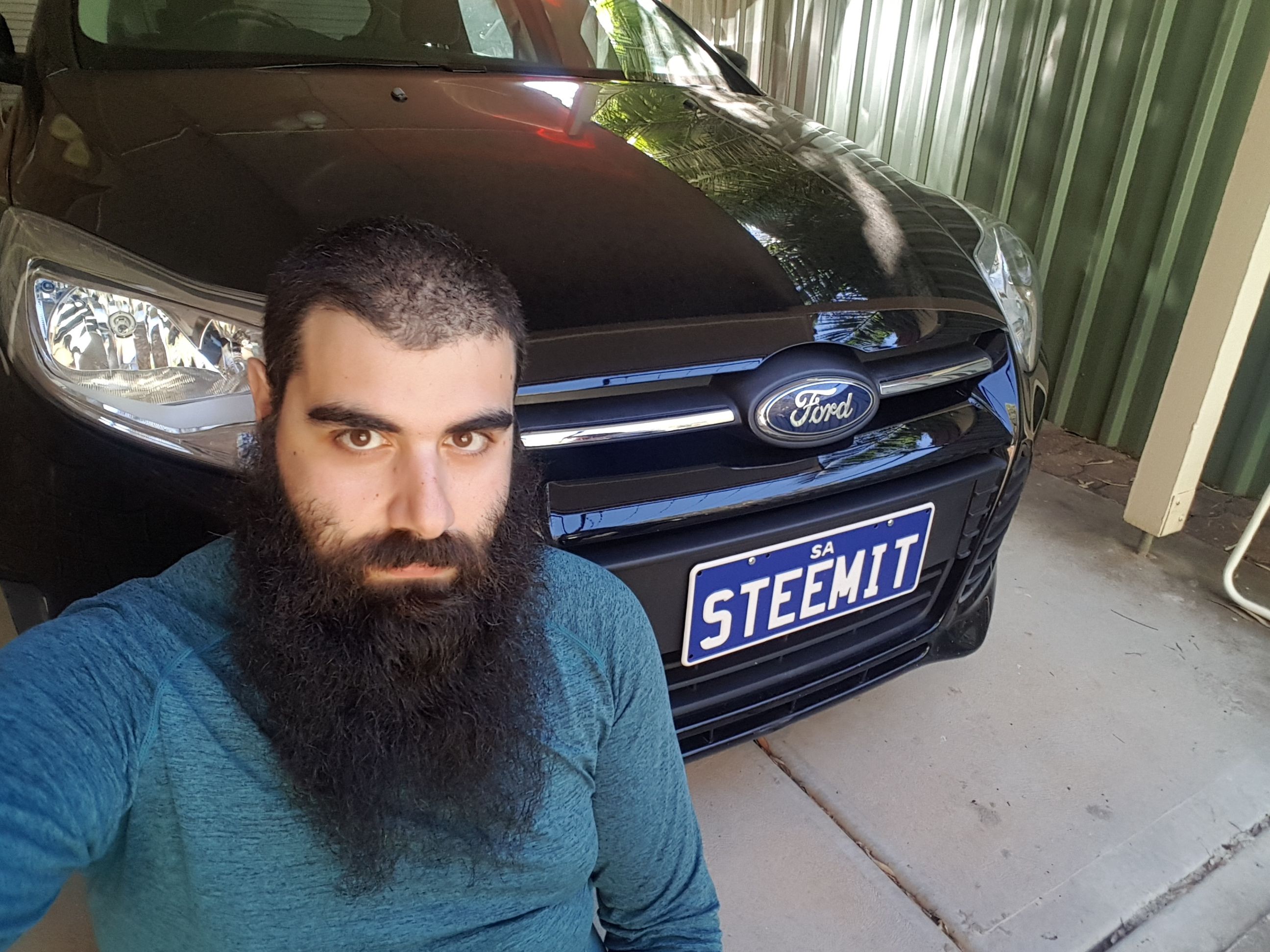 How to help me.
Go here.
Upvote the comment in the link above.
Tell @necromortis that I've got the best beard on #steemit
No one can match the combination of beard and Steemmobile, and I have to beat @phelimint, at the very least!
Thanks for your time, and back to our regularly scheduled randomness!